The premise of highway comedy is highway, metaphorically, when your unknown life is far away, you will always break through barriers and go forward to find yourself in the heart. Therefore, the general node of road comedy is to break through barriers and go on the road All kinds of difficulties in the process, inner relief and explanation to achieve the goal you want to achieve, and then there will be a period of time that exactly shows the three-stage standard structure. Two disabled people and one with severely impaired vision, in order to let themselves complete a one-time life, go on the road.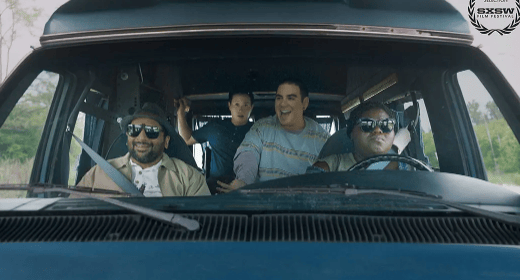 They never have two contradictions as the cause. How the three people get on the road is the first level to break through. Here They also have to hide their parents and suffer from social discrimination. After all kinds of funny clips, how do parents persuade them? Let them know that they are not just for sex, but to be a man 's dignity, and get back on the road, This is the second level; at the destination, after completing the mission, the physical emptiness, self-blame, and spiritual sublimation VS, the third level. The most sad scenes come to an end. Afterwards, how can everyone continue their lives and sublimate the whole film. Therefore, irony and amusement should have been grounded everywhere. Autonomous laugh (I may laugh low point), is the success of this and other films, like before I comment.
The last point of tenderness is to sprinkle, because to deduct the question, you ca n't just rejoice for pure comedy. The great screenwriter once said that the greatest joy is no more than Taiji, the greatest sorrow is no joy and sorrow. When the film ends, humanity and warmth Discussion is the purpose of the film. Seeking a real sex life is not their goal. Finding the dignity of being a man is the deepest choice in their hearts.