Caviar, a mobile phone modification factory from Russia, is a wonderful product in the industry, and their luxury positioning can be seen from the name. This manufacturer does not manufacture mobile phones by itself, but uses other products to modify it. After making a facelift, it transforms daily consumer electronics into luxury goods and pushes them to rich and wanting customers who want to be different.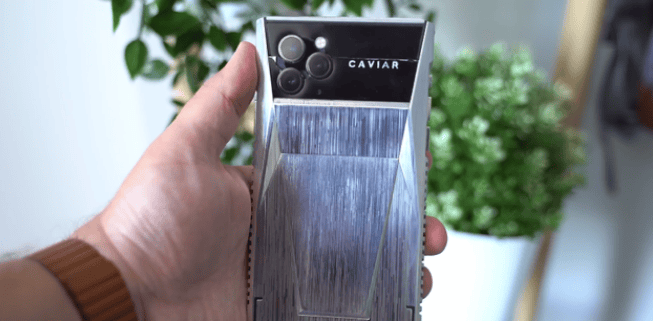 Recently, Macrumors got their recent modified product, a CyberPhone modified based on Tesla Cyberruck, and did a hands-on experience.
First of all, let's talk about the background. Cybertruck is an electric pickup car released by Tesla last year. Unlike conventional pickups, in addition to the energy supply method, it also has a sci-fi shape; this car probably fits Caviar's unique taste. , So they designed the Cyberphone as an inspiration, which can be regarded as the shell version of the iPhone 11 Pro.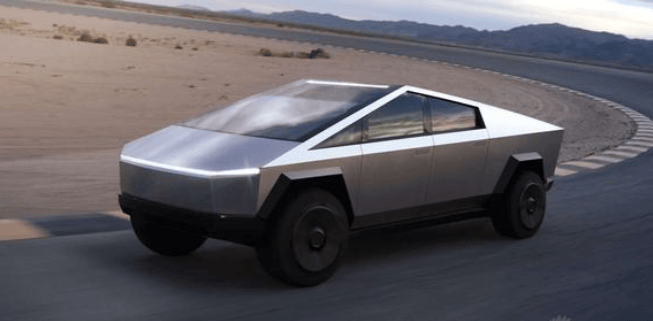 Since it originated from Cyberruck, the rounded curve of the original iPhone 11 Pro in the CyberPhone style is naturally quite different. It can be said that it is a complete cover-up. It may be that I have seen a lot of round mobile phones. I actually think that this tough style is very beautiful. There are several versions of this phone available for sale,
with prices starting at $6910
, which is obviously not a phone that the average person can afford .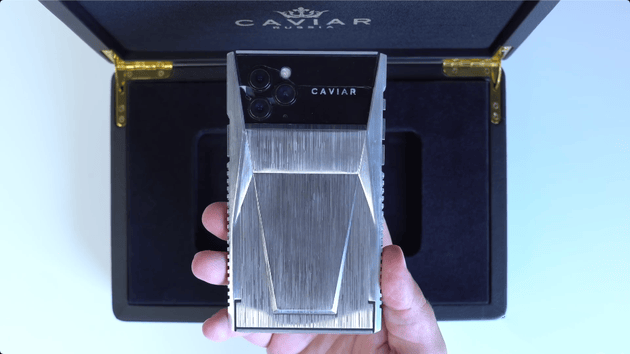 Evaluation prototype is only aluminum alloy version
​
The macrumors got only the test samples of aluminum alloy shell, which is much cheaper than the official version delivered to customers. The official version of CyberPhone is a back shell made of titanium alloy and PVC cover. Of course, this modification is relatively perfect (after all, it is expensive, so that ‌iPhone‌ can work normally while maintaining the Cybertruck-style design.
Since the later modified metal case thickened the ‌iPhone‌ a lot, making the iPhone 11 Pro fatter than the original version, and the SIM card slot was deeply trapped in the hand shell, so caviar was separately equipped with a card removal tool.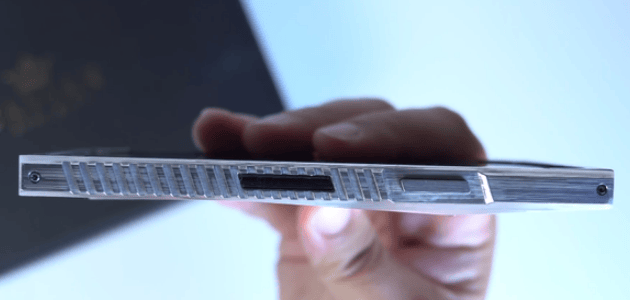 The bottomless SIM card slot
​
The square camera of ‌iPhone‌ is set with a camera cutout on the back and has a logo of caviar brand. If you don't say it, it is not easy to recognize it as an iPhone.
You may notice that the glass part of the CyberPhone case is cracked. It is obviously not as indestructible as Tesla Cybertruck. Caviar is just pursuing the appearance of the case.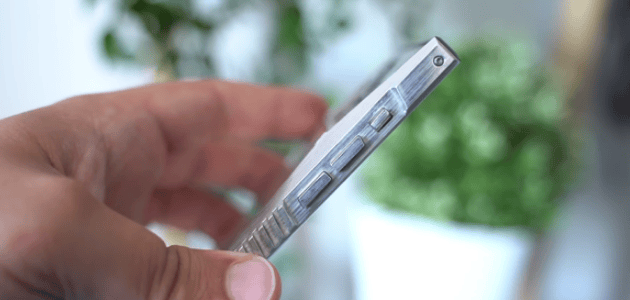 ​
This evaluation machine is not new, so there are many scratches around the phone case, which is a disadvantage of aluminum metal, but even titanium metal is easy to scratch, and scratches cannot be completely avoided.
The official version of this phone has a foldable protective cover that can be integrated into the body to protect the screen. It can also be used as a stand. However, the evaluation machine also does not have this thing, only to see the official picture to understand.
Basically, you can buy a car for $7,000. A cell phone with such a high price (only the starting price) is obviously facing a small number of people. Caviar didn't even want to be a company serving the public. Luxury mobile phones have always had a market. All they want is a user who is willing to spend the money of a car to buy a mobile phone. Caviar has been constantly introduced in recent years, which may prove that they do not lack customers. Of course, this can also prove that there are many mad people in this crazy world.