Dangbei Store, aka Dangbei Market is an Android TV app store designed for best TV apps. There are a lot of selected TV apps in Dangbei Store ,it is easy to operate, matches the usage habits of Android TV & TV boxes users, with a concise, eye-catching and fast UI interface design. Dangbei Store provides
Youtube, Netflix, TV showtime
and other popular steaming apps on your TV, and it is followed by many excellent videos and other applications.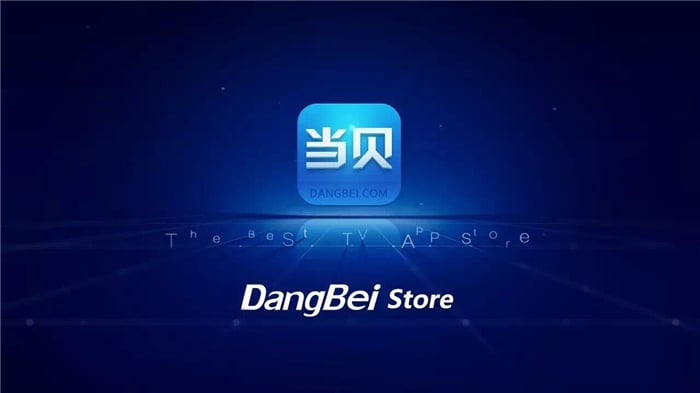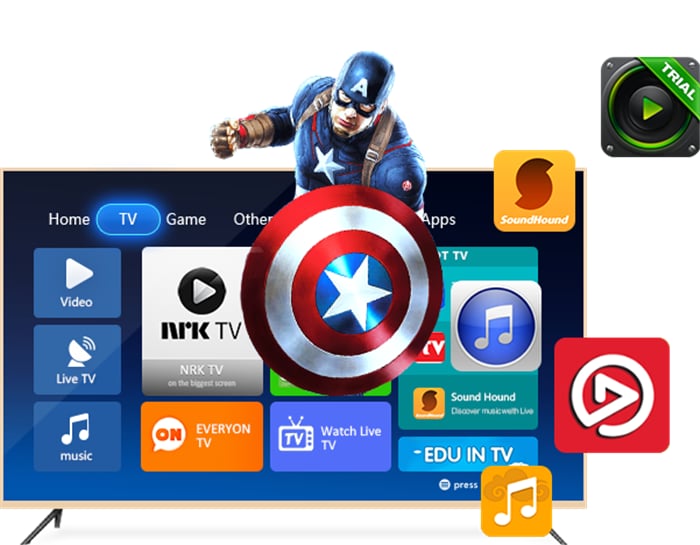 ​
Dangbei, who is well-known as
the best smart TV platform service provider in China
, has made up for this vacancy very well. Dangbei Store is an industry-leading TV App Store, which selects thousands of high-quality genuine TV applications, and in-depth cooperation with well-known domestic enterprises has created one industry miracle after another.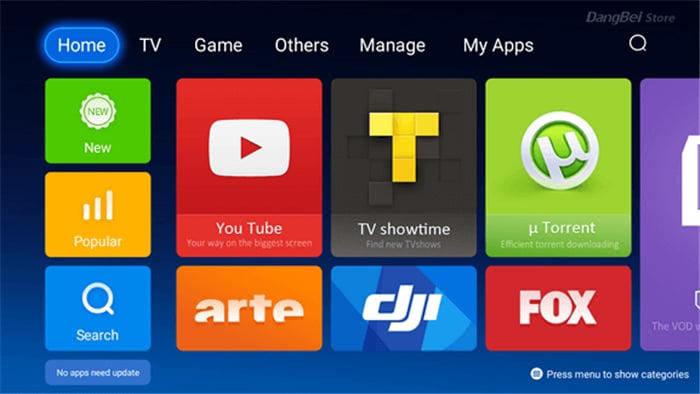 In addition to providing high-quality TV applications, the Dangbei Store world version has also penetrated the user's psychology and has a solution function experience that arises from the common problems of smart TV: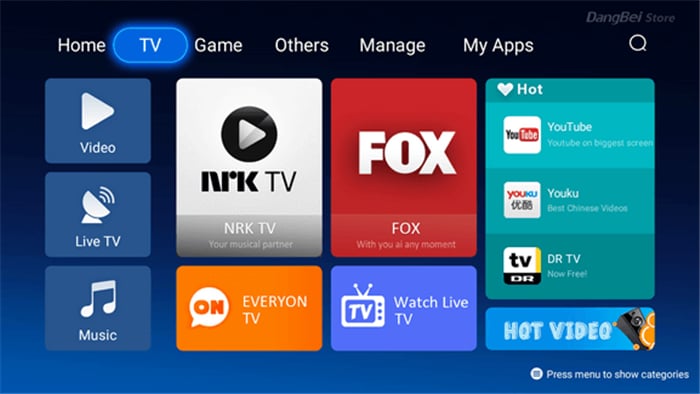 One-click cleanup, in-depth cleanup, software bulk uninstallation, installation package management, application acceleration, and other functions allow overseas smart TV users to enjoy the best application function experience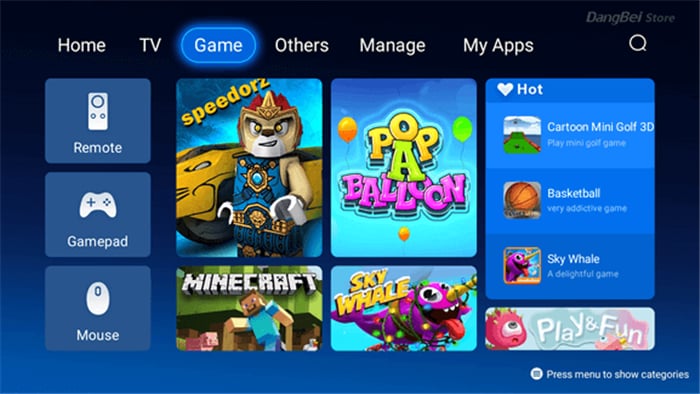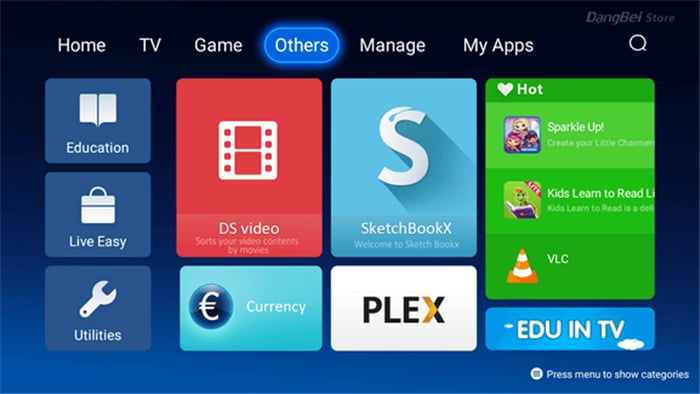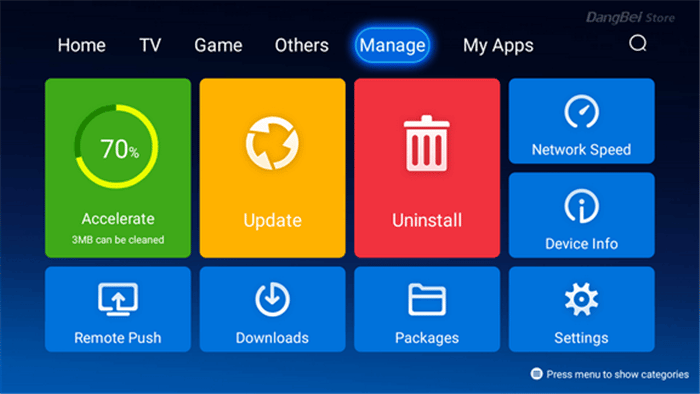 Dangbei Store's launching has brought attention to domestic TV applications, showing a fairly mature capability, and also confirming that the smart TV industry has caused a sensation and high attention in the world.
Other recommended apk for Android TV:
Dangbei Assistant is a professional TV management software, with functions such as memory cleaning, cache cleaning, self-starting management, application uninstallation, device detection, network speed measurement, etc. One-stop management also gives you a smooth experience. Brief...

www.tvsbook.com
Dangbei Store Android TV App Store Download_v3.8.9
Last edited: