The Dangbei Mars Pro is a global version so it has many languages. When you turn it on the first time, you can select your preferred language. Now if you want to change it into another one, here is the guide for you.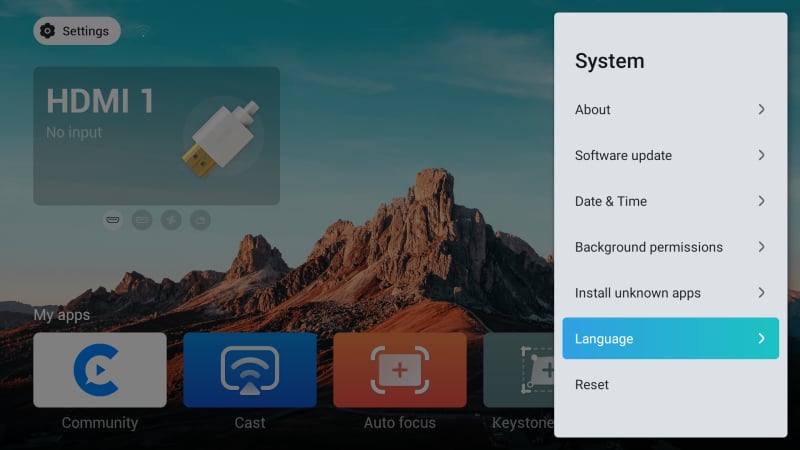 1. First, go to the Settings on the up left corner of Dangbei Mars Pro.
2. Then go to System>Language, choose the language you like.
Dangbei Mars Pro projector supports many languages around the world, you can set it as you like.