Subwoofers have improved tremendously in recent years. First of all at the level of the speakers used: more and more technical, rigid, with strong extension capacities, etc. And then on the electronics side. There are more and more boxes with DSP, it could even become the norm. In the meantime, you can add these acoustic correction functions via mini external boxes like the Dayton Audio DSP-LF.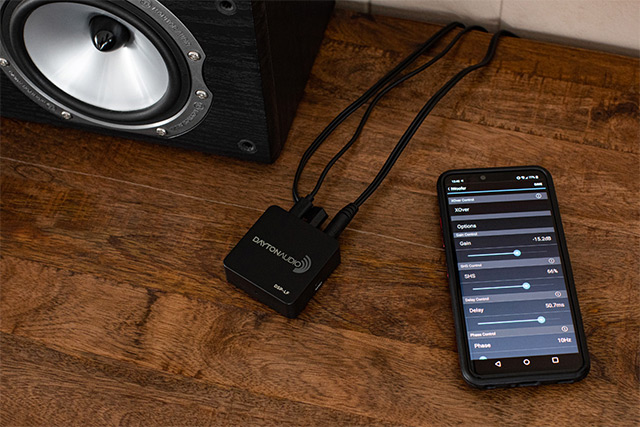 ​
Initially, the amplified subwoofers had a level and cutoff adjustment for the best equipped. Then phase and equalization adjustments via preset modes were added and became very common. Today, some boxes are adjusted from a smartphone. Some use an external microphone supplied or not (Paradigm) or rely on the microphone of the smartphone (Bowers & Wilkins). The boxes equipped in this way become really affordable.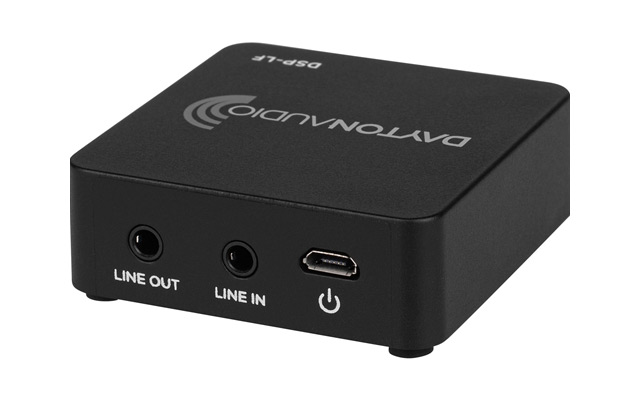 If you have a slightly older subwoofer or one that does not have the chance to integrate such DSPs, Dayton Audio takes out a box to add these functions. The tiny
DSP-LF
fits into the signal path between the amp and the subwoofer. Devoid of any button, apart from the reset button, it is accompanied by a mobile application for Android and iPhone:
iWoofer
.
The free version gives access to multiple settings for high-pass / low-pass cut, equalization, generation of sub-harmonics, phase, delay ... The paid version compatible only with iOS uses the phone's microphone to adjust all this automatically thanks to the "room correction" mode. It's like the automatic Sonos Trueplay calibration: only the internal microphone of the iPhone can be easily modeled, Android smartphones being too numerous to be supported. So none is, quite simply. Detail that is important: the equalization is carried out on 25 parametric frequency bands !
​
The Dayton DSP-LF is sold at about $80 . You will not ruin yourself by adding features worthy of the most upscale boxes. There are other products of this type at miniDSP or DSPeaker at prices higher than that of the Dayton.