So, I took the kids to see the new Disney Animated movie "The Emperor's New Groove" this weekend. I have to say that I was very disappointed in the film. Disney has set the bar very high for their animated movies, and this one missed the mark by a wide mile. Sure, it had some funny moments and a few funny lines, but the story seemed very slapped together, the songs were not very good, and overall, it was just something of a stinker. I'm sure kids will like it since kids have lower standards (my kids liked it okay) because they don't know any better. But this isn't a film that will join the pantheon of Disney Classics like most of the recent Disney animated films.
It's been 20 years since
The Emperor's New Groove
debuted in cinemas to a disappointing box-office reception. But like wine, with time
The Emperor's New Groove
became a hit and even went on to become the bestselling DVD of 2001. But the movie that we all know and love could have been wildly different. Picture it: a movie a based on Mark Twain's
The Prince and the Pauper
, set among the ancient Incas, with a soundtrack by Sting? What could go wrong?
Apparently, a lot. And the movie we could have had was never to be.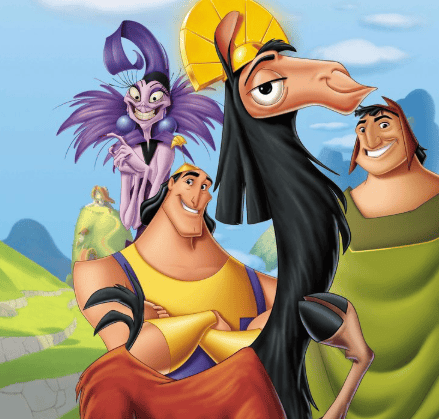 This was supposed to be a musical, and Sting was doing all of the music. He really hoped to come up with some songs that kids would be singing for years like Elton John did with Lion King. Somewhere in the middle of the movie, the movie company got tired of the direction of the movie and turned it into a normal movie instead of a musical. It really made Sting mad. To add insult to injury, they asked him to write two more songs for the new version. Boy, was he hacked.