The Massachusetts Institute of Technology (MIT) research team developed a shirt that measures vital signs such as temperature, respiration and heart rate by knitting sensors inside the clothes. It is called E-TeCS (Electronic Textile Conformable Suite).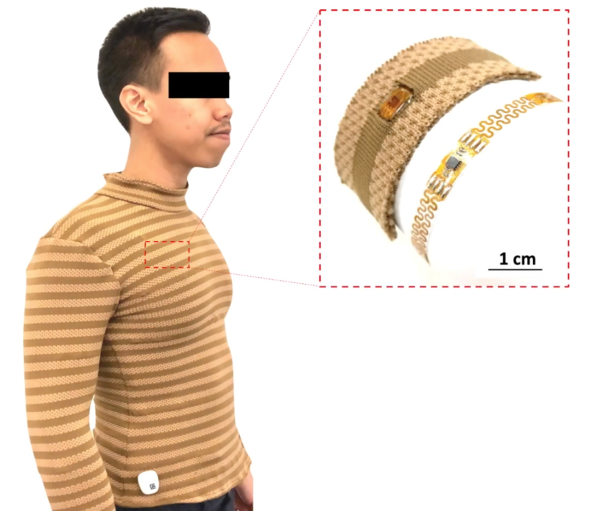 E-TeCS prototype
The sensor is a flexible, elongated ribbon shape, woven between the top and back. It not only woven a part, but also surrounds the upper body like a striped shirt.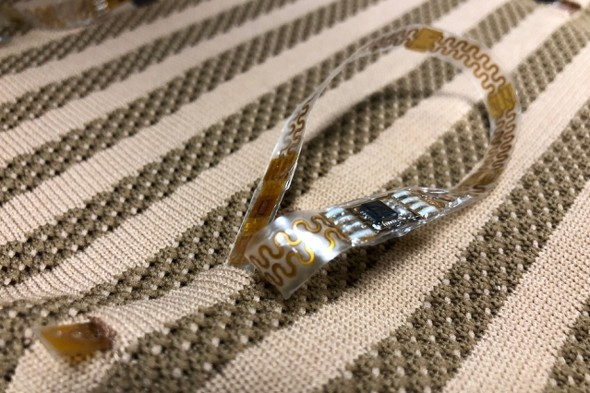 The elongated ribbon sensor is woven between the fabric.
Along the installed sensors, there are openings inside the shirt. When wearing, only the sensors on this part are in direct contact with the skin. Compared with similar sealed type sensors that are directly attached to the skin, it is hard to feel discomfort when wearing them.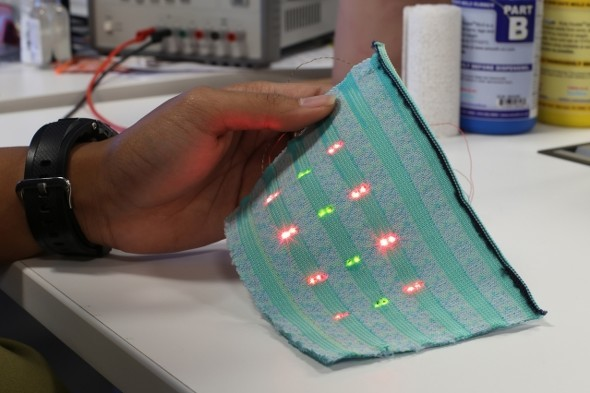 The sensor is exposed anywhere on the back of the fabric.
Sensors around the upper body can measure the wearer's body temperature, exercise, heart rate and breathing rate. A small communication module is installed on the hem of the shirt, which can be easily loaded and unloaded through a quick button, and the data is wirelessly transmitted to the smartphone.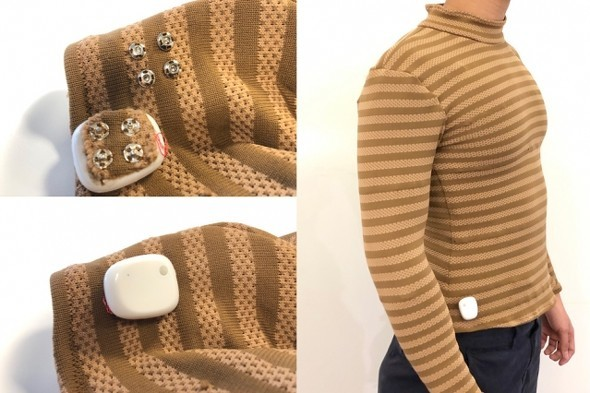 The communication module can be installed and removed by snap.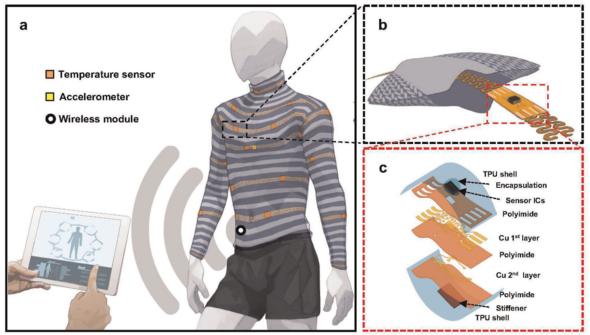 The prototype implements 30 temperature sensors and accelerometers. Use powerful materials, such as compression shirts (sports shirts that put light pressure on the body) to wear during exercise. The sensor cannot be seen from the outside, and its weaving method is very natural, no different from ordinary shirts. You can wash it with the sensor installed. You can even remove the sensor and knit it into another piece of clothing for reuse.