A children's book, both
not entertaining
full of playful, it is not fanciful full of fantasy. The big-name voice-over lineup can't save the
unbelievable "surprise"
adventure . I am interested in how many "big guys" who have invested and entered the group want to erase the work from the resume?\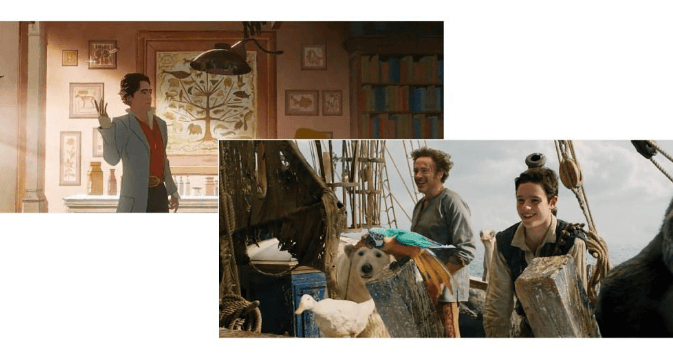 The lack of imagination
is deadly . It is impossible to try to create the fantasy of the whole film only by setting the original work! It is equivalent to letting the viewer make up his own brain. The fantasy film and television show clearly has so many successful works for reference, and there are also many cases of failure. The director does not even handle the simplest shots.
All of the animals speak almost without aiming at the camera , which directly causes the "human design" of the animal image to fall from richness to chaos. The animal becomes a noisy background , which does not help any plot (are you worried about the discomfort of the anthropomorphic " Lion King "?).
Speaking of cast, the film's casting might be failed.
Downey is very unsuitable for this role
.
In addition to the little boy's performance in the children's film, the other casts are not good. The film seems to be a biographical film, but the protagonist has no memory at all . This has nothing to do with acting, from the decadent and desperate affectionate man to the slightly cynical captain who needs a lot of supplements to be convincing.
The protagonist edited by the director has only boring close-ups, there are no plots to assist, and the set is too thin. I personally think that using the little boy as the first protagonist seems to be more in line with the sense of rhythm given by the director of the film, and it can also better narrate the fixed audience.