If someone familiar with history might know Amelia Earhart, she is a famous American female pilot. Why talk about her? The audio of Chario Aviator Amelia pays homage to this great pilot.
Chario Aviator Amelia Appearance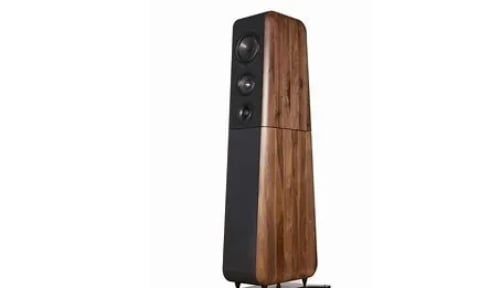 Design has always been Chario's strength. From the side, Chario Aviator Amelia's design is very ingenious, narrow at the top and wide at the bottom, looking very slender. It has both aesthetic design and engineering principle. The design of narrow up and wide down can make the long sound not easy to fall, and it is as stable as Mount Tai.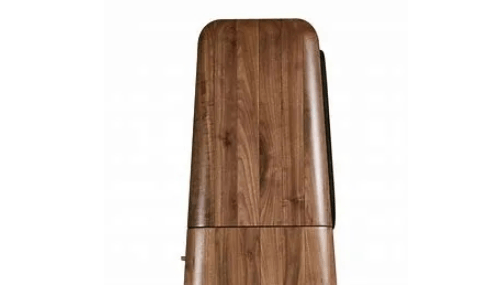 On both sides of Chario Aviator Amelia , there is a side plate made of Chario's classic walnut solid wood, which not only looks good, but also improves the strength of the box.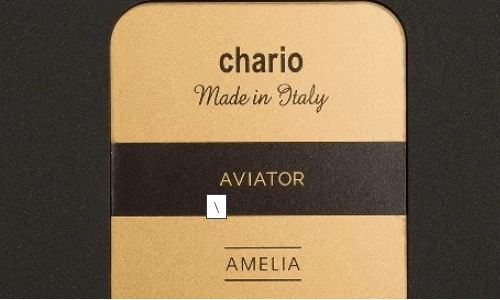 The foot cone and X-shaped support frame are arranged at the bottom to let the low-frequency sound below radiate and provide shock absorption.
The speaker terminals are all gold-plated products, with gold nameplate, very elegant. Chario's design is classic. Except for the metal nameplate behind the sound, there is no right angle. It can not only show a retro aircraft's nostalgic design through soft lines, but also make the sound like furniture, even more beautiful than furniture.
Chario Aviator Amelia Sound Experience
Amelia is a 4-unit 3-way bass reflex floor speaker with 36mm tweeter X1; 130mm Rohacell full apex midrange X1; 130mm Rohacell full apex bass x2.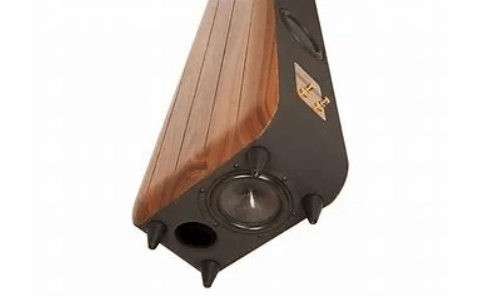 The treble and midrange are directly in front of the sound, and the two bass are one at the bottom and one at the back.
The treble uses a T38 silk soft hemisphere treble developed by Chario, which has a large caliber.
The bass is produced by two 130mm Rohacell full apex units, one is installed at the bottom of the box, and the other is installed on the back panel. Through the reflection of the floor and the back wall, we try to create a deeper bass sense.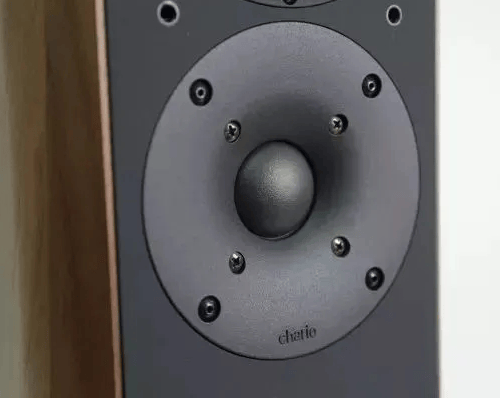 In addition, the Rohacell full apex unit is equipped with a [multi ring magnet system] made of neodymium iron boron magnet. It is said that the magnetic force of neodymium iron boron magnet can be permanently maintained, and the diaphragm is made of foam material, which is light in texture and not easy to resonate, making this unit sensitive and powerful.
Amelia still has Chario's voice characteristics, with a warm mid-range, rich low-frequency, high-frequency luster is not dazzling, but maintain a natural and relaxed.
In terms of voice expression, Amelia is good at performing classical music, and her voice style tends to be sweet, elegant and meticulous.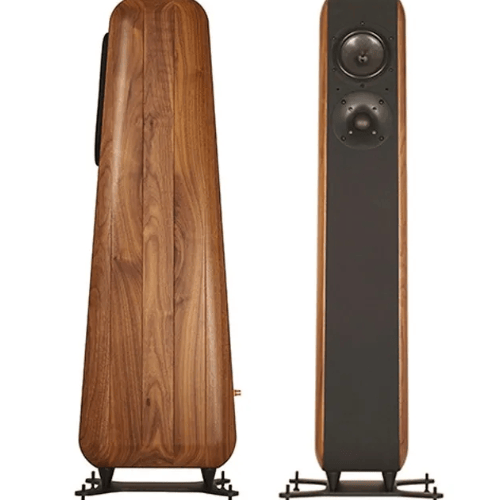 Summary
Chario Aviator Amelia this speaker undoubtedly represents the highest level of craftsmanship of aviator series, which is fascinating both internally and externally.
No matter the design of narrow top and wide bottom, or the gold nameplate, people are very yearning for it. At home, it's definitely a work of art, and it's a work of art that can both appreciate and play practical functions.
Amelia's excellent timbre and deep bass sound are very strong and full.
Amelia makes the singing sound very real, just like you are sitting in the music hall, enjoying the wonderful music performance, piano sound, violin sound, Cello Sound, sound into your ears.
Amelia is really suitable for ordinary home space, and it is made in Italy.