The Good
The Epson Home Cinema 2045 offers very good image quality, with full HD resolution and accurate color. It lacks the DLP "rainbow effect," has Miracast for Android phone mirroring and its replacement bulb is relatively cheap.
The Bad
Worse black levels and contrast than competing DLP-based projectors, some of which cost less.
The Bottom Line
The well-equipped Epson 2045 makes a very good choice for projector fans sensitive to DLP's rainbows.
OVERALL 7.3
DESIGN 8
FEATURES 8
PERFORMANCE 7
VALUE 7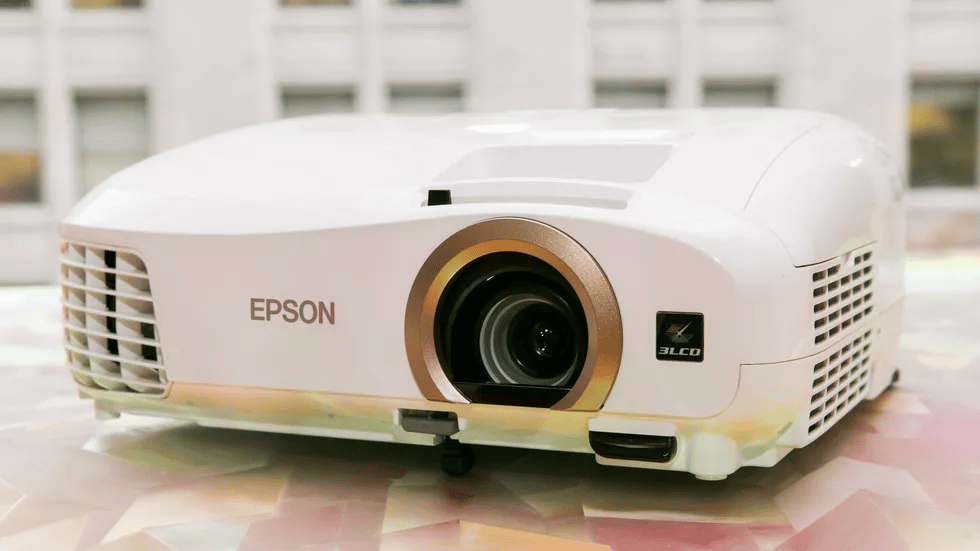 Basic specs
Native resolution: 1080p
Lumens spec: 2,200
Zoom: Manual (1.2x)
Lens Shift: No
3D-compatible: Yes
Lamp Life (Normal mode): 4,000 hours
Replacement lamp cost: $100
Higher-end home theater projectors often have a lower light output than cheaper units, mainly because they're designed to achieve better black levels, and 2200 lumens is typical of the breed. If you're planning to watch in anything other than complete darkness, you should choose a brighter (and possibly cheaper) projector.
Zoom is also typical, and the 2045 requires a longer throw distance to achieve the same screen size as relatively short-throw projectors like the Viewsonics or the BenQ HT2050. Lack of lens shift isn't a big knock at this price, but it can make positioning the 2045 a bit less versatile than some competitors.
To use 3D you'll need to buy compatible RF 3D glasses. Epson sells them for around $80 each, but you can also get third-party versions for $30-$40 each. The DLP Link glasses for competing projectors cost around $25 each.
Lamp life is standard for this level of projector, and as usual you can adjust the settings to dim the image and extend the number of hours before you have to replace it. The cost of a new lamp is significantly less than with BenQ, Viewsonic or Optoma, which range from about $170 to $270.
Last edited: