The Good

The Epson HC4000 has excellent overall image quality, with very good contrast and black levels for the price, as well as accurate color. Its HDR picture and video processing are better than the competition's, and its deep feature set includes a power lens.

The Bad The 4K enhancement feature doesn't do much, and with 4K sources its image is slightly softer than competing 4K projectors -- which cost a bit less. Contrast isn't as strong as the Optoma UHD60.

The Bottom Line Despite lacking 4K resolution the Epson HC4000 delivers a very impressive image for the price.

OVERALL 7.7
DESIGN 8
FEATURES 10
PERFORMANCE 8
VALUE 6
Basic specs
Native resolution: 1080p

Discrete pixels on chip: 1,920x1,080

HDR-compatible: Yes

Lumens spec: 2,200

Zoom: Power (2.1x)

Lens shift: Vertical and horizontal

3D-compatible: Yes

Lamp life (Normal mode): 4,000 hours
While the HC4000 can accept 4K and HDR sources, the native resolution -- the highest it can actually display on-screen -- is "2K," aka 1080p. That sets it apart from the similarly-priced 4K projectors from Optoma and Benq. Yes, Epson markets a "4K enhancement" function said to improve image quality of non-4K sources, but it doesn't provide a noticeable boost to my eye.

One minor strength over the DLP-based BenQ and Optoma is lack of the rainbow effect, an artifact where brief flashes of color can appear. It happens rarely in my experience, unless you induce it by moving your eyes around, but some viewers are more susceptible than others. As a three-chip LCD-based projector the Epson doesn't have rainbows.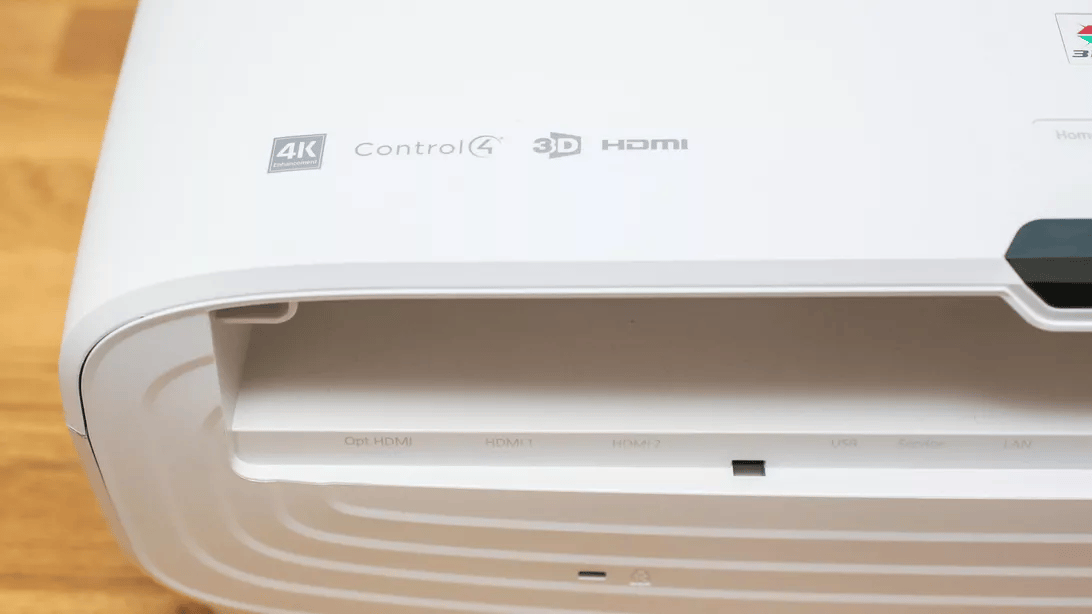 Although it has the same lumens specification as the BenQ projectors, the Epson can get brighter. It's not as bright as the 3,000-lumen Optoma UHD60, but in our tests it comes pretty close, especially if you compare accurate picture modes.

My favorite feature on the Epson, and something rare at this price range, is the power lens. The ability to zoom, focus and perform both horizontal and vertical lens shift using keys on the remote, as opposed to manual dials on the projector itself, makes setup a breeze compared to the other projectors. I also appreciated the Epson's long zoom, and the fact that you can save two different lens memories for different positions.

To use the 3D feature on the HC4000 you'll need to buy compatible active 3D glasses, and they're not cheap. Epson's own (model ELPGS03) cost $100 each, and third-party versions on Amazon are about $50 each. Glasses compatible with 3D-capable DLP projectors, on the other hand, cost around $25 each.

Lamp life is decent, and as usual you can adjust the settings to dim the image and extend the number of hours up to 5,000 in Eco mode. That maximum is only about a third of the hours BenQ and Optoma claim in their dimmest modes, however.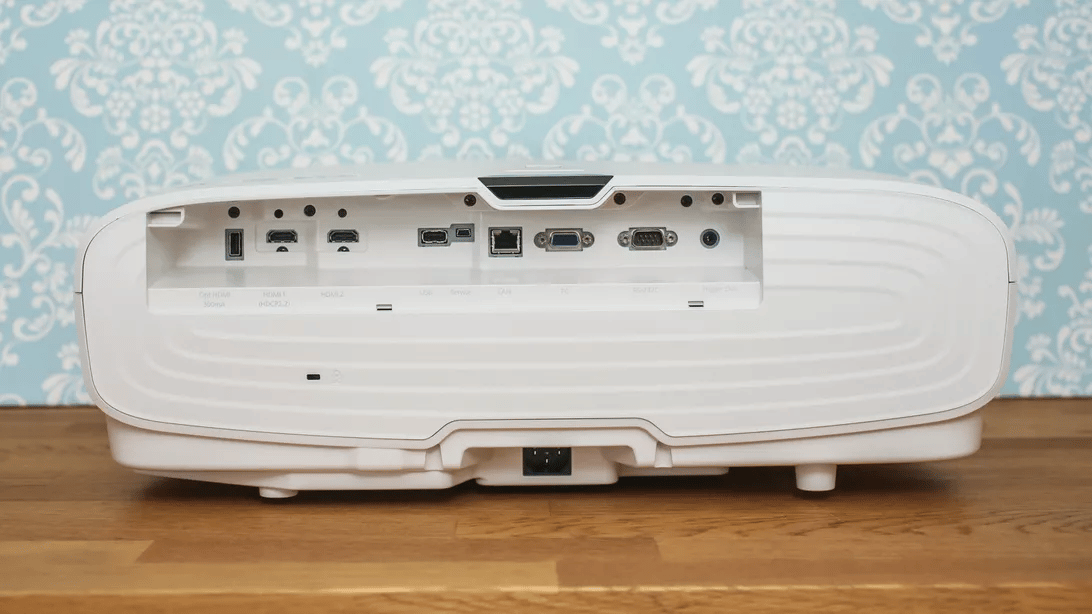 Connectivity and convenience
HDMI inputs: 2

PC input: Analog RGB

USB port: 1

Audio input and output: No

Digital audio output: No

LAN port: Yes

12v trigger: Yes

RS-232 remote port: Yes

MHL: No

Remote: Backlit
Of the two HDMI jacks only one, HDMI 1, is fully 4K/60Hz compatible, with both HDMI 2.0 and HDCP 2.2 support. HDMI 2 supports version 1.4 of both specs. I would have liked to see support for MHL but that's not a huge knock.
Yes it's rather large and intimidating, but at least Epson's remote has lots of direct-access keys and full backlighting. I especially like the Blank key, which you can use to black out the image temporarily without turning the projector completely off. The projector's suite of picture adjustments is top-notch too.
Last edited: