Recently, FIFA Direct officially released a message stating that
FIFA 21
does not support cross-platform and cross-generation console play. However,
FIFA 21
supports the migration of game progress. Players can transfer the progress of their ultimate team from the current generation console to the next generation console. That is to say, you can migrate the game progress on PS4 to PS5, or from Xbox One to Xbox Series X.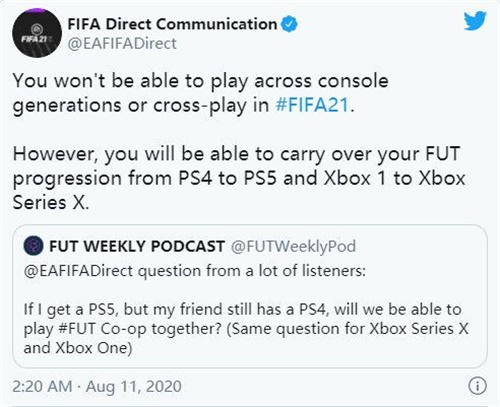 It is worth mentioning that in June of this year, EA conducted a survey on the cross-platform play of
FIFA 21
, but did not take any action to promote cross-platform functions.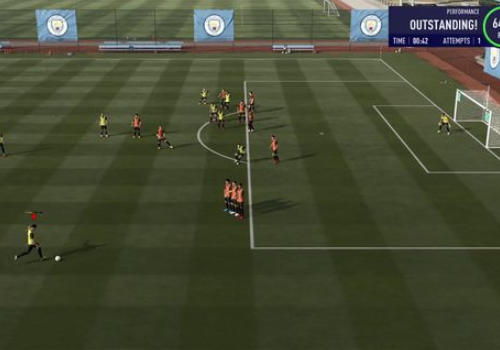 FIFA 21
is expected to be officially released on October 9, when it will land on the PC, PS4, Switch and Xbox One platforms, and will also land on the next-generation console PS5 and Xbox Series X in the future.