The gaming industry is evolving to cater to players with other disabilities, and
Forza Horizon 5
is one of the games supporting this change with a March 1 update that provides sign language support.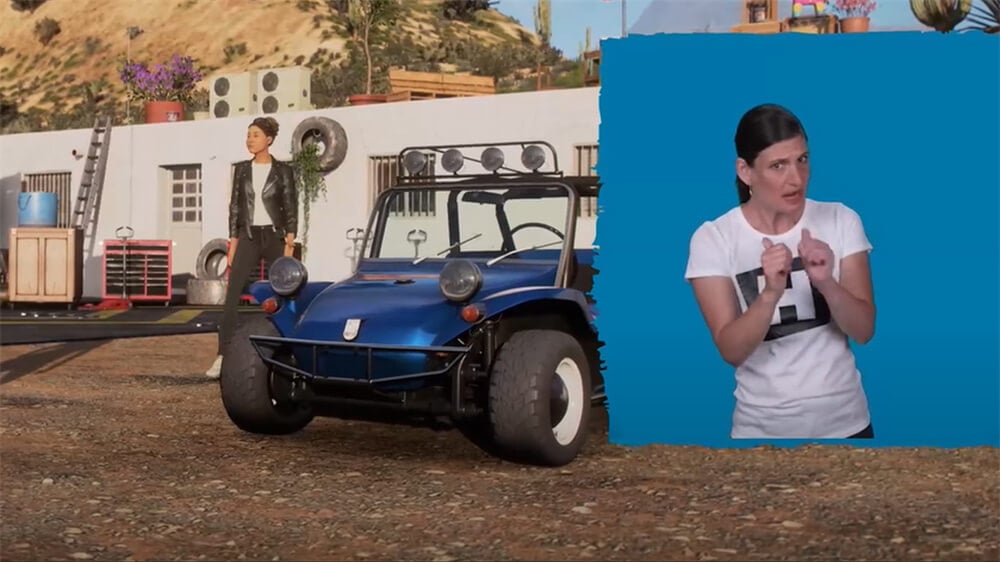 This feature was made possible with the help of Cameron Akitt, a London teacher who helps deaf / hearing impaired young children at a hospital-based school. Akitt was brought in as a consultant by Xbox Game Studios developer Playground Games and Xbox to help incorporate sign language support in the early development of Forza Horizon 5.
According to Akit, he has suffered from hard of hearing since he was a child, but that hasn't stopped him from playing video games. Because of his limited hearing ability, subtitles help him whenever he plays his favorite games. However, Akit knows that reading long texts in such situations can be challenging for those who are completely deaf.
Thanks to the combined efforts of Akit, Playground Games, Xbox, and actors from the Deaf and Hard of Hearing community, sign language is finally receiving updated support, including American Sign Language (ASL) and British Sign Language (BSL), allowing Hard of Hearing/Deaf people to focus and enjoy the game's graphics and gameplay more, rather than spending time reading subtitles. In this update, the cast will be sign language in parts of the story.