The bad news:
Hawaii Five-0
has ended. The worse news: the series is not available to stream on Netflix. The good news: there is plenty of content available on the streaming service that will appease fans of the long-running drama. For 10 seasons, the hit CBS crime procedural, itself a remake of creator Leonard Freeman's classic CBS crime procedural that ran from 1968-1980, gave viewers a taste of the darker side of paradise. Reserve Naval officer Steve McGarrett (Alex O'Laughlin), Detective Danny Williams (Scott Caan), and their task force dubbed "Five-0" investigated a series of crimes in the Hawaiian Islands ranging from organized crime as far as terrorism.
Now that the series is over, where can fans find more justice under the sun (not including CBS's Hawaiian-based remake of the classic Hawaiian-based CBS crime show Magnum P.I.)? While I cannot promise a tropical climate for all of them, I have compiled numerous TV shows, and even a few movies, available to stream on Netflix that those already missing Hawaii Five-0 will have a ball with. Let's "book 'em."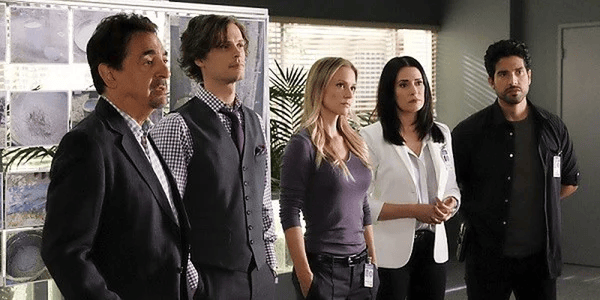 Criminal Minds
A federal law enforcement team that specializes in the psychological analysis of the most dangerous people in the United States tries to predict their next move in an effort to catch them in the act in this fan favorite that recently had its series finale after 15 seasons.
Why Hawaii Five-0 fans will love it:
Inspired by the cases of FBI's Behavior Analysis, but presented in a far less brutal fashion than Netflix's Mindhunter, Criminal Minds is yet another long-running CBS procedural drama featuring an ever-evolving, often interchanging cast of likable people (initially led by Mandy Patinkin, but then by Joe Mantegna from the series' third year until its end) who have dedicated their lives to studying some very unlikable folks.
Stream it on Netflix here
The Blacklist
On her first day as an FBI profiler, Elizabeth Keen (Megan Boone) finds an unexpected ally in elusive master criminal Raymond "Red" Reddington (James Spader), who shocks the bureau by turning himself in with a proposal to offer his assistance in the hunt for the country's most wanted criminals.
Why Hawaii Five-0 fans will love it: This Golden Globe-nominated hit crime drama, currently in its seventh season on NBC, is a deliciously mysterious and addictively exciting series about unlikely partnerships that happen to pay off nicely.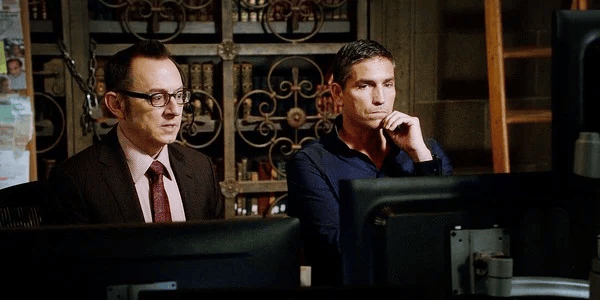 Person Of Interest
Outside the knowledge of the authorities, a wealthy tech wizard (Michael Emerson) teams up with a former CIA agent (Jim Caviezel) to form a preemptive task force that uses a highly sophisticated artificial intelligence software he designed capable of detecting impending crimes in the New York City before they happen.
Why Hawaii Five-0 fans will love it:
This Emmy-nominated series, executive produced by J.J. Abrams and creator Jonathan Nolan (Christopher's brother, and co-creator of Westworld), may not have ran for as long as most CBS procedurals tend to last, but its grounded, Minority Report-esque concept and dynamite cast make for five seasons of unique and clever entertainment.
Last edited: