On April 10, the parent companies of HBO Max and Discovery Plus officially completed their merger, allowing WarnerMedia and Discovery to create what they describe as "the world's most differentiated content portfolio.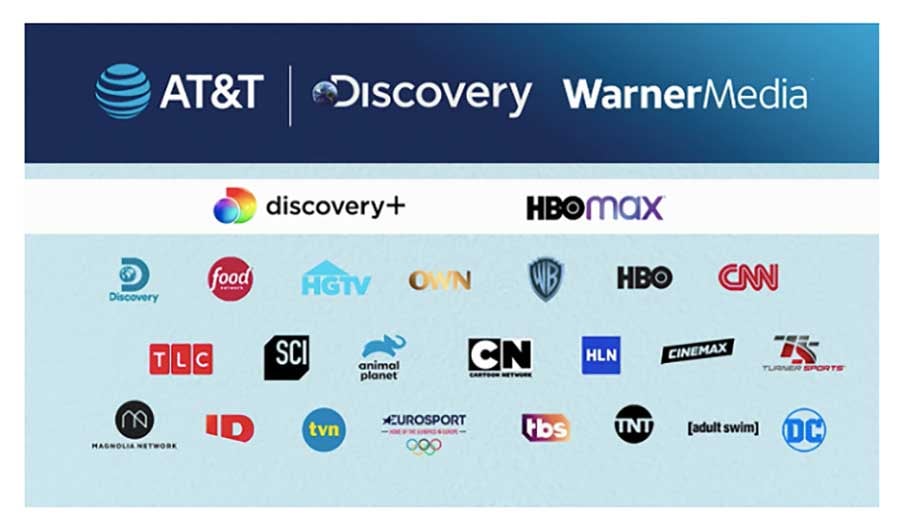 Investors approved the multibillion-dollar deal, allowing current Warner Media owner AT&T to sell it to Discovery and create a new business under the Warner Bros. Discovery name, which would make the combined company one of the world's largest media conglomerates, second only to Disney in size.
AT&T announced in May last year that it was spinning off Warner Media and that Warner Media would merge with Discovery. The combined Warner Bros. Discovery will have a number of well-known content brands such as Warner Bros, HBO, DC Entertainment, CNN and Discovery, HGTV and TLC, as well as two streaming platforms, HBO Max and Discovery+, becoming another global streaming giant after Netflix and Disney+.
Relevant data show that, as of the end of 2021, HBO Max in the global subscription users amounted to more than 74 million; Discovery + as of the end of 2021 global paid subscription users reached 22 million, two streaming media platform subscription users together has exceeded 96 million, global paid subscription users close to about 100 million, second only to Netflix, Disney +.
The global streaming industry has seen explosive growth over the past few years, with more and more people starting to watch content on streaming platforms, or watching live Internet channels. All over the world except in Asia, the big TV screen is a major part of streaming viewership, especially in North America, where the big TV screen accounts for 82% of streaming viewing time, with mobile, desktop and tablets accounting for just 8%, 6% and 4% in North America.
Among TV streaming devices, Roku,
Amazon Fire TV
, and
Samsung TV
s account for the majority of global big-screen viewing time, with Roku ranking first worldwide with 31.1% share, including Roku streaming devices and smart TVs with built-in
Roku
OS, such as
TCL
, Hisense
, JVC, Sharp, Philips, etc.
As global users accelerate their migration to streaming media, streaming media will become the most important platform for people to watch content, and large TV screens will dominate the growth of streaming media users due to a better viewing experience.
In the context of accelerated globalization of streaming media, the new media group formed by the merger of Warner and Discovery will put more pressure on the global layout of Netflix and Disney, which will also lead to more small and medium-sized streaming platforms also seeking M&A/acquisitions and other ways to maintain competitiveness in the market.