HBO Now and HBO Go apps will end support for the third-generation Apple TV
at the end of April
. HBO announced its retirement on March 30, and banners can now be seen in the HBO app on older Apple TV boxes.
Although the third-generation Apple TV was actually launched eight years ago in 2012, many devices are still in use because set-top boxes have a much longer upgrade cycle than phones. Apple also sells the machine for
as little as $69
, making it very popular. But now, as HBO prepares to
launch its new HBO Max streaming service
, it will end support for it. So what are your options?
The removal of HBO Go and HBO Now will
affect owners of Apple TV second and third generation.
The company did not give a reason for the end of support, but we believe it is related to the lack of support for modern video codecs and to cutting some of the technical burden as HBO began to focus on its new HBO Max streaming plan in May.
If you're using a second-generation machine, you have no choice but to buy a new streaming device: you can buy a newer Apple TV or TV box-like product and use the HBO Now app on that product.
But if you're using a third-generation machine, one possible solution for HBO Now subscribers is to
unsubscribe directly to HBO and sign up for the Apple TV channel instead.
That's because Apple added its new TV app to the third-generation Apple TV as part of its launch of the Apple TV +. That means HBO is also available through a TV app.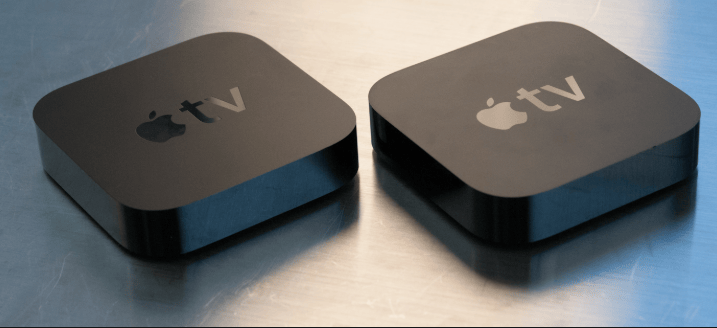 You can sign up for the Apple TV channel with an Apple ID and pay for HBO, which
costs $14.99 a month,
the same as the local app. The subscription can be Shared on all devices that have access to the Apple TV app and can be Shared with up to six family members through "home sharing."
Although the standalone app for the service is no longer available, HBO will continue to be supported on Apple TV through the Apple TV channel on the third generation of Apple TV. When HBO Max makes its debut (HBO has not yet said what it plans to do), the channel may change its name, but the content will remain the same and it may expand.
The truth is, the third-generation Apple TV is really old. Apple is already on the second version of the modern tvOS apple TV platform, and we expect to make another hardware update to the product sometime this year. The simple truth is that
HBO won't be the only company to stop supporting "outdated" hardware.
This week, customers also found problems loading YouTube videos onto third-generation boxes, and YouTube has not shown any signs of easing the problem. In fact, over time, more will happen, not less.
So what are your options if you want to upgrade?
The most natural choice, of course, is Apple TV 4K. It has the same deep integration with Apple services as the third-generation product box, and further extensive integration with iCloud Photos, Apple Music, and access to the App Store. The App Store includes video apps like Disney+, which means you can access video services that the old Apple TV couldn't. The newer Apple TV also lets you enjoy the
Apple Arcade
library and more. But many people dislike Siri Remote, which is based on the trackpad, and the biggest drawback of the modern Apple TV is its price. It's too expensive. (as for the remote control, the third-generation infrared remote control is also compatible with tvOS.)
If you don't want to pay the Apple TV premium or wait around to see the expected Apple TV hardware update that Apple is preparing to release sometime this year, the best next recommendation is the
Amazon Fire TV Stick
. At a very cheap price, you can get excellent streaming for your TV. And the Fire Stick has an Apple TV app, which means you can buy all Apple TV and iTunes videos at the same time.