Not many people may remember Chris Weitz's screen adaptation of Philip Pullman's
His Dark Materials
children's book series. The first installation was called
The Golden Compass
and even had Nicole Kidman in the starring role. Planned sequels to that film were quickly scratched after a mediocre performance in the box office overall. Since then, no one's dared to touch the iconic series again until 2015, when the BBC announced that it was commissioning a new miniseries that will be based on Pullman's trilogy—
Northern Lights, The Subtle Knife,
and
The Amber Spyglass
. It's been confirmed recently that famed
Hamilton
creator Lin-Manuel Miranda have signed on to the project as well as
The King's Speech
director Tom Hooper. But we're probably the most excited about Dafne Keen signing on to star in the show.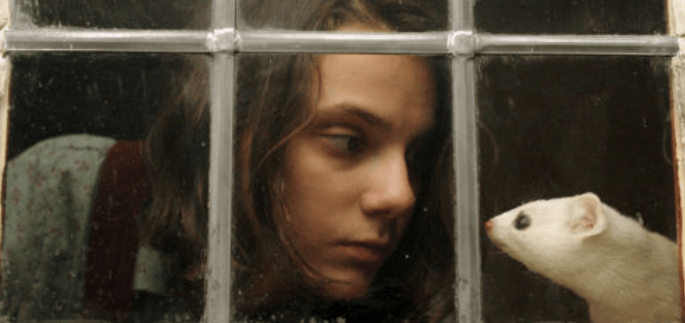 It's impossible not to remember
Dafne Keen
, unless you've never seen the last Wolverine installment of
Logan
, in which Keen had her highly impressive breakout role. In
His Dark Materials
, Keen will be playing a young orphan named Lyra, who takes on a quest to find her kidnapped friend. She eventually comes across Will, a boy with special traveling skills. Starting off from Victorian era Earth, the two eventually travel across fantasy worlds and parallel universes where witches and armored polar bears exist. They eventually run into Miranda's character Lee Scoresby, a balloonist and sharp shooter, before they all continue on their journey.
It's an exciting sophomore film for the young actress, especially since her role in Logan was quite extreme and mature. A step into an action adventure film that's probably geared towards a more family-friendly audience is at least not too far off. However, Pullman's trilogy does tackle religious themes, so whether or not that makes a difference for Keen is unclear at this point. It's also unclear how Hooper will approach the subtleties of the film. That may largely be dependent on how John Thorne, the lauded screenwriter who adapted
Wonder
, might decide to write this one.