Hisense 100 "laser TV consists of a very smart projector with a very short focus and a
100-inch 16:9 screen
, designed for ambient light in a room. This laser TV is based on the
ultra-short focus
projector, and the convenience of ultra-short distance makes this projector very practical in the living room. More people were interested in a 100-inch image than were willing to use the entire room as a home theater, which bodes well for the hisense laser TV and other UST projectors to come out and be used exclusively for the home.
Unlike most projectors, hisense does have a
built-in TV tuner.
This really makes it a laser TV, not a monitor, or "just" a projector. The projector is only four inches from the screen, so find a nice bookcase or table. He even designed AV furniture for hisense. The system includes onboard speakers, as well as a separately powered
bluetooth subwoofer
, packaged in a separate box. For this review, rather than having my Screen shipped to me, I'm using what I'm sure is the nearly identical Screen Innovations Black Diamond ALR (also 100 inches)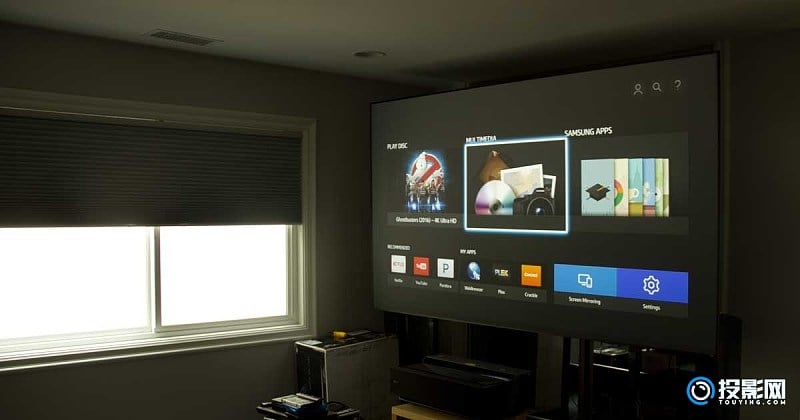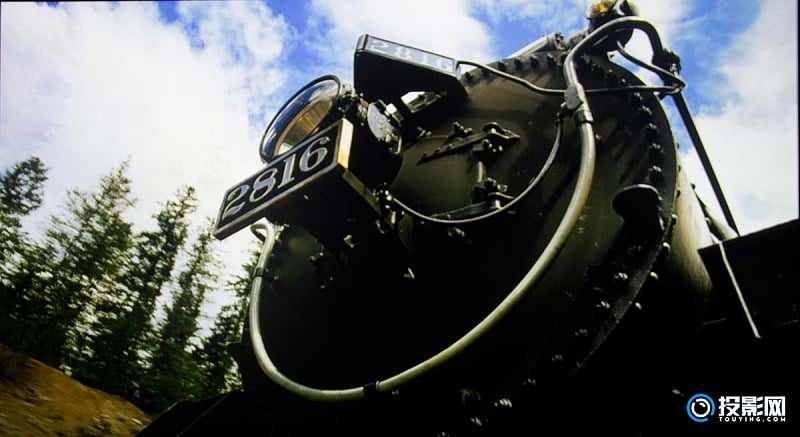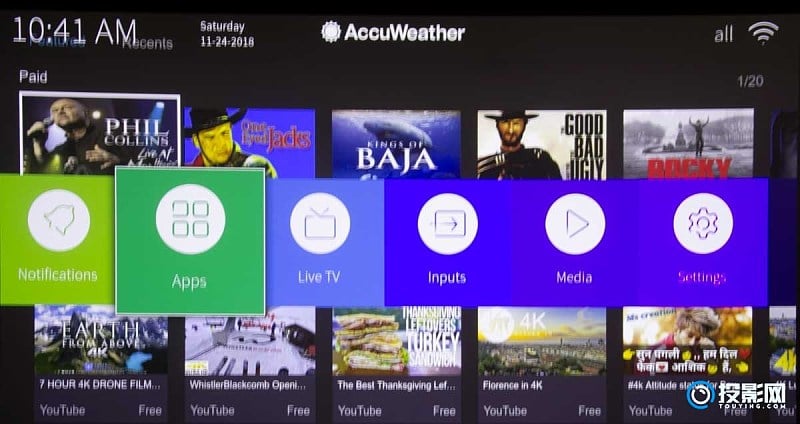 ​
From the test sample photos, we can see that the projection performance of hisense projector under medium light intensity is very excellent. The details are pretty good, but the projector's UI is also fairly readable.
Conclusion
Hisense is a new name for projectors, but they've been around for at least a few years in the north American TV market. Since I care so much about projectors, I notice their large stands at major trade shows like CES. But they weren't on my radar until they first announced the projector. For those unfamiliar, hisense is a Chinese manufacturer with annual revenues of about $15bn, specialising in electronics including smartphones and even appliances. In size, LG is slightly larger ($17 billion). This means that while you may not be familiar with hisense, they are a serious player, and you will hear the name more and more.