Hisense recently released the custom 110-inch Hisense UX, priced at 269,999 yuan. How is this Hisense UX TV?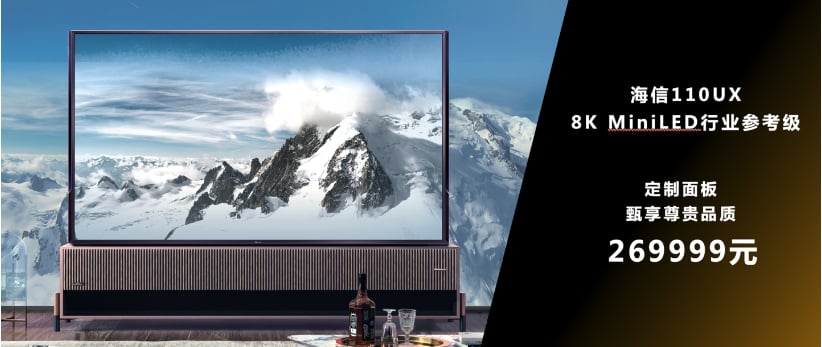 The IFA World Cup official limited-edition TV UX is developed based on Hisense's new display technology platform ULEDX, and is also a blockbuster product of Hisense Video's autumn new product launch conference. As an official limited product, UX takes all configurations to the extreme. It not only has the industry's highest 5000+ partitions, but also is equipped with China's first 8K image processing chip.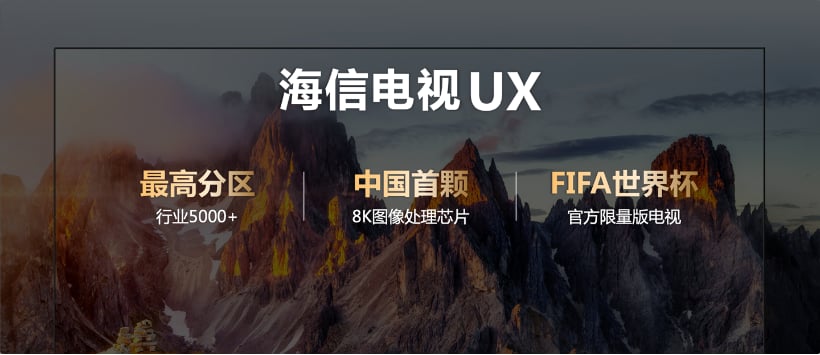 Hisense 110UX TV is a 110-inch 8K Mini LED specification, 5000 + zoned light control, 96% DCI-P3 color gamut, 3000 nits brightness, HDMI 2.1 interface, up to 120Hz, and equipped with 8K Xinxin X sensor chip, 4GB RAM + 128GB ROM.