Hisense A6 Review: What Year is Hisense A6 series?​
Hisense A6, also named Hisense A6H, replaces the 2021 A6G as Hisense's entry-level 4K TV in 2022 April. It comes in six sizes from 43 to 75 and ranges in price from $279-$818. Its easy-to-use and diverse streaming services and affordable price make the Hisense A6 a popular TV. In this article, we will review the Hisense A6 TV and see what it is good for.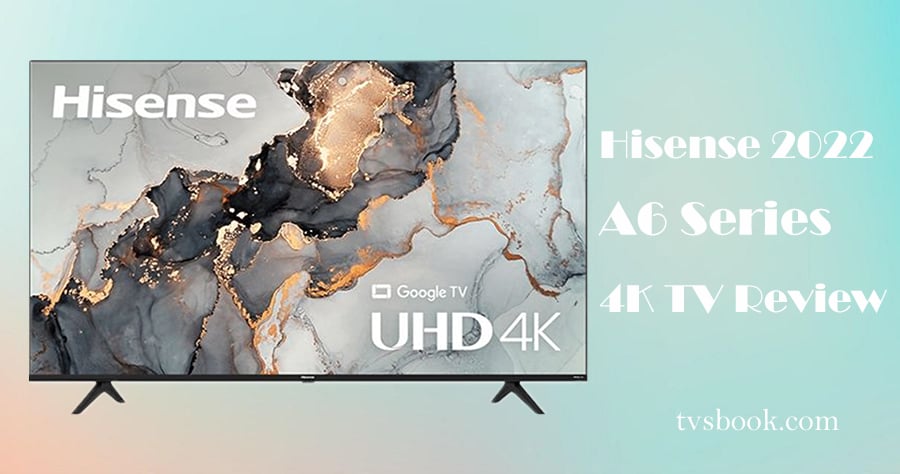 Hisense A6 Review: Appearance Design​
Hisense A6 is very high quality in appearance at this price range. It has two triangular stands that securely support the TV on a table. The center leaves enough room for the bar speaker and does not block the screen. The Hisense A6 TV has a very thin, almost edgeless screen, which makes the screen look more spacious. Hisense A6 is very thin and the matte silver-gray color makes it stylish.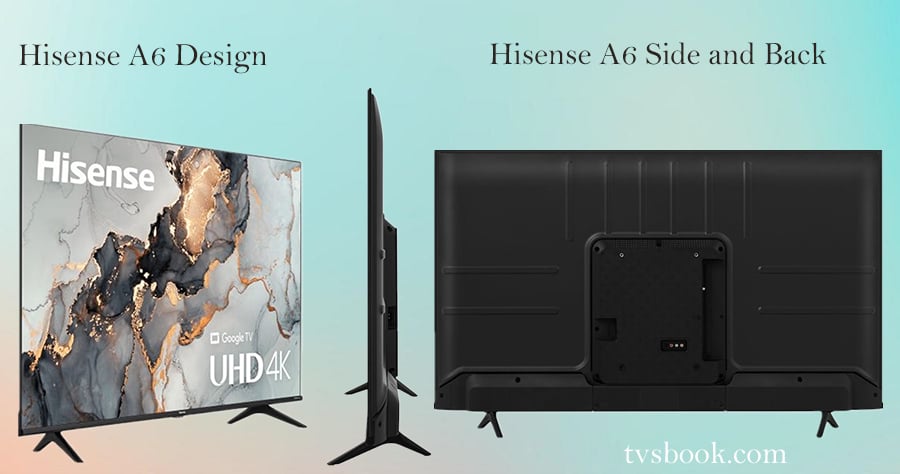 The Hisense A6 uses an integrated metal panel with ultra-narrow bezels around it. The metal frame is ultra-thin, the black border behind the screen is ultra-narrow, and the ultra-high screen-to-body ratio brings a good sense of immersion.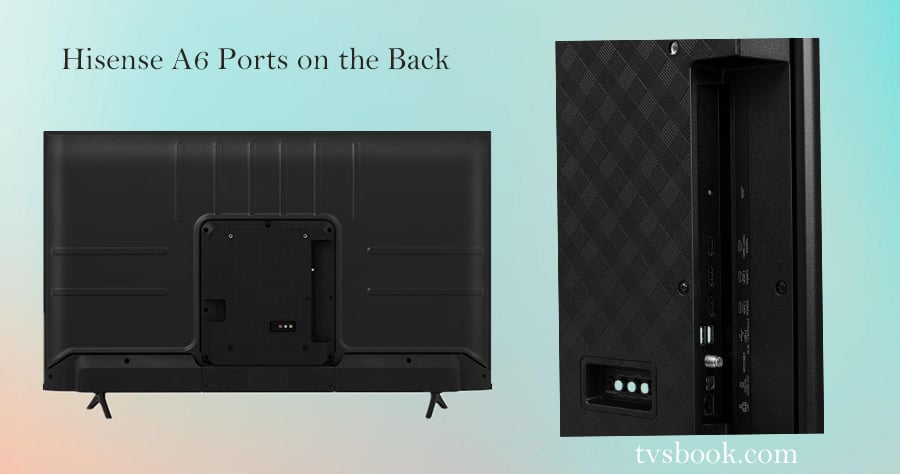 Hisense A6 has a line design on the back, and the ports are hidden on the side of the back, which are 3 HDMI2.0, 2 USB ports, 1 Ethernet port, 1 AV port, 1 cable TV port, and 1 S/PDIF port. Overall, the Hisense A6 series will not disappoint with its design and reliable quality.
Hisense A6 Review: Picture Quality​
The Hisense A6 is a basic 4K TV that supports 60 Hz variable refresh rate, Dolby Vision, HDR and HDR10. This is a good configuration for a normal TV, but it has a mid-level native contrast ratio and does not support local dimming. Therefore, it is not suitable for using Hisense A6 in a dark room.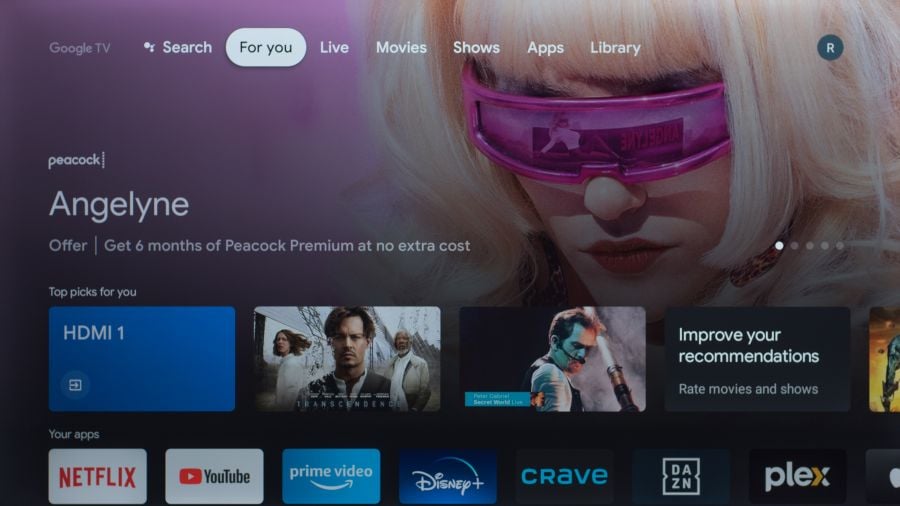 Also, Hisense A6 has average peak brightness. If the ambient light is too bright, the Hisense A6's picture will not be perfect. We recommend using the Hisense A6 TV in a living room with light that is not too dark and not too bright. If necessary, you can close the curtains appropriately.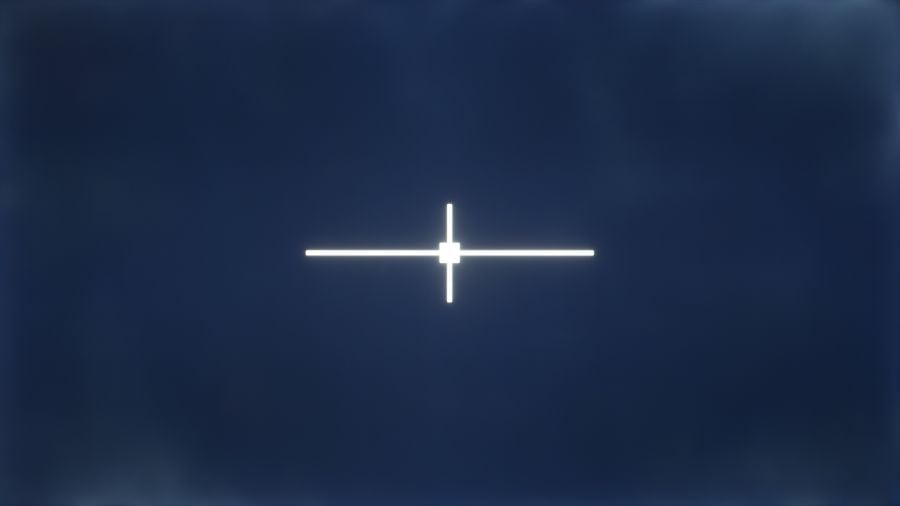 In addition, Hisense A6 has a preset sports mode. If you watch a sports video like a soccer game, Hisense A6 TV will automatically adjust to optimize the sports picture and color so that provides you with smoother videos.
Hisense A6 Review: Smart Features​
As a smart TV, Hisense A6 TV is equipped with a number of convenient and useful smart features. First of all, you can use Google Assistant for voice control on Hisense A6, which can search for the latest movies, and stream services for you. In addition, you can also connect it to your smart home devices to dim the lights, manage calendar tasks, and more.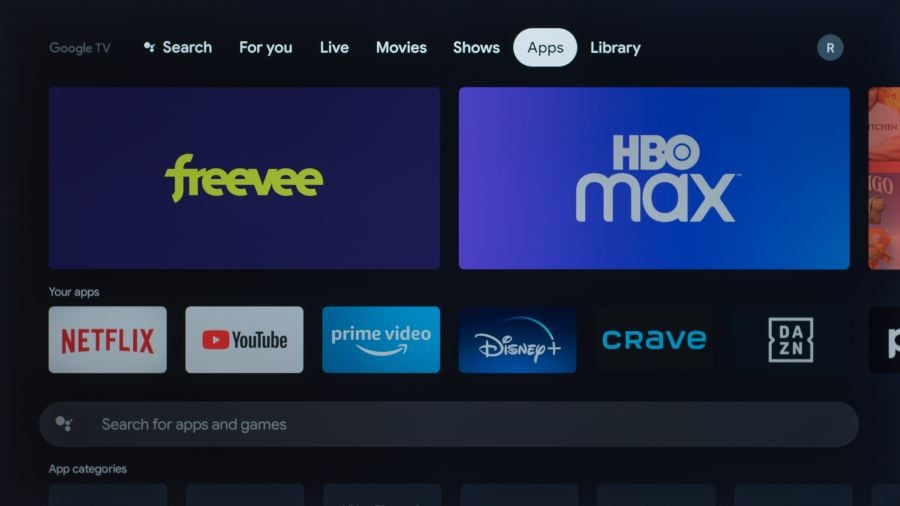 If you want to share the content of your phone or computer with your friends and family, you can easily connect Hisense A6 TV with the built-in Chromecast. Of course, you can also play games, watch live games, listen to music, and even use the TV browser to search for content that interests you on the Hisense A6 TV.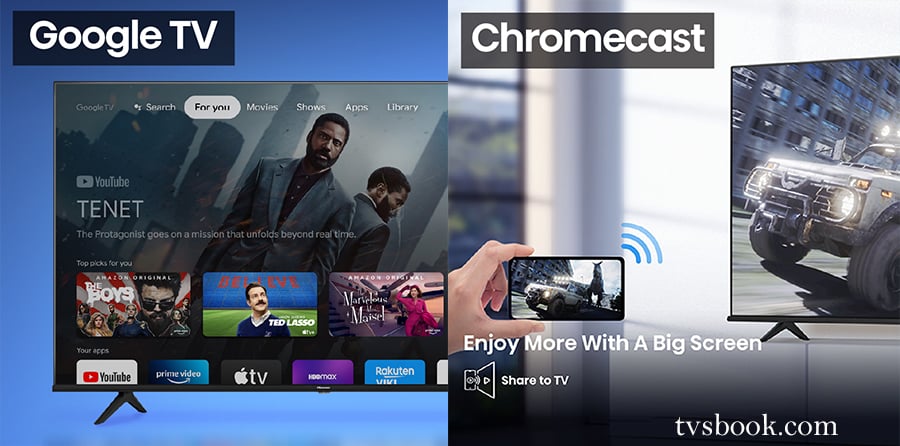 Is the Hisense A6 series good for gaming?​
Many people want to play games on the big screen, and playing games on smart TVs is gradually becoming a trend. So, is the Hisense A6 series a good gaming TV? Honestly, it's not the best choice, but also not useless.
Gaming latency on the Hisense A6 TV is basically 6.9-15.8 milliseconds. The 60Hz native refresh rate is moderate, but it supports variable refresh factors, which is perfect for gaming. In fact, the Hisense A6 TV has Game Mode Plus technology, so you can easily play PS5 or Xbox Series X, but it doesn't work with older graphics cards like G-SYNC.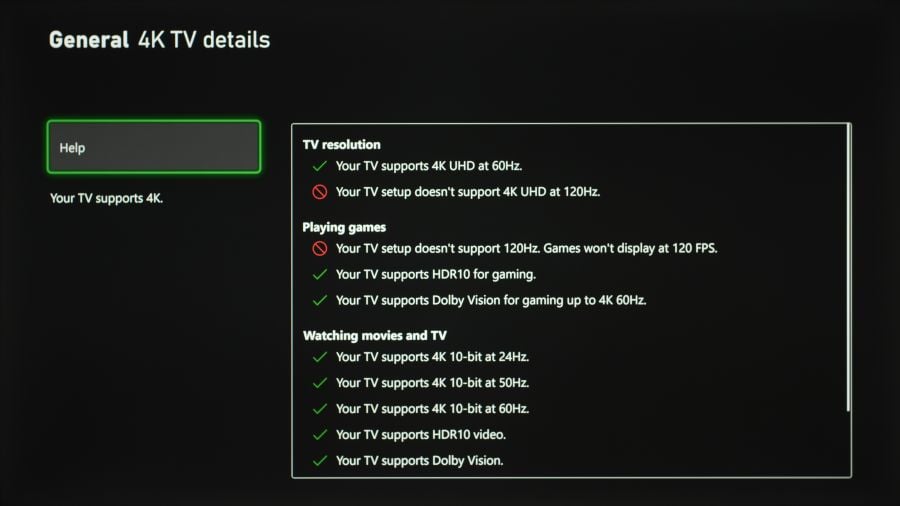 What is the difference between A6 and A7 Hisense TV?​
Some people have noticed that both Hisense A6 TV and Hisense A7 TV are 4K TVs released in 2022, what's the difference between them? In fact, when we compare Hisense A6 vs A7 TV, they have almost the same features. The difference between the Hisense A6 and A7 TVs is that the Hisense A7 is a later version released in September that inherits all the features of the Hisense A6 TV TV, but only offers a larger 85". And, Hisense A7 has four HDMI ports and two 15W speakers, while Hisense A6 has only three HDMI ports and two 8W speakers.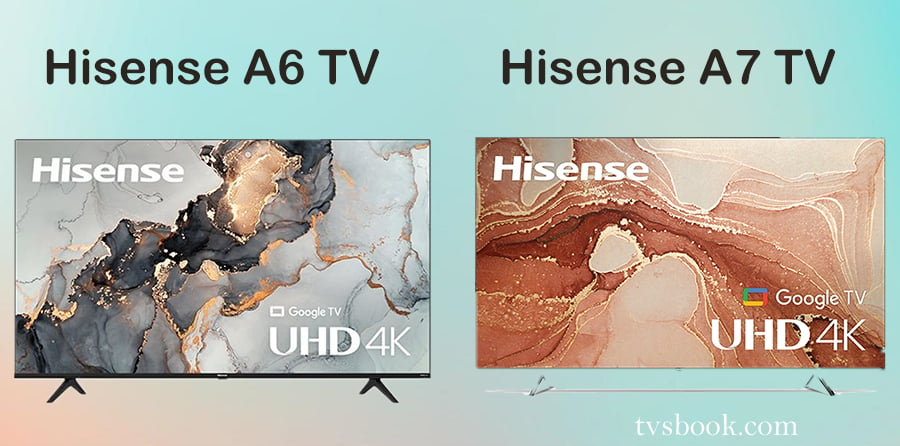 If you have a really big space in your home, which is enough to hold an 85-inch TV. You can try Hisense A7 TV. A larger screen can bring just the right amount of immersion. But please note that if you don't know if your space is suitable for 85 inches TV, use the
TV size calculator
to get the result.
Hisense A6 Specs and Review Summary​
Model Name
Hisense A6 Series
Size
43''50''55''65''70''75''
Screen Type
LED backlight LCD TV
App Store
Google Play store
Response Time (ms)
8msTYP
Screen Resolution
3840*2160 RGB
Local Dimming Zones
No
Peak Brightness
300typ
Wide Color Gamut
No
Reflash Rate
60Hz
Aspect Ratio
16:09
HDR* compatibility types
HDR & HDR 10 Dolby Vision
Color Depth
8-bit + FRC
Backlight Type Source
Full Array
Filmmaker Mode
YES
Audio Output Power (Watts)
8W x 2
Audio Enhancement
DTS Virtual:X
MEMC
Yes
Power Consumption
125 W
Standby Consumption
0.5W
Power Supply (Voltage/Hz)
AC 120V,50/60Hz
Wi-Fi Built In
802.11 ac Dual-band (2.4/5 GHz)
Bluetooth
Yes
Connectivity
3*HDMI(eARC & CEC)
Ethernet (LAN)
2 *USB2.0
RF Antenna
RCA Composite Video Input
L/R Audio Input for Composite
Digital Audio Output
Earphone/Audio Output
Smart Features
Parental Control
Closed Caption
Sleep Timer
Google Assistant/Alexa
Chromecast
Web Browser
Hands-Free Voice Control
Overall, the Hisense A6 TV is a suitable partner for living rooms. It has good picture quality and a variety of streaming entertainment services, and the low latency and variable refresh rate provide an average gaming experience. Best of all, it comes in a variety of sizes and only costs a few hundred dollars, which is acceptable for many families. If you're asking what the most recommended TV for 2022 is? Then the Hisense A6 should be a strong competitor.
Last edited: