Choosing a TV not only requires a good experience, but also reflects the owner's taste. The Hisense A6G reviewed today is a TV with a more balanced performance in all aspects.
Appearance​
Hisense A6G has no redundant design in appearance, and it can be properly integrated with the living room when placed at home. Due to its backlight layout, the depth of one side of the fuselage reaches 74mm, so wall hanging is not available for placement. But even so, its base uses a small black "boomerang" design, placed on the desktop does not feel heavy and uncomfortable.
Although Hisense's main materials are made of plastic, the overall frame craftsmanship is not too rough, and as an entry-level model, the price of Shanghai Xin A6G is advantageous.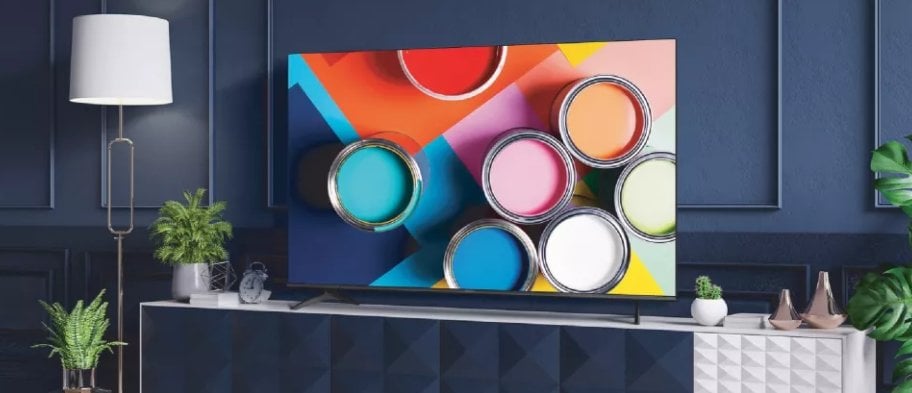 Interface​
As for the interface matching, Hisense A6G is basically the same as other TV products, with three HDMI ports, two USB ports, a CI card slot, and network ports. The HDMI interface supports ALLM (Auto Low Latency) and VRR (Variable Refresh Rate) of the HDMI 2.1 specification. At the same time, Hisense A6G is also compatible with HLG, HDR10+ and Dolby Vision HDR.
System​
Hisense's internal VIDAA system has disappeared. When compared with Samsung's Tizen system or LG's webOS system, VIDAA U5 is still good. Hisense system can support customization and support installation of many applications.
In terms of performance, Hisense A6G uses a quad-core processor. In the "gaming" mode, the input delay can be reduced to less than 20 milliseconds, and it can handle a very comprehensive smart TV product, so it seems to be powerful enough at least in terms of operation.
Hisense A6G voice control is built-in, and the voice can also be called out through the remote control or mobile phone.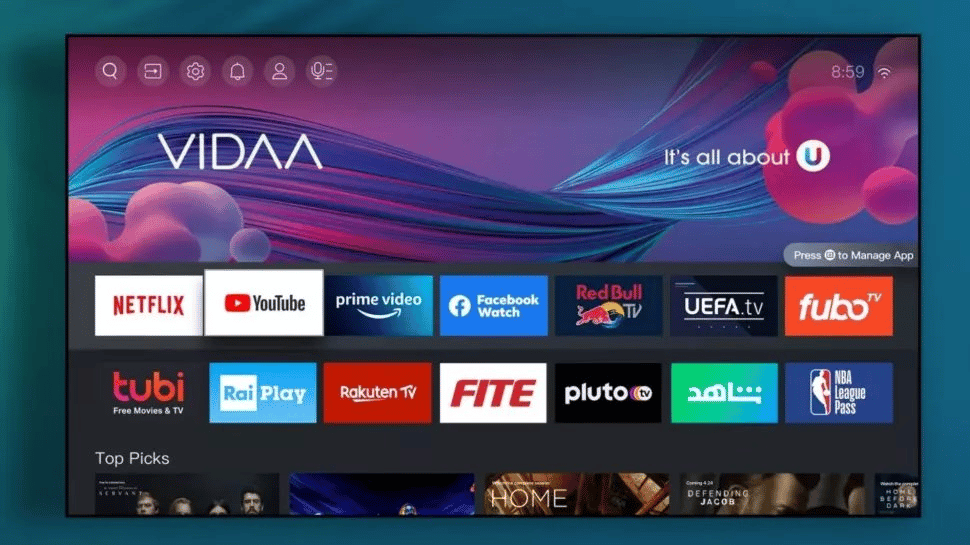 Picture quality​
Since Hisense A6G supports Dolby Vision, it handles the details of the picture more accurately, the texture of the picture and the skin tone details of the characters are clear, and the colors are accurate. Even in a darker picture, you can see that the details in the dim scene are very delicate.
Motion compensation​
As for motion compensation, there may be freezes for more complex motion pictures, but most motion pictures can be adjusted clearly. The stability and authority of Hisense display make it far ahead of other entry-level TVs.
Color​
In terms of color, compared with more expensive TVs, it may not be able to achieve more subtle changes in tones and shadows, but it can also balance the "natural" and "vivid" of the picture very well. Some content may be somewhat in terms of color. Showy. But in terms of black screen performance, Hisense A6G has insufficient blackness, and the screen brightness is relatively weak, causing the black part to become white and the contrast is poor.
Audio performance​
Hisense A6G is equipped with an audio system consisting of two full-range drivers, with a total power of 16 watts-although Hisense may have been pursuing "smooth and harmless", in fact, it is ultimately "prosaic."
To be fair, low frequencies are basically non-existent, and in addition to a very moderate volume, Hisense's voice sounds a little breathless. If you are looking for better sound quality, you can equip a speaker alone.
Summary​
As an entry-level TV model, Hisense A6G can't reach the advanced level in terms of picture performance and sound quality, but it is not too bad for ordinary users to watch daily, and the overall is quite satisfactory.