The Hisense H9F is a great 4k TV. It delivers great picture quality, with excellent peak brightness, deep blacks, and a great color gamut. This TV also has excellent motion handling, with an extremely fast response time and an optional black frame insertion feature. It has outstanding low input lag, and it supports most of the common input formats, but only at 60Hz, despite the 120Hz panel. Unfortunately, there are some noticeable uniformity issues, including some distracting dirty screen effect, which isn't great for sports fans. Like the majority of displays with VA panels, the image degrades when viewed at an angle.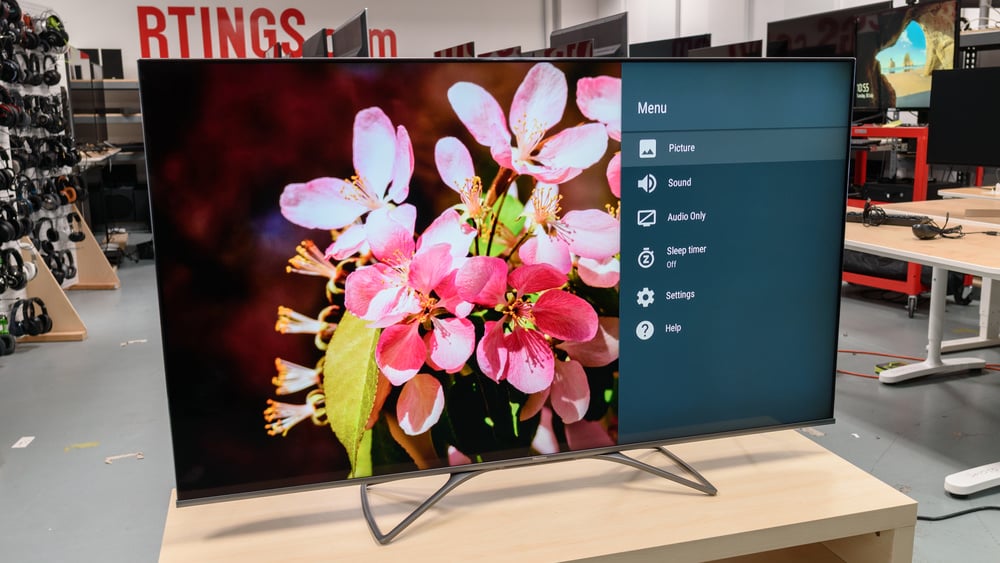 This is an excellent TV for use as a PC monitor. It has outstanding low input lag, for a responsive experience, and it has an excellent response time, so there is very little blur. It can display chroma 4:4:4 and RGB signals properly, so text looks clear.
8.4 Mixed Usage
8.2 Movies
8.2 TV Shows
8.1 Sports
8.9 Video Games
8.2 HDR Movies
8.6 HDR Gaming
8.7 PC Monitor
PROS
Excellent peak brightness.
Deep blacks.
Outstanding low input lag and an excellent response time.
CONS
Some noticeable uniformity issues.
Last edited: