Hisense launched the world's first full-color full-sound screen laser TV L9V, claiming to subvert the human viewing experience. Let's take a look at what features this laser TV has.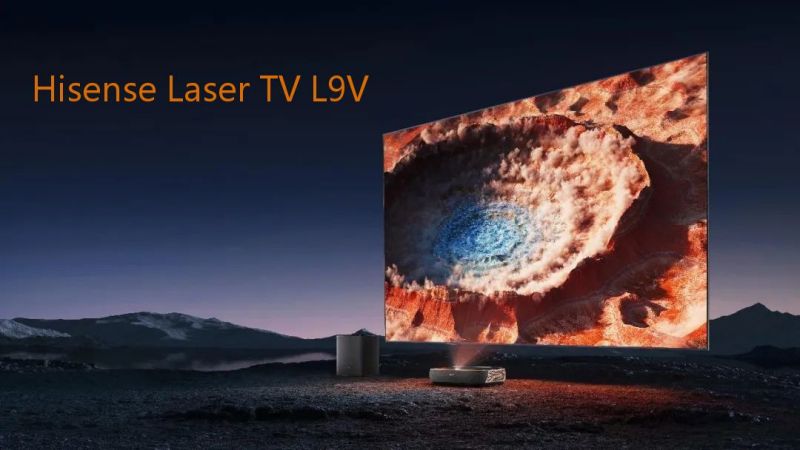 L9V cinema-like vision​
The L9V is equipped with the self-developed LPU (Laser Processing Unit) Hisense digital laser engine, which adopts the principle of reflection imaging. The light does not directly enter the eyes, and the 88-inch large screen can be viewed from 3 meters.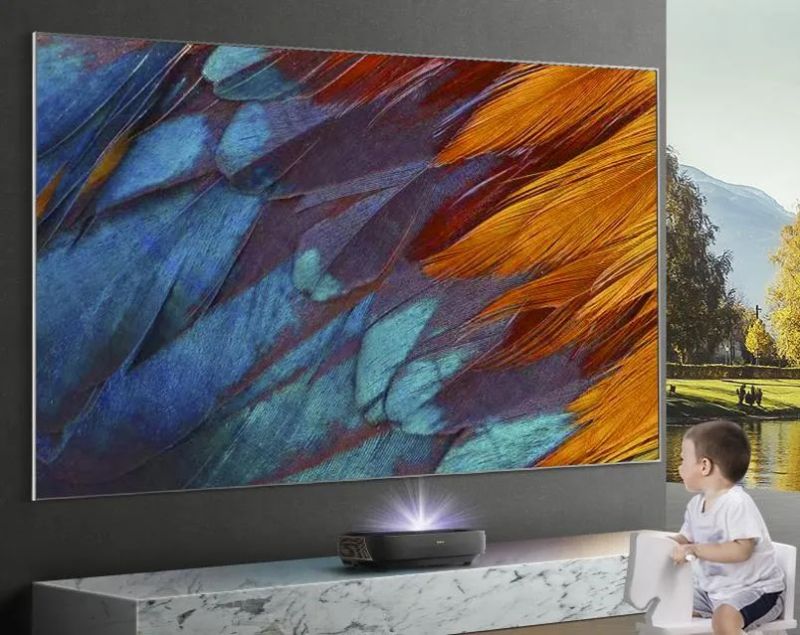 It surpasses the immersion of any TV in the industry and is suitable for living rooms of all sizes, allowing you to enjoy viewing in the best location in a movie theater at home. At present, only Hisense laser TVs in the world can solve the problem of short-distance viewing of large screens, and truly bring users a cinema-level immersive experience.
In addition, the L9V uses a 100% RGB three-color laser light source, and the ultra-wide color gamut of 205% BT.709 can bring a richer picture. And it has a 3500:1 contrast ratio that exceeds the professional cinema level, the bright parts are transparent, the dark parts are delicate, and you can see more picture details.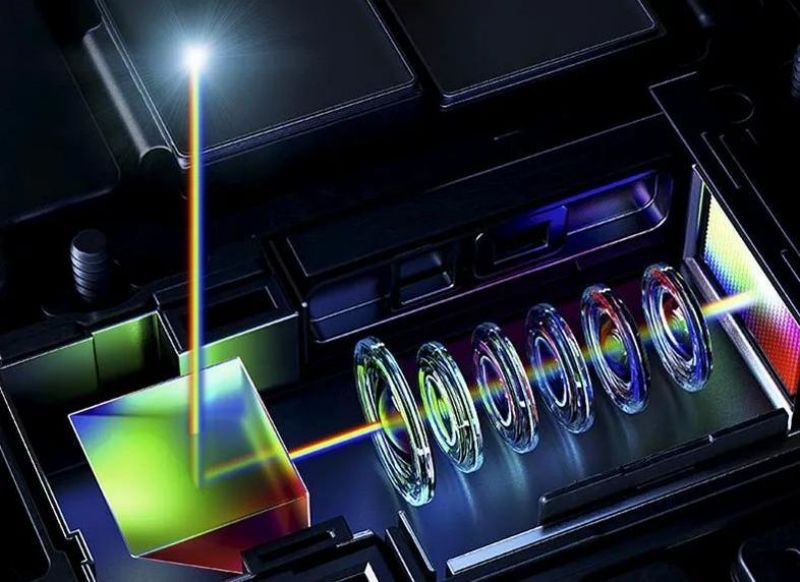 L9V has the largest sounding area of 2.24 square meters in the industry, and the ear is full of sound, with a loudness of up to 92db. Sound propagation is unobstructed, and sound is not attenuated in any direction within 3.5 meters. Even with a volume of 20, you can hear good stereo sound effects.
L9V Opera-like sound​
In addition, in terms of sound quality, the L9V adopts a super-tough honeycomb bionic design and has a built-in 100,000-level sound unit speaker. The sound center of the whole frequency band is consistent with the height and width of the image center, and the sound surrounds the sense of positioning is clear and powerful.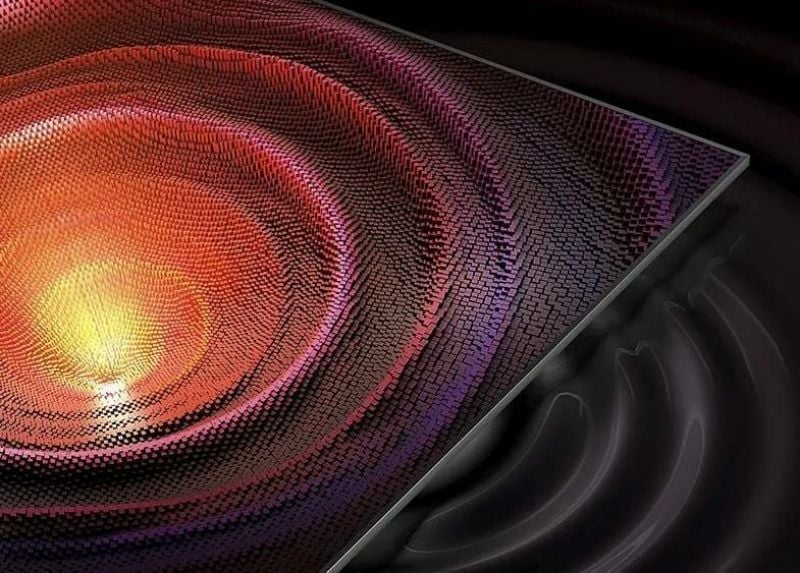 It greatly reduces the distortion rate to 0.8%, and has the same fidelity sound effect as 100,000-level professional audio, without feeling the noise problem caused by screen resonance, which truly solves the technical bottleneck of OLED screen sound.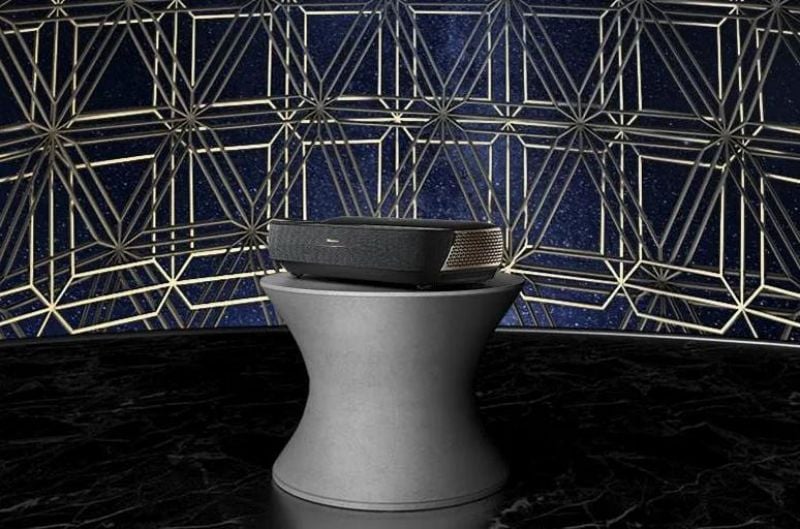 Coupled with the standard Harman Kardon original subwoofer, the sound power is up to 50W, and the bass can dive to the industry's top 40Hz, with a heart-shaking super bass effect.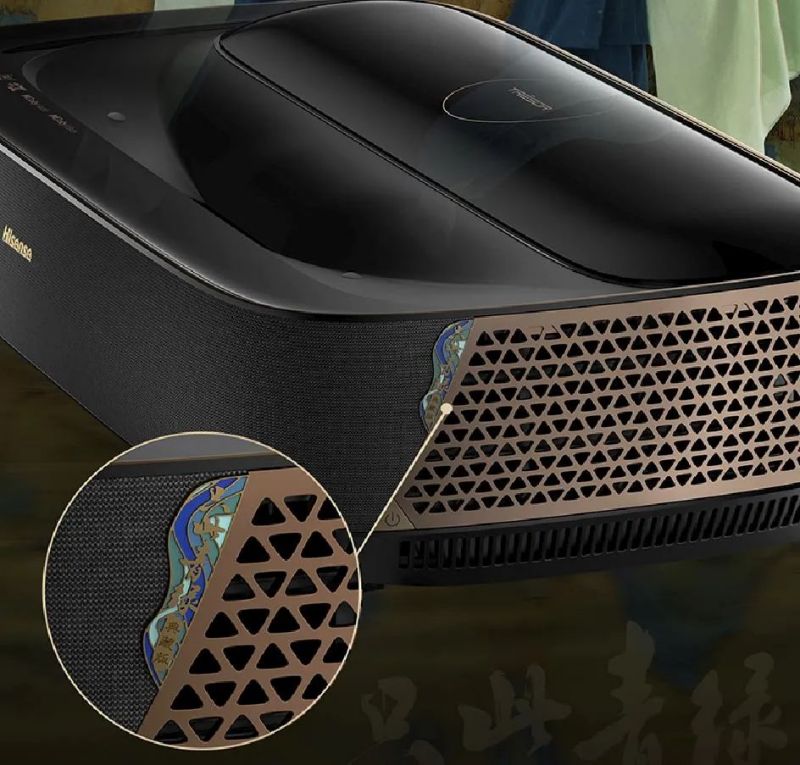 Hisense full-color full-sound screen laser TV (check
Leica Cine 1 Laser TV Review
) L9V subverts the human viewing experience, the color is truly restored, and the sound is breathtaking. Every pixel that beats in the picture seems to announce to the world that a new era of full-color full-sound-screen laser TV has arrived.