There has been news that Hisense and Amazon have entered into a tie-up and Hisense will be releasing its first Amazon Fire TV, which many people are looking forward to. Now Hisense U6HF Fire TV is available for sale in the US. How does this TV really look like? Let's take a look at the specifications and review of Hisense Fire TV.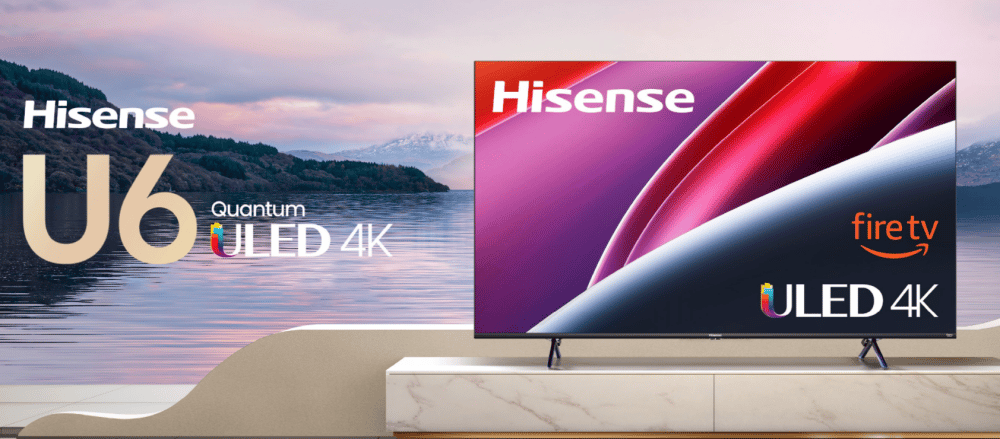 Hisense Fire TV Review Appearance​
Hisense U6HF Fire TV is a simple and stylish TV. It is not a slim design, but the TV itself is not heavy. It has a thin bezel, which reduces the visual impact of viewing the TV. What supports the TV are two triangular stands that are matte black.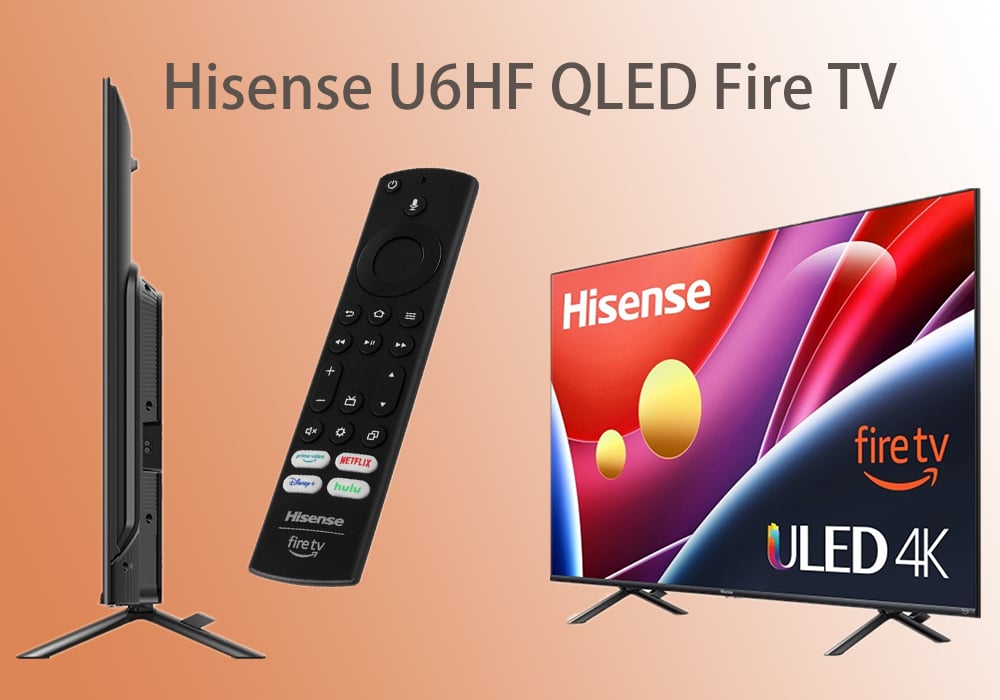 The Hisense U6HF Fire TV's remote control is black, which inherits the style of Amazon's Fire TV remote, but it highlights the partnership with Hisense TV as you can clearly see their logo on the remote. It's also worth mentioning that the Hisense Fire TV remote is set up with the usual Prime Video, Netflix, Diney+ and Hulu buttons, which helps users get to their favorite streaming platforms faster.
Hisense Fire TV Review Ports​
The Hisense U6HF Fire TV's ports are on the side of the TV's back. It is equipped with four HDMI ports for connecting a wide range of external devices. There is also a USB port, network cable port, sound port and other ports. These ports are enough to connect with other devices. Of course, in addition to these physical ports, Hisense U6HF Fire TV also supports Bluetooth connections and wireless network connections.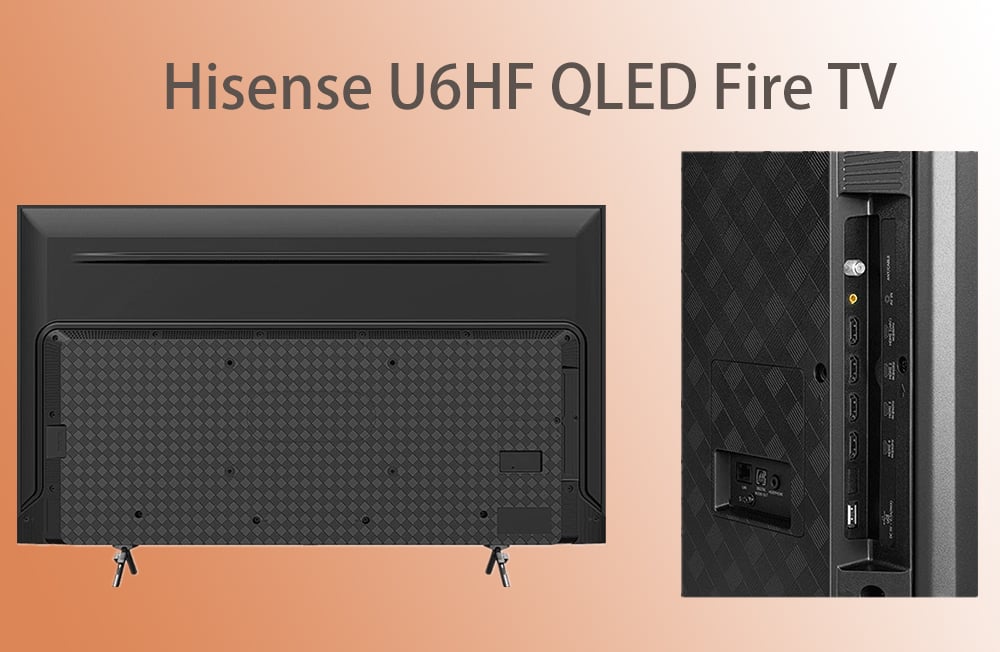 Hisense Fire TV Review Display​
Hisense's U6 series has become a popular and affordable TV for the masses, and its Quantum Dot wide color gamut makes the U6 series more accessible to a wider audience. 2022 Hisense Amazon Fire TV is a full array of backlit display LCD TVs that has been upgraded the picture quality from 2021. The Hisense U6HF has a 4K VA display panel with a direct LED backlight with FALD and 32 local dimming zones.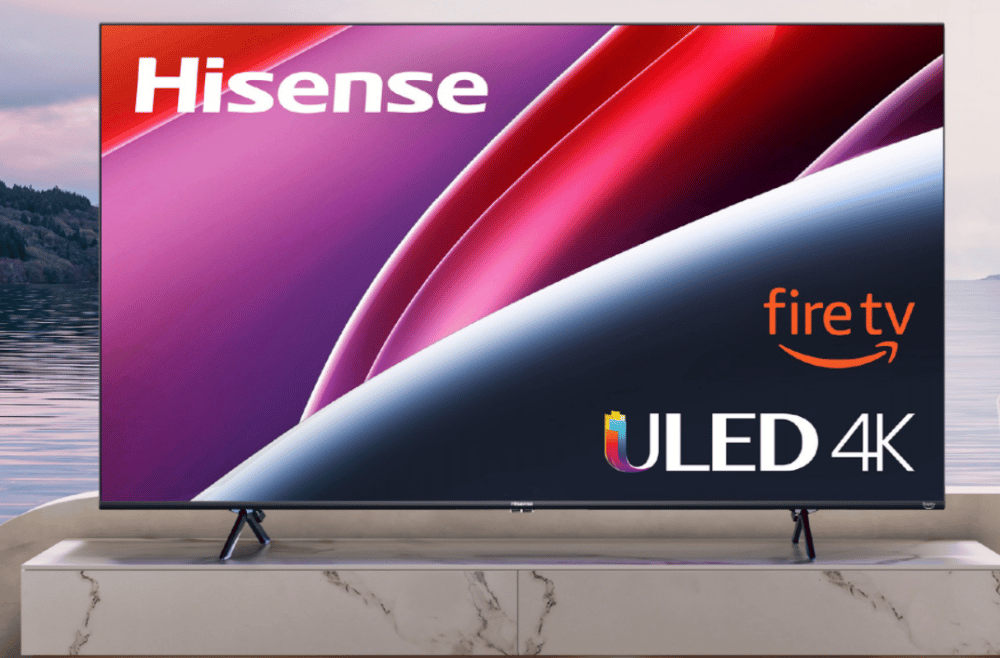 This model offers a peak brightness of 600 nits and is Dolby Vision, HDR10 and HLG certified. It features Hisense UL ED technology and Quantum Dot color technology. These technologies take the bright and dark environment into account to make the picture display more realitic. And, with 60Hz and 240 motion rate, and upgraded Game Mode Plus, Hisense U6 Series Fire TV makes the gaming experience smoother.
Hisense Fire TV Review Audio​
Hisense U6 series Fire TV also has been upgraded in sound. It comes with two 10W speakers and Dolby Audio, which allows for more stereo sound. Of course, the Hisense Fire TV supports connecting external devices. If you have a better speaker, you can join it with its sound output port. Moreover, it also supports connecting headphones. If you don't want the sound of playing TV programs to bother other people, you can connect it with your headphones.
Hisense Fire TV Review System​
Last but not least, as its name suggests, Hisense U6HF Fire TV has built-in Fire TV. this way, users can easily enjoy a world of entertainment from applications such as Prime Video, Netflix, Disney+, Hulu and HBO Max. In addition, Hisense U6HF Fire TV features free streaming from Pluto TV, Peacock, Tubi and more.
Hisense U6HF Fire TV's Voice Remote with Alexa lets you use your voice to easily change channels, launch apps, search for titles, play music, and even control smart home devices. What's more, users can use up to six profiles to personalize your family's viewing experience. This way everyone can have their own viewing list, recommendations and live TV preferences.
Hisense Fire TV Review Summary​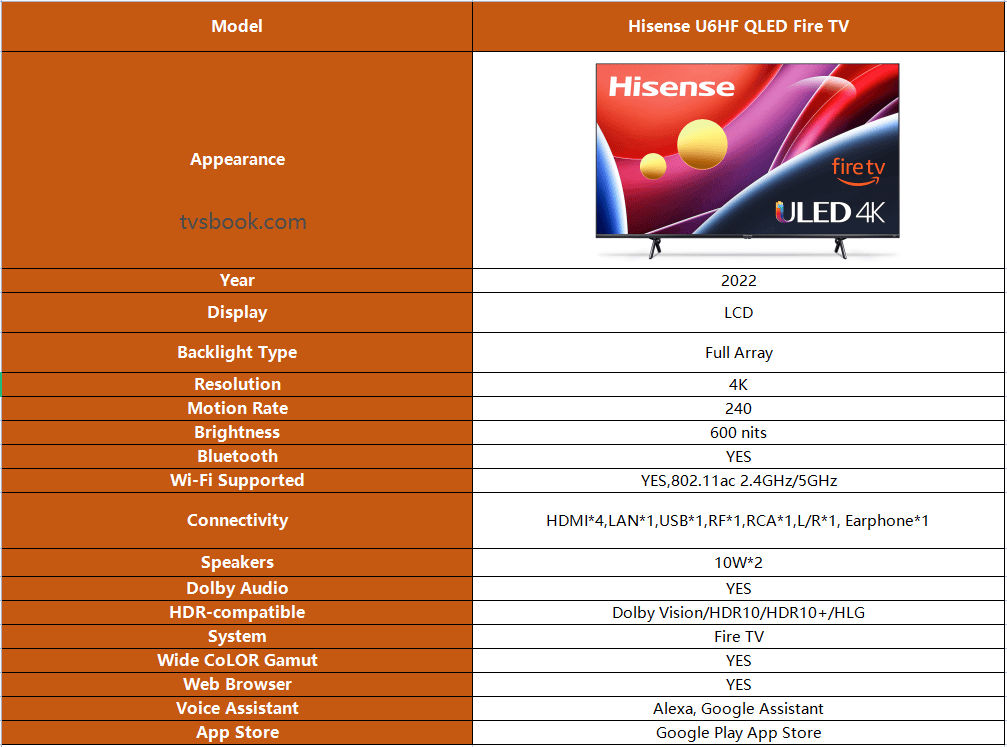 As Hisense's first Fire TV, the U6 series combines the affordable features of Hisense TVs with the excellent performance of Amazon TVs, which is a surprise for people, especially for Hisense users and Amazon TV users. Currently, only one U6HF 50-inch model is on sale for $529.99, with more sizes likely to be released in the future. It is believed that this TV, which combines the advantages of Hisense and Fire TV, will become a popular new model in 2022.