You might be afraid to make the jump to projectors from big-screen TVs, due to a veritable cornucopia of misconceptions around them being hard to setup (they're not) or difficult to maintain (they're not). But with the latest technology, that's all changed. It's possible nowadays to find reasonably bright HD smart projectors with near theatre-quality images for $1,500 or less. Smart projectors are definitely the most cost-effective way to entertain your family with the least effort.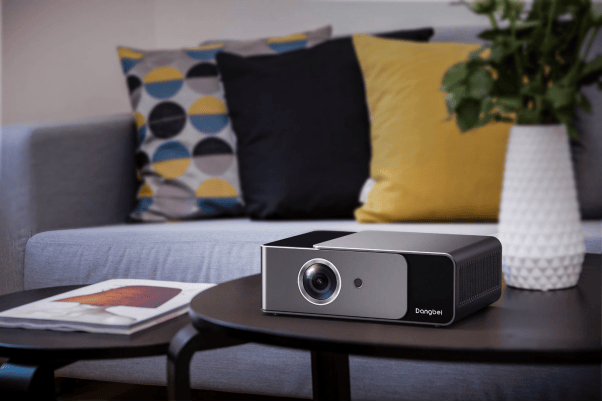 So what makes a projector smart anyway? The Latest display technologies and the integrated functionality are the two critical elements which enable a projector smart. It can connect with your mobile devices, home network, and other streaming media platforms such as YouTube, Netflix and Hulu for a seamless viewing experience. And you would be surprised at what a smart projector can do for your watching experience.
Smart projectors make your life easier in a myriad of ways such as voice control, app integration, and streaming functionality. Smart projectors are capable of doing everything a smart TV can do but on a much bigger screen.
Many projectors make the 'smart projector' claim. But, 'smart' means more than just having a built-in computer. So, it's important to know what to look for when looking for a smart projector.
Smart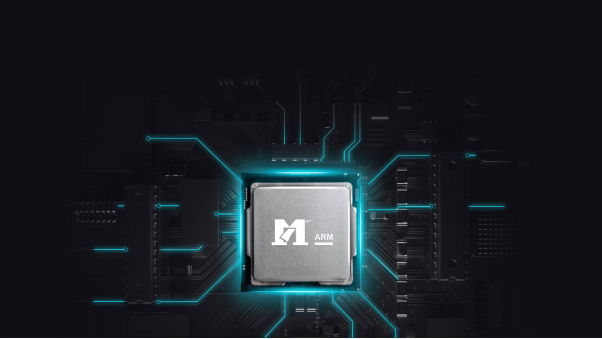 Smart projectors are the smart choice as there's no need for additional devices to stream entertainment. Of course, there's easy integration with your phone, tablet or laptop so you can play mobile games on a bigger screen. Even if you need to participate a video conference, or your kids have to watch online courses during quarantine time, a smart projector is the best choice which will keep your eyes healthy.
Smart projectors work just like smart phones where you can download apps from Googleplay. One of the best applications on the market is the fitness app, which allows you to work out at home with the company of a professional coach.
Auto Focus & Auto Keystone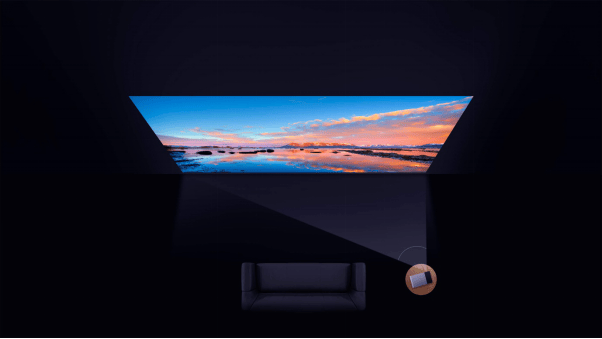 Despite providing a bulk of online contents, auto focus is a truly smart function. It enables your projector to do the boring work for you. A small motor rotates the lens for a sharpened image. Auto Keystone is also important especially when you are angling it from the side. Now the level of the intelligent projector has achieved fully automatic senseless focus and keystone correction, such as Dangbei projection F1. Again, smart projectors can do most of the mechanical work for you while all you need to do is lay down into the sofa and enjoy.
LED Light Source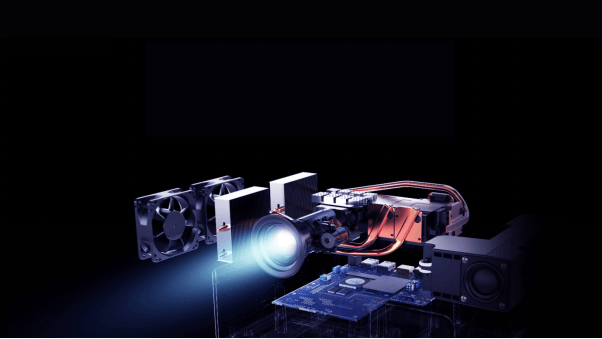 ​
LED smart projectors come with the latest DLP projector technology. This technology provides a much longer lifespan, making it a much cost-efficient investment. LED technology avoids dimming projector issues, allowing smart projectors to shine brightly for more than 30,000 hours. LED light sources run much cooler than bulb-based light sources (means less fan noise). They're eco-friendly, too.
The benefit of DLP tech is portability, high contrast, less fringing and cheaper projectors. DLP projectors also tend to have less lag between the image and signal, so they're generally better for gaming.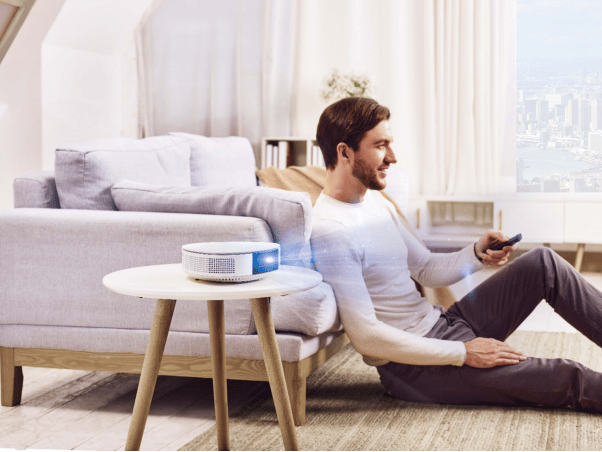 I believe smart appliances are the most helpful when it comes to people's living spaces. Smart projectors would be the most helpful to people who want to upgrade their TVs into real home theatre.