EPSON HC2100
is one of the most popular projector model in 2020, it provides up to 2500 lumens of color brightness, full 3D projection, native resolution of 1920 × 1080 pixels (1080p), two HDMI ports for multiple high-definition AV devices, including MHL support. In addion,
EPSON HC2100
also can be connected to o Bluetooth audio devices, such as speakers and headphones, or 3D glasses. How does EPSON HC2100 connect to Bluetooth device?
To output audio from a Bluetooth device, you must connect your video source to the projector's
HDMI 1/MHL or HDMI2 ports,
or use the
Screen
Mirroring
feature. Make sure the Audio Out Device setting in the Settings menu is set to
Projector
.
1. Turn on the projector.
2. Press the
Menu
button.
3. Select the
Settings
menu and press Enter.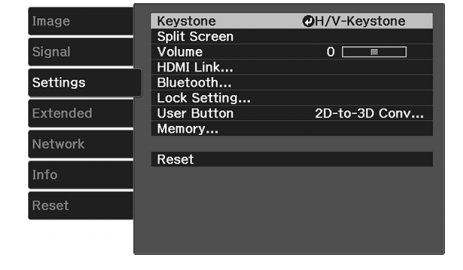 4. Select the Bluetooth setting and press Enter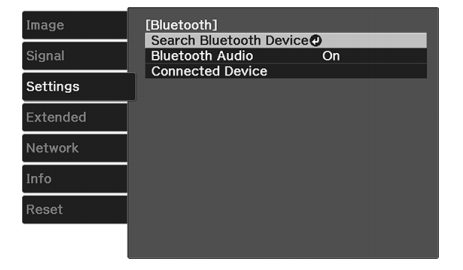 ​
5. Set the Bluetooth Audio setting to On.
6. Make sure the
Bluetooth
audio device you want to connect to is in pairing or discovery mode (see your Bluetooth audio device manual for details).
7. Select
Search Bluetooth Device
and press
Enter
to display a list of available devices.
8. Select the device you want to connect to and press
Enter
.
9. Press the
Esc
button to return to the previous screen or the Menu button to exit the menu. The next time you turn on the projector, the last connected device is automatically connected. To change the connected device, repeat these steps.