It is expected that the prices of LCD TV panels of all major sizes will likely remain at the same level in December in January, while 65-inch and 75-inch panels may slightly increase, according to CINNO Research.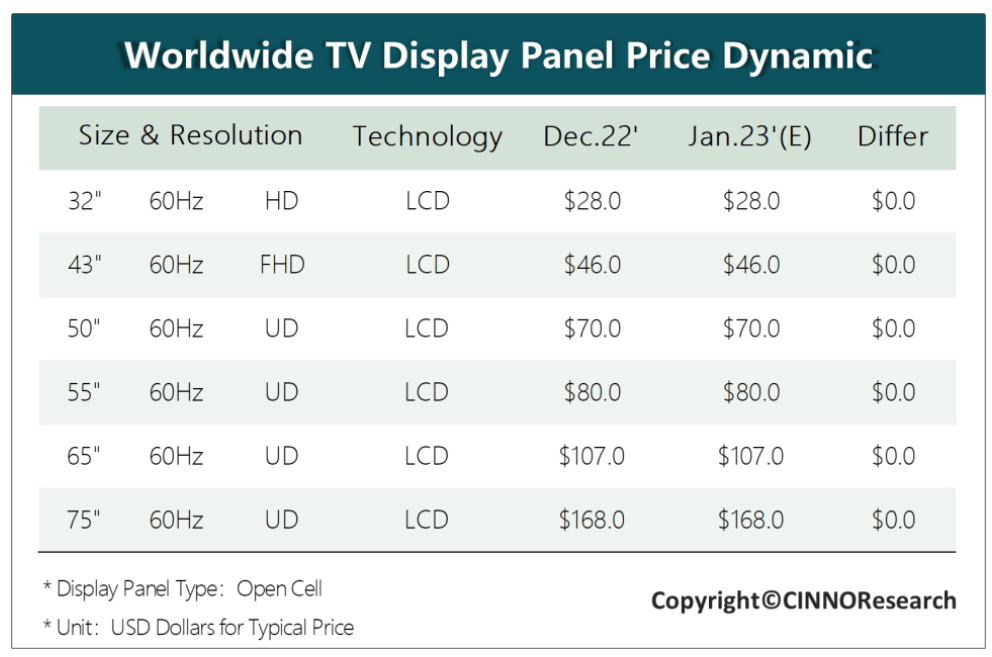 The price game between the supply and demand sides of LCD TV panels is still going on, and the price that panel makers expect will bottom out and rise quickly, that is, the V-shaped trend has not yet come. In order to avoid an L-shaped trend of low prices and long-term sideways in 2023, panel makers will at least control the utilization rate at around 70% and continue until Q3 this year.
On the other hand, because first-tier brands are not optimistic about consumption expectations in 2023. It is expected that LCD TV panel prices will remain sideways in January and even the entire first quarter. If second- and third-tier brands generally accept the price increase results, large-size prices may be the first to rise slightly.