For projectors, many products such as micro-projection & laser TV have also joined the projector market in the past few years. As for the biggest difference between micro-projection and traditional lamp projectors:
Micro-projection:
LED projection, built-in operating system, are basically deeply customized Android, the advantages are integrated and box function, small size, low calorific value, easy to carry, the disadvantages are concentrated in low resolution, poor color and low brightness, phase Much worse than traditional projectors.
Epson Home Cinema 1060
【Unpacking & Details】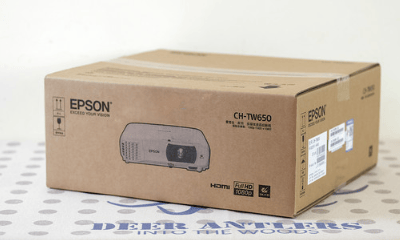 ​
Epson Home Cinema 1060 was packed in kraft paper double box, and the outermost transport protection box was directly removed during shooting. In the lower right corner of the box, mark the supported resolution 1080p & use the 3LCD projection scheme.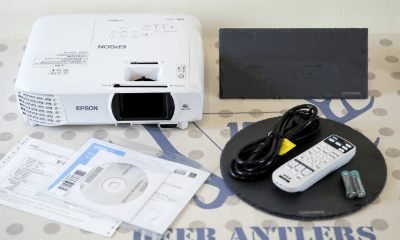 Epson Home Cinema 1060​
LCD

Size: 0.61 inches (D10)
Actual resolution: 1080P
Aspect ratio: 16: 9
Refresh rate: 192Hz-240Hz
Projection lens

Type: manual optical zoom / manual focus
F-value: 1.58-1.70
Focus: 18.2mm-29.2mm
Zoom ratio: 1-1.2
Lens cap: AV mute slider
light bulb

Type: 210W UHE
Lifespan: 4500 hours (brightness control: standard mode), 7500 hours (brightness control: ECO mode)
Screen size (projection distance): 30-300 inches [0.67-6.86 meters] (Zoom: Wide)
Brightness: white brightness 3100 lumens, color brightness 3100 lumens
Contrast ratio: 15000: 1
Display technology: 3LCD
Above the lens are: lens cover switch lever, optical focus ring, optical zoom ring (T/ W), horizontal keystone correction lever. The equipped focusing ring and zoom ring can be used to manually adjust the picture according to the projection distance. Compared with the micro-projector the autofocus is much more flexible. Sometimes autofocus is convenient and fast without manual focus, but there is also a problem with the lack of autofocus. If the ceiling is installed, the later adjustment may be more troublesome.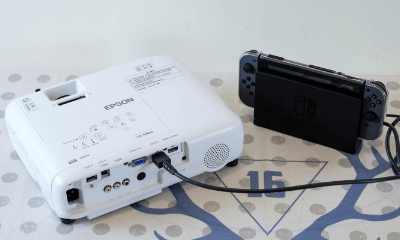 The horizontal trapezoid correction lever can achieve a horizontal adjustment of ± 30 °, so that the projector does not need to be placed in the center, and can be placed on the left and right sides. The lens adopts a concave design, which can reduce the dust suspended in the air from entering the lens, but close the lens cover when not in use. If the lens is exposed for a long time, the dust will easily adhere to the coating of the lens. Damage to the lens coating. When used in the family, be careful not to let children look at the lens out of curiosity, because the brightness of the lens is very high when it is used, and it is easy to damage the retina of the eye.