If you have bought an Apple TV 4K streaming box, you can get the best video watching experience by adjusting its video settings, such as format, frame rate matching, or testing your HDMI connection for any problems. Here is how to do that.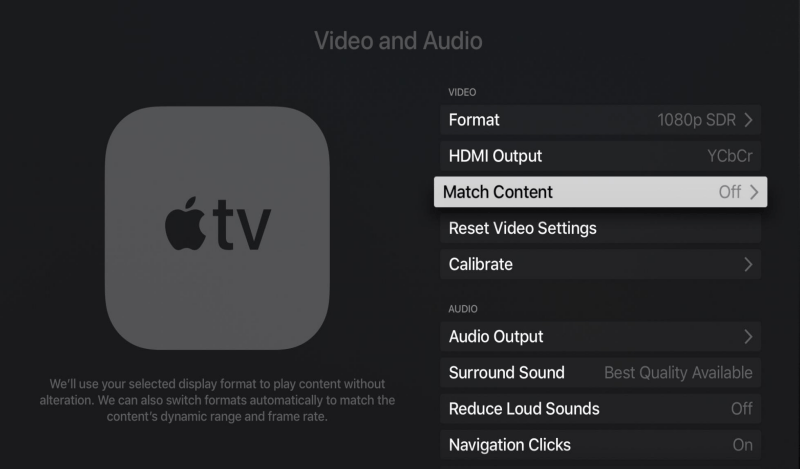 1. First, open
Settings
on Apple TV.
2. Then, go to
Video and Audio
.
3. Now you can do any of the following to set the video to the best situation as you like.
Set the video output format:
Select
Format
, then choose the resolution, frame rate, and dynamic range settings for video playback.
Turn on dynamic range matching:
Apple TV can automatically switch the dynamic range setting during playback to match the dynamic range of the video content. Select
Match Content
, then turn on
Match Dynamic Range
.
Check your HDMI connection:
Apple TV can run a test to see if there are any problems with your HDMI connection. Select Check HDMI Connection then follows the onscreen instructions.
Recalibrate your display:
If you're having display issues, you can select
Reset Video Settings
to recalibrate your TV display.