You can install the Nebula Connect app on your mobile phone from the App Store or Google Play Store to better control the projector. Once you are connected, you can use the Nebula Connect app in two various modes. One is the mouse mode, which is used for controlling the mobile version of the app such as the Netflix app, and the other is the controller mode.
To connect the Nebula Connect app on your phone to your Nebula projector, please follow these steps.
1. Install the Nebula Connect app from the App Store or Google Play Store on your phone.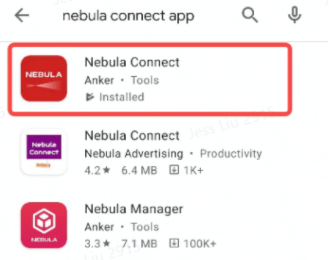 2. Turn on Bluetooth on your phone. If you own an Android mobile phone and a Nebula Capsule II, make sure that your phone and Capsule II are under the same WiFi network.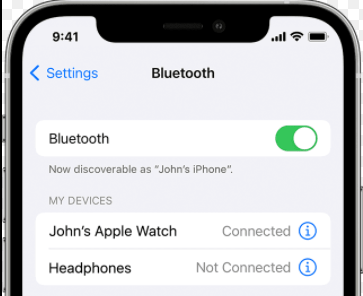 3. Choose the device you own to connect.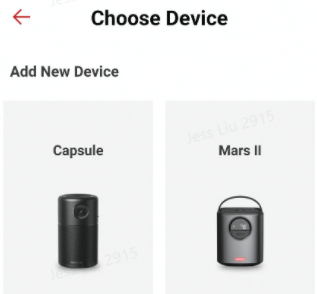 4. Once they are connected successfully, you can control the projector with the Nebula Connect app.
Now you have downloaded and connected the Nebula Connect APP with your Anker Nebula projector. You can also shut down the projector by pressing and holding the power button in the upper left corner of the Nebula Connect app home page.