The Kodi Media Center is an application that allows you to turn your Android or Amazon Fire TV Stick into the best set-top box money can buy. Kodi Media Center was originally developed by Steve Trezor and has since been continually updated and improved. In essence, it is a free software program that allows you to watch as much media from around the world as you like for free.
Installing Kodi on your Firestick not only gives you access to unlimited content but also lets you stream in high definition 1080p. It's hard to beat this package for free!
However, it isn't as simple to set up on every platform. Look no further if you're trying to figure out how to get Kodi set up on an Amazon Fire TV. In contrast to the ease of installing Kodi on a laptop, it is more difficult to do it on a streaming device. The app's design is tailored specifically for TV use, so that's a little ironic. Kodi on a Fire TV Cube or Stick is simpler to set up than you may expect. Assuming you're a fast typist, you can complete the whole procedure in around 5 minutes if you don't have to root your device.
How to get Kodi to run on a Firestick
You'll first need to install the "Downloader" software on your phone. Using this app, you may access the official Kodi website and download the software directly to your Firestick.
1. Find "Downloader" on your Firestick's homepage by clicking the "Find" and "Search" buttons.
2. When the Downloader app shows in the search results, click Get to install it.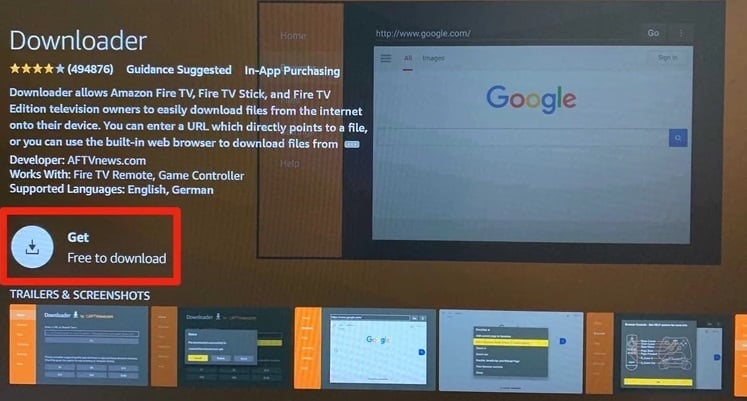 Installing kodi on firestick​
Installing Kodi will follow.
3. When the Downloader program asks for access to your media files, choose Allow.
4. Search for "
https://www.kodi.tv/download
" using the "Enter a URL" or Search Term field by selecting the "Home" option in the left sidebar.

5. When the Kodi page appears, scroll down and pick the Android option (note that all Fire TV devices run using Android).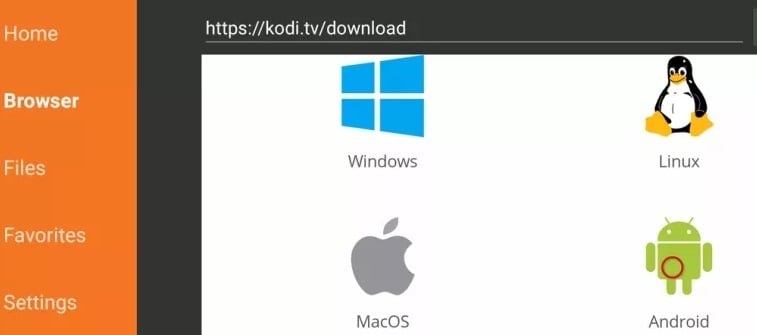 6. Select ARMV7A from the resulting menu on the next screen (32BIT). On Firesticks, you should use this version of Kodi.
7. It will attempt to download, but you'll be informed that your Firestick's security settings are blocking it. To make changes, go to the Settings menu and choose Edit.
8. From the above step, you will be directed to access your Firestick's Developer Options on your Firestick. Here, ADB Debugging and Install unknown programs should both be enabled.
There is no risk in downloading Kodi via the official website since it is a real program. On the other hand, enabling these features puts your Firestick and internet connection at risk. Consider restoring the settings after you stop using Kodi, and be cautious about the programs you download.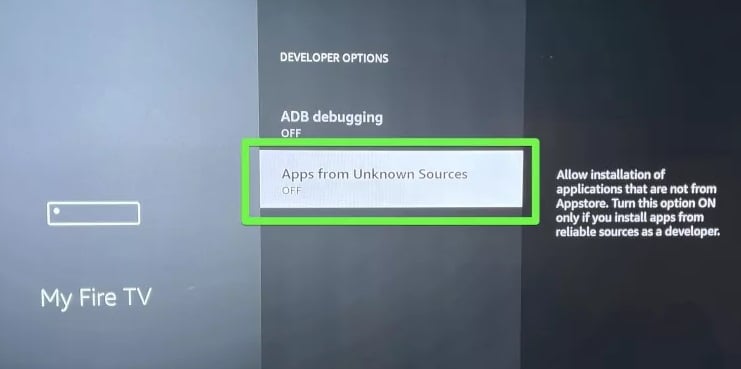 9. To re-download Kodi, just return to the Downloader app and hit back on your remote a few times. Click Install when prompted to install Kodi.
On the home screen of your Firestick, you may now open Kodi like any other software. You'll find it under the Recently Used Apps section or on the page with all of your applications.
When you start Kodi for the first time, you'll see nothing.
All of your movies and music will have to be imported into Kodi once you open it up. However, unlike other Fire TV devices, a USB flash drive cannot be used to load material onto a Firestick. Emby, a remote media server add-on, may be used to wirelessly load your files.