Many people want to install Kodi on Roku box, so is Kodi available on Roku? To be honest, the answer is no. Roku is a platform that uses a custom Linux operating system, which means there is no way to jailbreak Roku, or more precisely, you can't install Kodi directly on Roku.
Even the official Roku store doesn't have Kodi in its library database. Kodi is one of the most popular streaming platforms, but it's not available on Roku.
Although the answer is probably no, there are other ways to use Kodi on Roku. There are alternatives, for example:
Screen mirroring.
Screen projection.
You can use the Play On Roku feature available On the Roku mobile app.
Use the Roku Media Player application to play content from your local network or USB.
What is Roku Streaming Stick/Box?

​

Roku is a digital media player set-top box for streaming content directly to your TV. They are very easy to use and user-friendly. All you need is a Roku streaming stick and a TV with an always-on Internet connection. Roku is considered one of the biggest alternatives to fire sticks. Roku can be used as a set-top box, Roku stick, Roku delivery, and can turn your TV into a smart TV. In addition to these Rokus, Premiere can also be used for streaming 4K video, while the Roku Pulse is used for streaming and recording 4K video.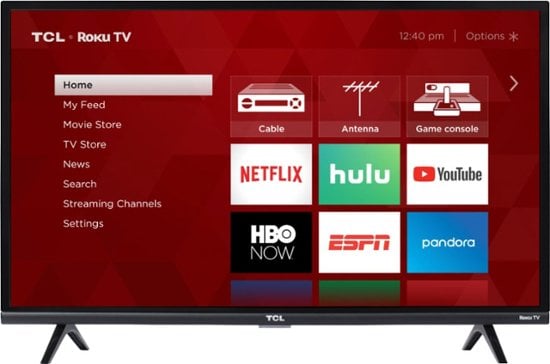 Roku offers some of the best TV channels and a variety of other content on the market today. In addition to some popular TV channels, you can stream Netflix, Amazon Prime Video, Hulu, THE WWE Network, Google Play music and movies, Pandora, Youtube, and more with Roku. You can play nearly 4,500 channels on Roku, the highest number I know of. You can find almost any channel on Roku, regardless of genre or region.