This guide will show you how to factory reset your TCL Roku TV. Factory reset is restored to factory defaults, such as the start screen, standby mode, operation shortcuts, timer reminders and other functions are restored, and the saved parameter settings are cleared.
1. Press the
Home
button on your TCL remote control to launch the home screen.
2. Select
Settings
then go to
System
.
3. Scroll to choose
Advanced system settings
.
4. Select
Factory reset
and then
Factory reset everything
.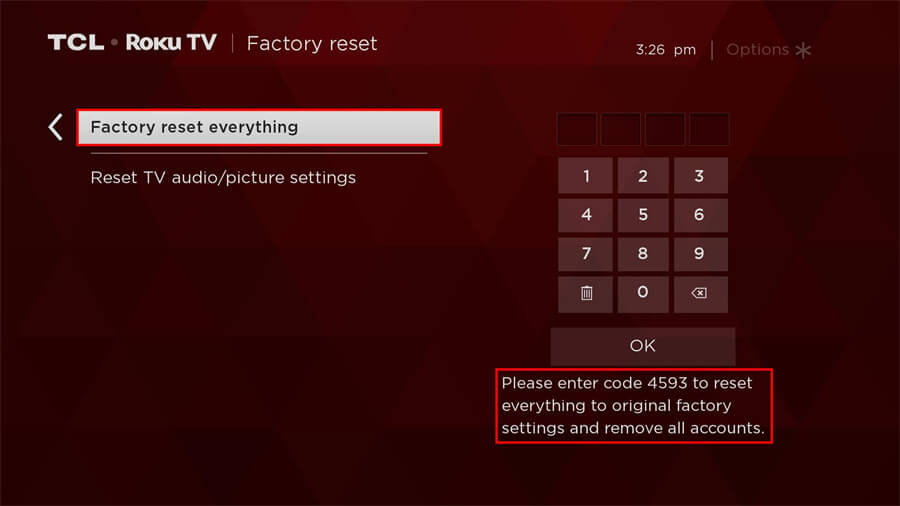 5. Enter the
code
on the screen then press
OK
to process the factory reset.