Apple TV 4K 2nd generation has eARC, which streams full-resolution audio from an eARC-enabled TV or any HDMI device to Apple TV. It includes 3D surround sound formats like Dolby Atmos. For example, when you use your Apple TV 4K to set up your
HomePod speakers
to play home theater sound, you can use them to play audio from a game console connected to your TV via an HDMI cable. Here is the guide.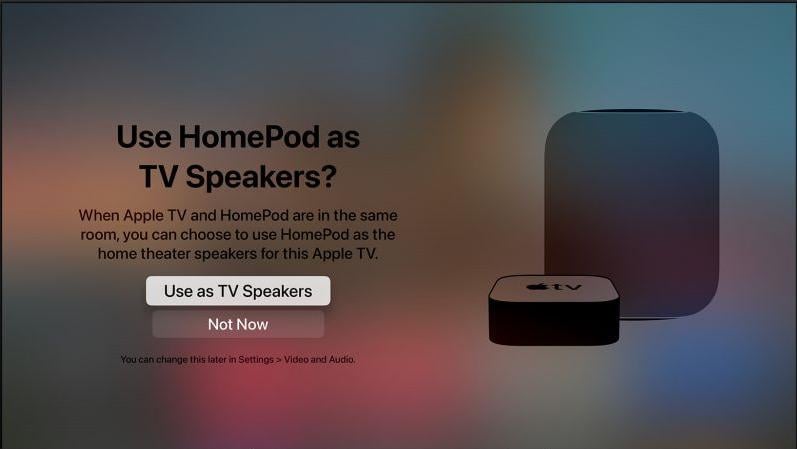 1. Connect one end of an eARC-compatible HDMI cable to the HDMI port on the Apple TV 4K, then connect the other end to the HDMI port labeled eARC on the TV.
2. Turn on the TV and make sure its HDMI-CEC setting is enabled.
3. Make sure HDMI-CEC is turned on.
4. Open Settings on Apple TV 4K.
5. Configure HomePod (or a HomePod stereo pair) as the default audio output for Apple TV.
6. In Settings on Apple TV, go to
Video & Audio > Audio Output > Audio Return Channel (Beta)
, then select Play TV Audio to turn on eARC.
7. On your TV, select the HDMI input for the device you want to route audio from (such as a game console or DVD player).
8. Audio from the selected device is routed through the Apple TV to the HomePod speakers.
You may need to check with your TV manufacturer to see if additional settings are required to enable eARC for audio output. That's all for how to set up HDMI enhanced audio return channel on Apple TV 4K, the 2nd generation. Welcome to discuss below.