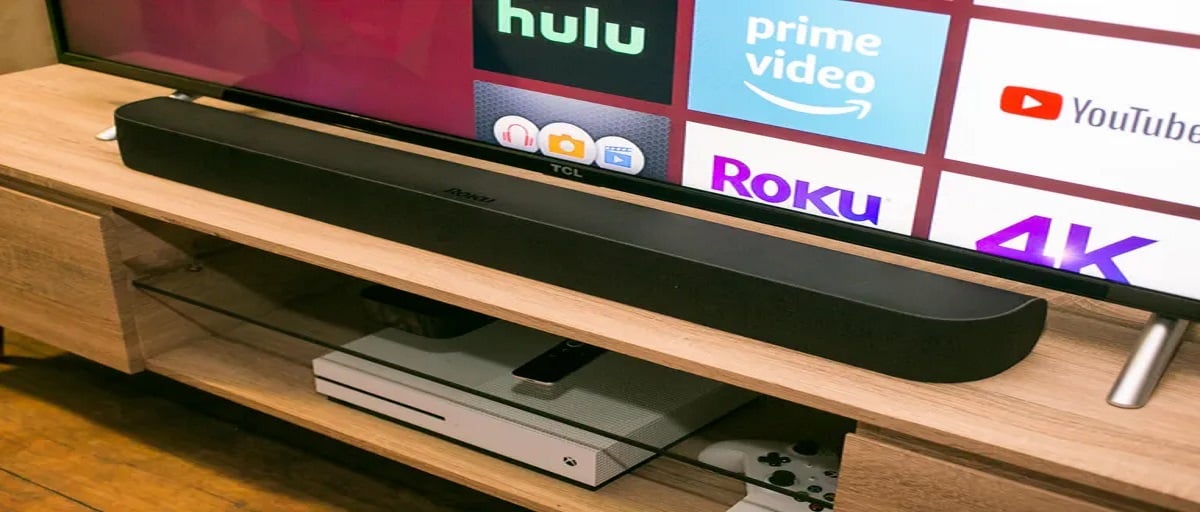 Are you thinking of hooking up your Vizio soundbar to your Roku TV? But you're stumped.
If that's the case, you've arrived at the right spot. There are several options here, each with its advantages and disadvantages. Read on to learn more if you're trying to figure out which configuration is ideal for you...
How Do I Connect A Vizio Soundbar To Roku TV?

​

If you want to connect your Vizio Soundbar to your Roku TV, there are three ways. They are as follows:
Option 1: Through HDMI-ARC/eARC Interface

​

HDMI ARC is the greatest way to get the highest sound quality from your devices. You may use HDMI ARC the same way that you would use a regular HDMI connection. The only difference is that it can also send audio signals. This enables you to connect your soundbar to your smart TV and play audio.

Setup couldn't be simpler. Plugging in an HDMI cable is all that is required.

Note: Get an HDMI 2.0 cable for greater quality and bandwidth.

Certain Vizio soundbars don't have an HDMI ARC port, so keep that in mind. Check out the other alternatives below if yours doesn't have one.

An overview of the HDMI ARC/eARC connection is provided below:

1. Power up the Roku TV first.

Using the TV remote, press the POWER button one time. Finally, the TV screen will light up and show the website.

2. Turn on the Vizio Soundbar in step two.

First and foremost, make sure it's connected to a power source. To turn the gadget on-again, hit the POWER button once on the device. Find the circle with a slash symbol on one of its sides. You should notice how brightly its LEDs shine. There may even be a melody playing on some models.

3. Get an HDMI cable that works.

The term "HDMI ARC cable" is an urban legend. As a result, avoid making an effort to locate something similar. All you need is a standard HDMI cable to get the job done.

4. Using the HDMI cable, connect one end of the cable to the Vizio soundbar.

Your Vizio soundbar should include an HDMI ARC/eARC connector on the rear. "HDMI ARC" frequently appears on it. In addition, the port is surrounded by a green perimeter. As a result, finding it shouldn't be an issue.

5. Plug the Roku TV into the opposite end of the cable.

Your Roku TV should have an HDMI ARC/eARC connector. HDMI ARC (Audio Out)" is the most common label. The "Audio Out" indication should be noted. Using an "input" port for the cable would cause your connection to fail.

6. Change the Roku TV's audio output

Depending on the model of your television, the exact steps may differ. However, here's the standard procedure for doing this:

MENU may be accessed by pressing the MENU button on the remote control. Select HDMI ARC/eARC in Settings>Audio>Audio Select HDMI ARC/eARC in Settings>Audio>Audio Output.

7. Vizio audio bar input source must be changed in step seven.

For a few seconds, press and hold the device's INPUT button. In other words, up until the LED lights began to flash. Just search for a box-with-a-line icon.

By doing so, you enable "Auto Input Search" on your device.

On the soundbar remote, you may also hit "INPUT" to pick the suitable input source.

After that, you may use your Roku TV to watch whatever you choose.

Congratulations if you can hear the sound from your Vizio soundbar. HDMI ARC/eARC has been successfully used to link your devices.
Option 2: Through Optical Cable

​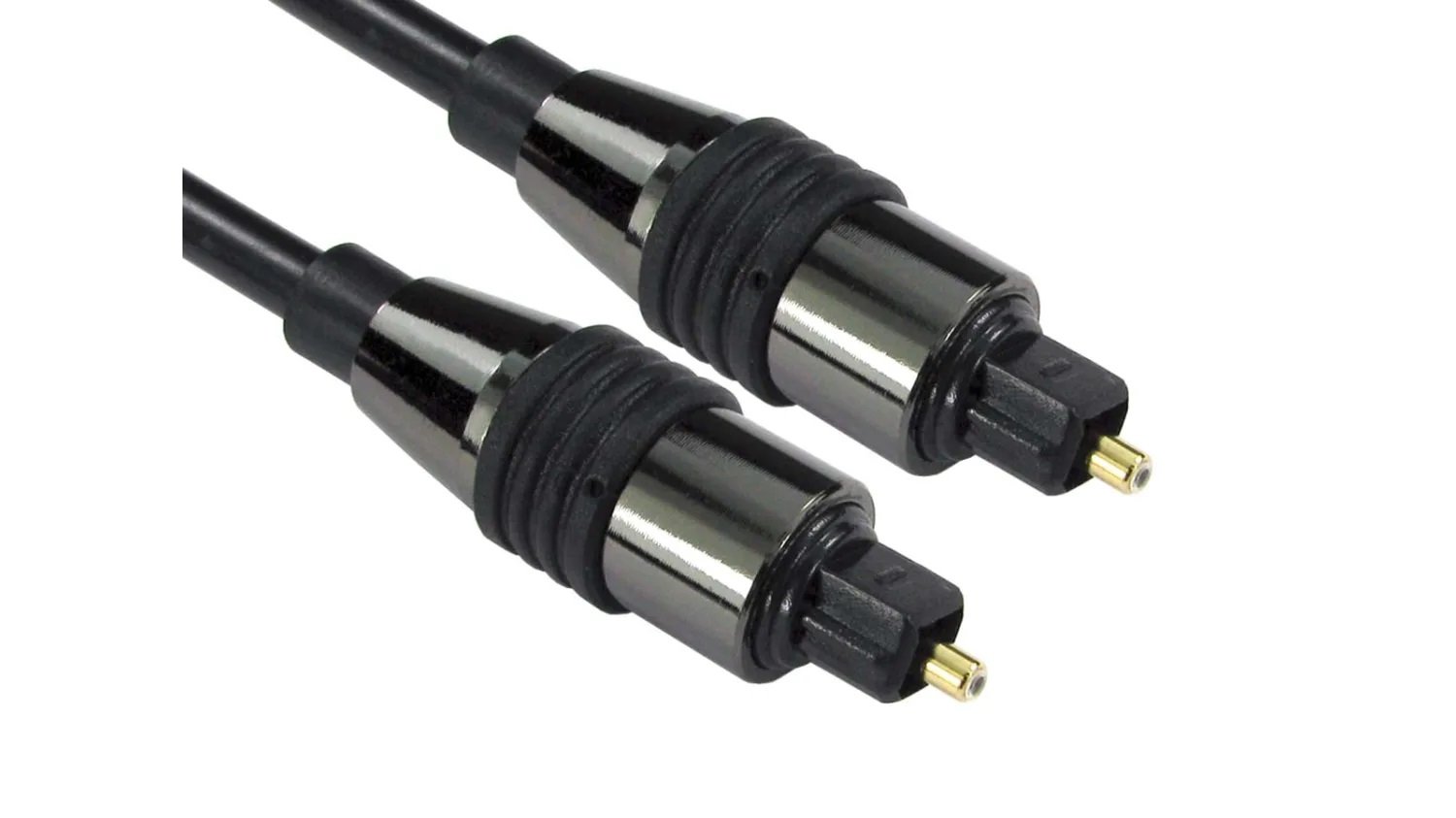 If your Vizio soundbar does not have an HDMI ARC/eARC connector, you may attempt this connection.
Before HDMIs, people had to utilise optical cables to connect their gadgets.
As a side note, this connection is sometimes referred to as a TOSLINK or SPDIF.
The HDMI connection has the same effect. The soundbar on your smart TV may be connected to the optical connection for audio output. Dolby Atmos and other high-resolution audio formats aren't supported.
As a result, optical cable connections are limited to frequent movies or video game streaming. Optical cable connections: a brief overview
1. Start by making sure all of your equipment is turned on.
Check to see whether your Roku TV screen is showing the homepage. And that the LEDs on your Vizio soundbar are on.
Turn your gadgets on first if they aren't already.2.
2. Connect the other end of the optical cable to the Vizio soundbar in this step.
Your soundbar's optical cable port may be found on the back of the device. Look for a port with a square perimeter and an uneven form. It's either on the left or right side of the port panel, depending on the type of your soundbar.
3. Next, attach the other end to the Roku TV through the HDMI cable.
The optical cable port may be found on the TV's rear panel. Ports labelled "Digital Audio Out (Optical)" or anything similar are what you're looking for.
Once again, pay attention to the "Audio out" marking on the back of the device.
4. Adjust the Roku TV's audio output.
You'll need to utilise your TV remote to do this.
Go to the settings menu by pressing MENU. The option to use optical audio is found under Audio>Audio Settings.
If "Optical" isn't an option, what should you do? "TOSLINK" is the default, although you may also use "SPDIF."
Press the "INPUT" button on the soundbar remote. Afterwards, choose "optical."
In addition, you may press and hold the soundbar's INPUT button. Allow it to identify the optical connection between your Roku TV and your TV.
Try playing some music on your television now.
There are noises coming out of your soundbar if you can hear them
Once you've done that, your devices should be linked via optical connection.
If it doesn't work, try reattaching the fibre optic wire. Then repeat the procedure outlined above. There might be an issue if it continues. Change the cable if necessary.
Option 3: Using Bluetooth

​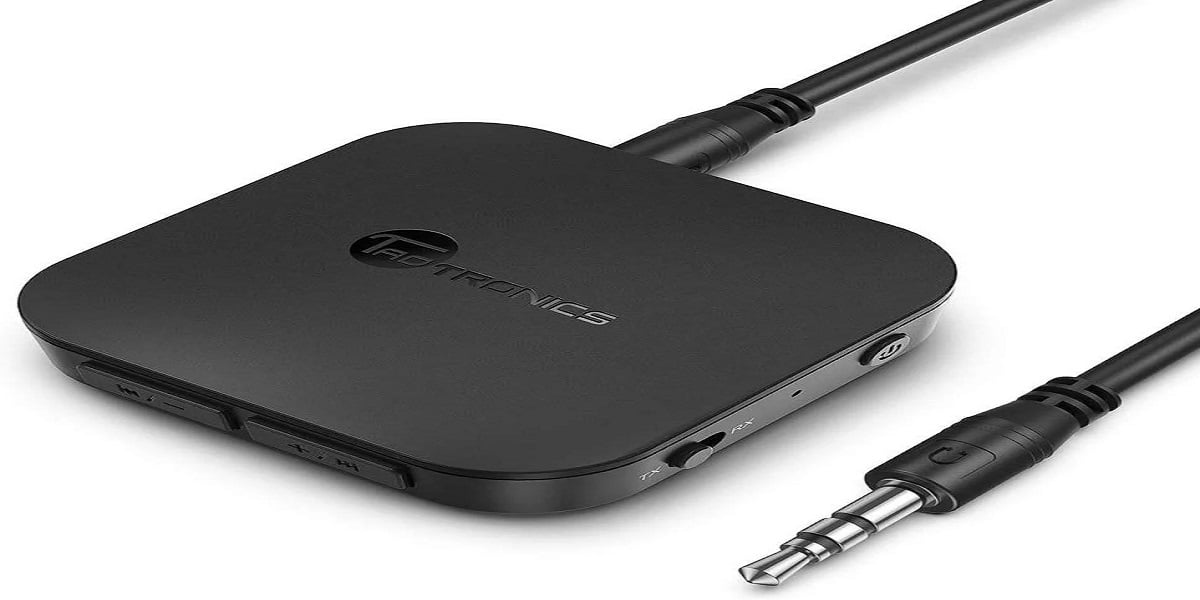 Bluetooth connectivity is available on most Vizio soundbars and Roku TVs currently on the market.
Connecting your gadgets wirelessly and remotely is made possible thanks to Bluetooth technology. As a result, a large number of people will find it simple to use.
You won't have to be concerned about cable clutter or troubles with cable connection anymore with this solution in place.
Note: However, a Bluetooth-enabled Roku TV is only able to connect to other Roku products.
You may use the following instructions if you wish to connect a Roku TV and a Vizio soundbar.
Third-party devices are required. Roku's mobile app or a Bluetooth receiver are required.
A brief overview of Bluetooth:
1. Ensure that the Bluetooth receiver is powered up in the first step!
Battery-powered devices need to be completely charged before using them. The same holds true if it has to be linked to an electrical source.
2. Plug in the Bluetooth receiver to the Roku TV in step two..
To use, connect it to the audio input of your choice through the aux or rca cable ports. Check to see whether it says "Audio Out" on the back.
3. Turn on your Vizio soundbar's Bluetooth
A simple BLUETOOTH symbol may be seen on most devices.
4. Using the Bluetooth receiver, connect the Vizio soundbar to the soundbar.
Depending on the kind of equipment you have, the procedure of connecting to it is different. Refer to the product handbook if you have one.
5. Change the audio output on the Roku TV.
Take a look at the TV's options. Then, go to Audio>Audio Output>Bluetooth and choose the Bluetooth option.
Last edited: