If you need to update your Sony TV, follow the steps below.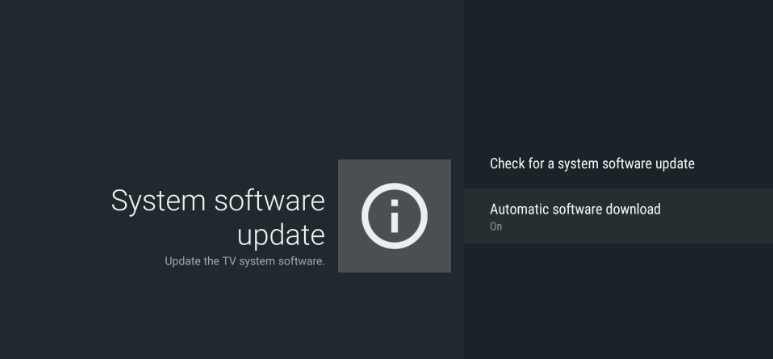 1. After downloading the update file and having the USB device ready, install it on the TV. This process may take up to 10 minutes, and your TV will turn off and then turn itself back on during the installation process. Click
Sony Firmware
to download the updated file.
2. On the TV remote, press and hold the Power button for at least 3 seconds, then select Restart.
3. Make sure no other USB devices are plugged into your TV.
4. Insert the USB flash drive containing the extracted files into the TV's USB port. If your TV has more than one USB port, any USB slot can be used.
5. Once the USB flash drive is detected, a series of different messages will be displayed on the TV. Follow the on-screen instructions. If the message does not appear automatically, use the remote to turn the TV off and then on.
6. The update process will begin, the POWER light on the TV will start blinking white, and the update progress screen will appear on the TV.
7. After a few minutes, the TV will turn off, then turn back on to complete the update.
8. During the software installation process, please note:
Do not remove the USB device
don't turn off the tv
Do not disconnect the TV from the mains
After the update is complete, the TV will automatically restart.
Carefully remove the USB device from the USB slot.