It is awesome to enjoy audiovisual experience with large screen TVs. It is also more convenient when you open to many newtabs or windows on large screen. Thus, If you want to cast or mirror your game or works or any other content on your laptop to a larger screen TV, there are ways to use large screen TV as monitor.

1. Grab a HDMI cable
HDMI cables are affordable and the best way to connect a graphics card or laptop to your tele with minimal fuss. Modern HDTVs usually include four HDMI ports too, so you won't have to unplug your other devices to make room.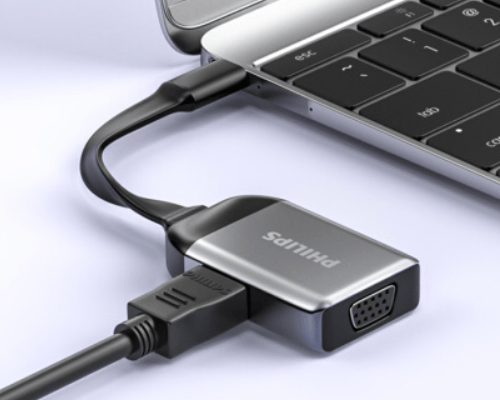 ​

2. You may need an adapter
If your laptop doesn't support HDMI port, you will need an adapter which is cheap and easy to buy on eshops or stores.

3. Select the right source on the TV
After connecting your laptop, check the TV remote for the 'source' or 'input' button. You may need to cycle through the inputs available until you reach 'PC'.

4. Configure your PC
If the picture doesn't look quite right, you may need to pop into the display settings on your computer or laptop to ensure that you've selected the right resolution, aspect ratio or frame rate for your display.

5. Gamers beware input lag
Most TVs only support a 60hz refresh rate which means these TVs aren't really suited for high refresh gaming.

If you want to learn about how to mirror mobile phones to TVs, you can
click here
.