You can search and view photos or play videos and songs with the Media Player app on LG TV, and here is the guide on how to use the Media Play app on LG TV.
1. Press the HOME button on the remote control and navigate to the app collection.
2. Run the Media Player app.
3. Select a device to use from the device list.
4. Select the content to play.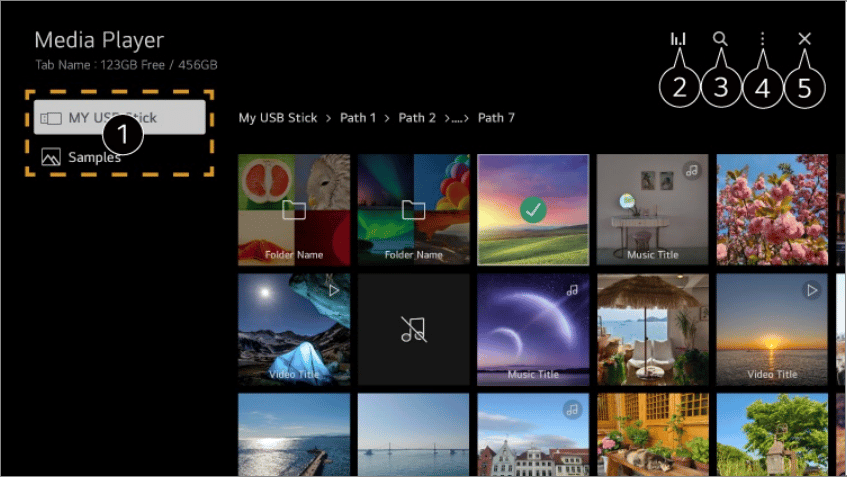 Here, you can play content on the LG TV, or you can select content from an external device. But not that you cannot delete files that are shared from other devices, and some certain content may not be displayed on the list if the number of all content exceeds 40,000.