By connecting a live TV source, you can watch live channels on your Amazon TV. For example, digital antennas, cable or satellite receivers, for example, can provide the latest live channels.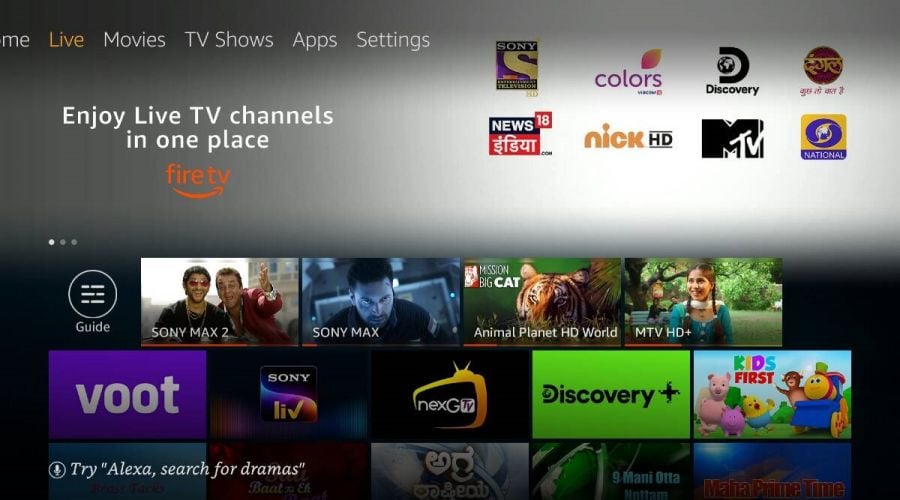 Connect Amazon Fire TV to Live TV Source​
If you connect to a live TV source, follow the steps below to set up your Amazon Fire TV.
1. Connect a supported live TV source to your TV's cable input using a coaxial cable.
2. Scan for channels. Go to Settings on your Fire TV Smart TV, select Live TV, and then select Channel Scan.
3. Connect the live TV source.
Install Live TV APP on Amazon Fire TV​
In addition to connecting to live TV sources, many live streaming apps support watching live channels on your TV. You just need to download the live TV application.
1. Search live app in
TV APP Download
.
2. Download and install it on your TV.
3. Open the live app and then watch your favorite live channels.
This is the way to watch live channels on TV. Note that these live apps are not compatible on all TV devices. If they are not compatible, please change to other apps.
Read
How to Download Apps on Amazon Fire TV
to get more useful methods.