1. Make sure that your Epson Projector and your Mac/PC are connected to the same WIFI.
2. Log into your Netflix account on your Mac/PC with Chrome.
3. Click on the "Customize and Control" button in the upper right corner of the browser.

4. Click "Cast"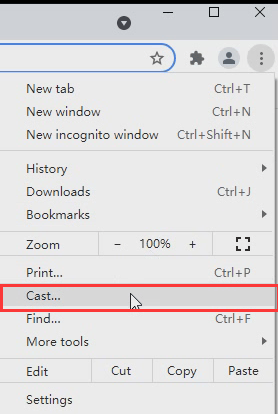 5. And select your Epson projector. Then you're free to enjoy your Netflix!