Huawei Band B6 was officially released today. This wristband with Bluetooth headset function on the wrist is equipped with a 1.53-inch flexible screen, 326ppi display, Kirin A1 chip and the industry's new Bluetooth 5.2 protocol, which supports heart rate, sleep, The four scientific health management functions of stress and blood oxygen saturation and women's menstrual cycle management.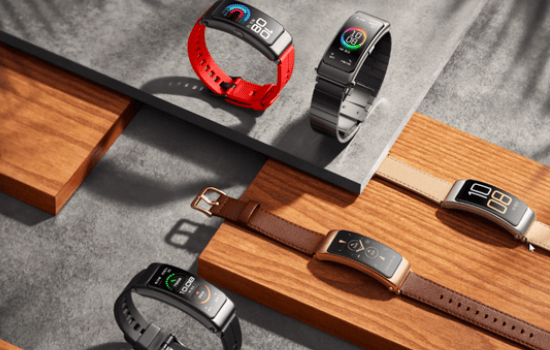 Bracelet + earphone functions
Different from other bracelet products, Huawei B-series bracelets have both a bracelet and a Bluetooth headset. They have been continuously upgraded since 2014. Therefore, when defining this series of products, it is difficult for you to use a simple vocabulary to describe it. To be more precise, it belongs to the product series launched for market segments and specific user groups.
The cross-border combination of bracelet + headset is the biggest highlight or selling point of Huawei's B-series bracelets. Spending a price to get the services provided by both the bracelet and the Bluetooth headset at the same time, it sounds like a profit. But whether it can meet psychological expectations in actual use, many people may doubt it.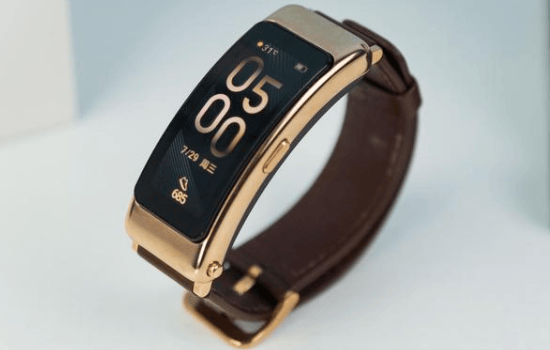 Outlook Design
Compared with the Huawei Band B5 in my hand, a very obvious improvement of the Huawei Band B6 is that the screen is replaced with a 3D curved flexible screen. There is no other Huawei wearable device that adopts a similar solution.
The benefits of changing the screen form are many. The most intuitive part is that the connection between the main body of the fuselage and the wristband is more natural, so you will find that this generation of products is more integrated, and the visual effect is obviously better.
Relative to the visual effect, its improvement in the screen display and control experience is more real.
The screen size of Huawei Band B6 has reached 1.53 inches
. As a wristband product, it is not an exaggeration to describe it as a
'giant screen'
.
After the screen size is enlarged, it means that you can get enough information at the same time. Once you change the display interface of the wristband product comparison, many health data that can only be displayed in numbers can be displayed in the form of intuitive charts.
In addition, the convenience of sliding operations on the large screen is naturally higher. The characteristics of the
curved screen
mean that it is inevitable that reflections will affect the clarity of the top information display when used outdoors, but because its
maximum screen brightness can reach 1000nit
, you don't have to worry about the clarity of the main display area.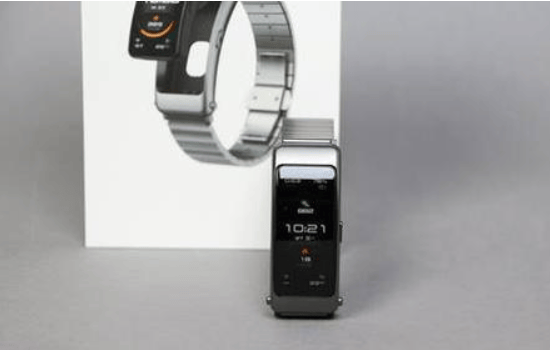 Bluetooth headset function
Compared with conventional Bluetooth headsets, the advantages of Huawei Band B6 are mainly reflected in two aspects. One is that it is easy to store, and it can be worn directly on the wrist when it is not used as a headset. It can also avoid the easy loss of Bluetooth headsets. Another aspect is call related. The characteristics of the bracelet itself determine that you can receive call reminders as soon as possible, and will not miss some important calls. This is obviously attractive to business users.
Moreover, the existence of the independent display screen makes this product no longer just as a passive receiver. After importing mobile phone contacts to the bracelet through the app, you can complete the outgoing operation without taking out the mobile phone. The convenience brought by it is real. I'm here.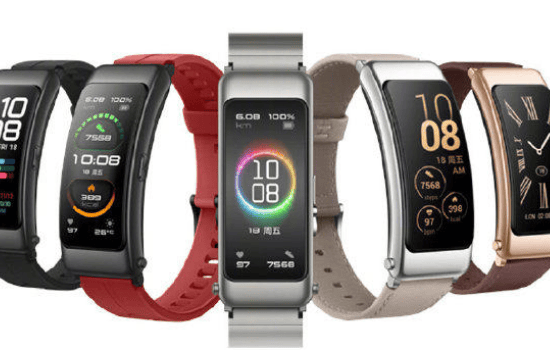 Call quality improved
It is worth mentioning that Huawei has also made improvements in this generation of products in terms of call quality. Huawei Band B6 supports the Bluetooth 5.2 protocol, and is equipped with its own Kirin A1 chip. With a dual microphone noise reduction solution, its connection stability, call clarity and anti-interference ability have been greatly improved.
Powerful health monitoring capabilities
The health monitoring capabilities that Huawei smart wearable devices have always been good at are also well reflected on the Huawei Band B6. Like the previous generation, Huawei Band B6 also supports six modes: outdoor running, indoor running, outdoor walking, indoor walking, outdoor cycling, indoor cycling, and free training. It also supports elliptical machines and rowing machines (subsequent OTA upgrade support). The basic daily exercise types we often use are covered, but the bracelet itself does not support GPS, so it needs to be used with a mobile phone.
It may be due to product positioning. It seems that the sports function has not been emphasized by Huawei's B series bracelets. Relatively speaking, they put more energy on the product's health monitoring capabilities. This time, the Huawei Band B6 is mainly upgraded in terms of health management, and better integrates the scientific monitoring functions of the four health elements of heart rate, sleep, stress, and blood oxygen. At the same time, Huawei has also brought to this product the female menstrual cycle management function that has previously appeared on Huawei Watch GT2.
Heart rate monitoring
In terms of heart rate monitoring, it uses Huawei's self-developed TruSeen 3.5 heart rate monitoring technology, which can achieve 24-hour resting heart rate monitoring. It is worth mentioning that the Huawei bracelet B6 has also joined the health research of the 301 Hospital, with heart rate arrhythmia detection and atrial fibrillation risk prediction capabilities. For people with a history of atrial fibrillation, this bracelet can indeed provide some help .
Sleep monitor technology
Huawei Band B6 is equipped with HUAWEI TruSleep 2.0 sleep monitor technology, which can determine your sleep state, and can identify 6 types of sleep problems including difficulty falling asleep, light sleep, easy waking at night, etc., while giving relevant suggestions And solutions to help you improve the quality of sleep.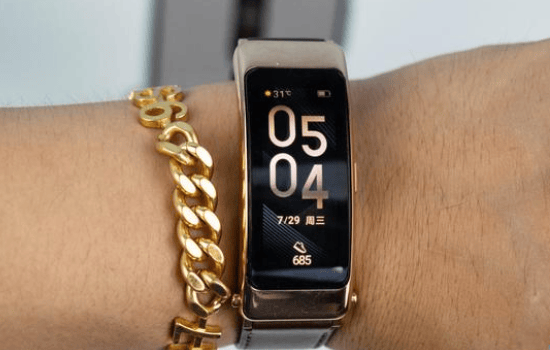 Other health monitoring functions
You can also find some special monitoring functions on Huawei wearable devices, such as blood oxygen saturation monitoring, sleep apnea research, and stress management, on Huawei Band B6.
Design more avant-garde B series bracelet
In my impression, the previous generations of Huawei B series bracelets are relatively stable. When you arrive at the Huawei bracelet B6, you will find that its overall design style has been greatly improved. The Huawei Band B6 has three different versions:
sports, fashionand exclusive models
.
Battery Capacity
The battery capacity of Huawei Band B6 is 120mAh. The official use time in the band mode is about 3 days, and the continuous talk time in headset mode is 8 hours. However, the actual battery life has a lot to do with their respective usage habits. As far as I am concerned, it can last a little
more than 4 days under full power
.
3C fast charging technology
It is worth mentioning that it is also the first Huawei wearable device that uses 3C fast charging technology. It can talk for 4 hours after charging for 10 minutes. This is a significant improvement in the actual user experience.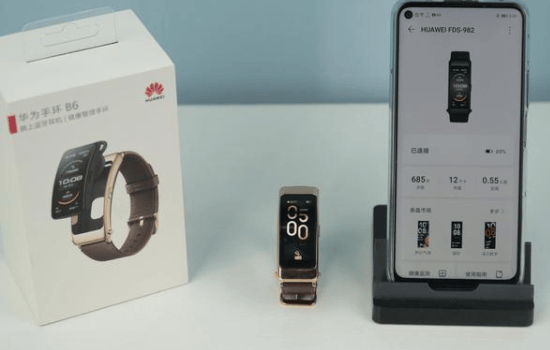 On the whole, as an'atypical' bracelet product, Huawei band B6 has made some visual improvements and upgrades in terms of product structure and functional characteristics. As a band, it is still a good choice .
Last edited: