The product was designed with a lot of thought, with a lot of experience, and a lot of technical innovation for design purposes.
The huawei X65 smart screen is positioned as a advanced product, but it's not an exaggeration in size. It's a standard size of 65 inches. This dimension is to accord with most family actual, because the living room that the room designs a bit smaller now is about 16 square, a bit bigger is about 24 square, normal view distance, 65 inches is appropriate. But it's a mainstream size, and there's a lot of cheap TV at that size, it's not easy to make it advanced. So huawei has put a lot of thought into it. The appearance of high-end products should be differentiated first, and the TV is a screen, how to differentiate? Huawei has chosen to play on borders and thickness.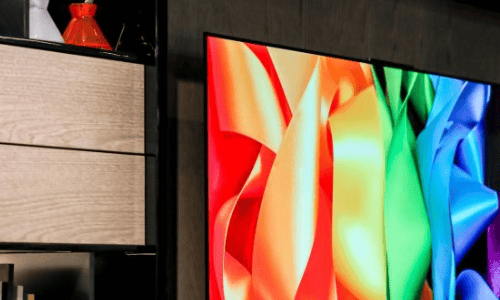 Huawei intelligent screen X65 fuselage, the front with four sides of the full screen design. It USES a 65-inch LG OLED deeply customized screen and an aluminum anode integrated stamped bezel rear housing. Its frame adopted the design that does not roll edge is leveled, can wrap whole piece of screen in an all-round way so, the acme that realizes all around boundless screen takes up proportion effect, compare with traditional 3 sides boundless design to have apparent difference.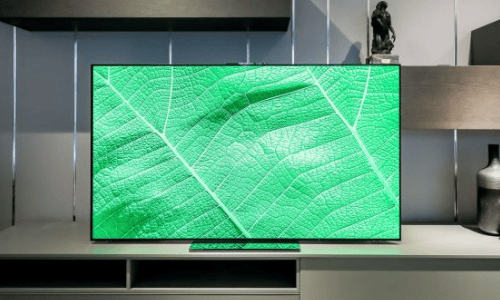 You are in the normal distance view, the border can almost ignore, look and feel is a screen, this and ordinary LCD TV can see the difference at a glance. There's a base below the TV, has the foot, has the liquid crystal TV of next border one contrast, can see which one is more beautiful.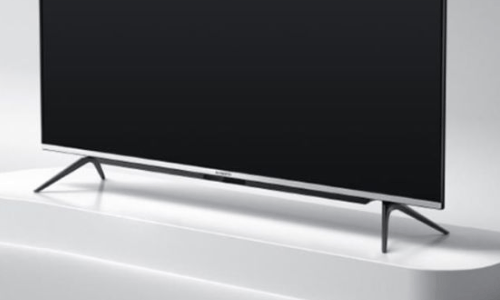 Simple frameless design, technical difficulties, but not too much, because a lot of split design television, also have a very narrow frame, but split design is also a lot of problems. For example, under the television with a host, beauty and technology will be discounted; And the sound box design and screen spacing is large, resulting in the separation of sound, sound field is difficult to design, can not meet the normal positioning requirements of the speaker. TV can have big bump on the back, use to put circuit board, such TV can be very thick, flank looks miserable, and want to hang a wall to be able to occupy a place very much, return as split type design.
As a advanced model, huawei intelligent screen X65 certainly cannot tolerate this kind of design. The back is completely designed as a flat surface and is thin as a whole. The thickest part of the body is only 24.9mm, which is equivalent to the width of a 1-yuan coin. It is matched with a special ultra-thin hanger. The distance between the rear shell and the wall is only 5mm, and the distance between the screen and the wall is only 29.9mm. In an integrated design, this thickness is superb.
In addition to the picture quality, huawei has also put a lot of effort into audio, using 14 speakers and a three-band structure to improve the sound quality as much as possible within the volume limit.
Last edited: