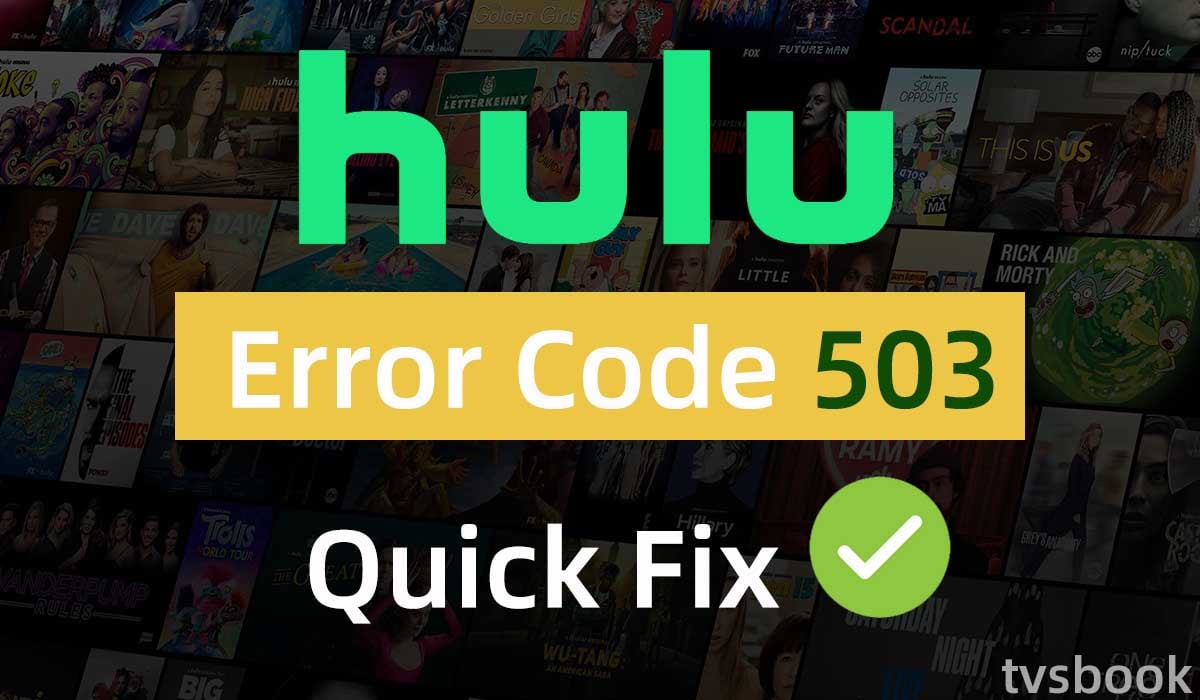 This article will show you how to fix Hulu error code 503.
Hulu is a streaming service that provides content from a variety of movies, TV shows, cartoons, and other programming. Easy access to quality content has attracted many users to Hulu, but this streaming platform sometimes has errors.
Hulu error code 503 is an HTTP status code error that users often encounter, and this error can occur on any of your devices, such as Windows, Linux, smartphones, or smart TVs. If you are looking for a solution, you are in luck, this article will provide you with all the fixes.
What is Hulu error code 503?​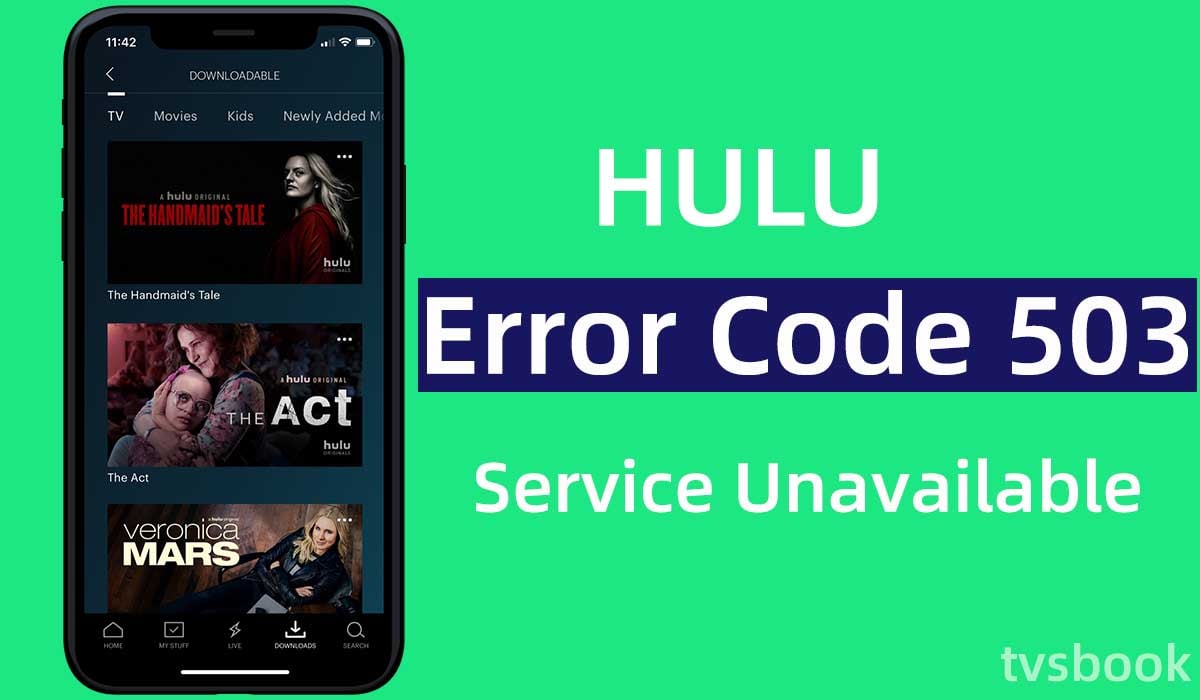 You may see this error on any platform, if you use Windows, Android, Linux, Mac, and this doesn't just appear on your browser either, it may also appear on your smartphone or smart
TV
.
This error essentially displays the message "Service unavailable." In some cases, you may see messages such as "HTTP server error 503" or "503 error." The main cause of this error is that the server is currently unavailable and cannot accept your request. Although there may be other causes for this error, such as HTTP server failure, Hulu server maintenance, the server being overloaded, and so on.
Now that we understand what the 503 error is and the cause of this error, let's see how to fix it.
How to fix Hulu error code 503?​
Check the status of the Hulu server​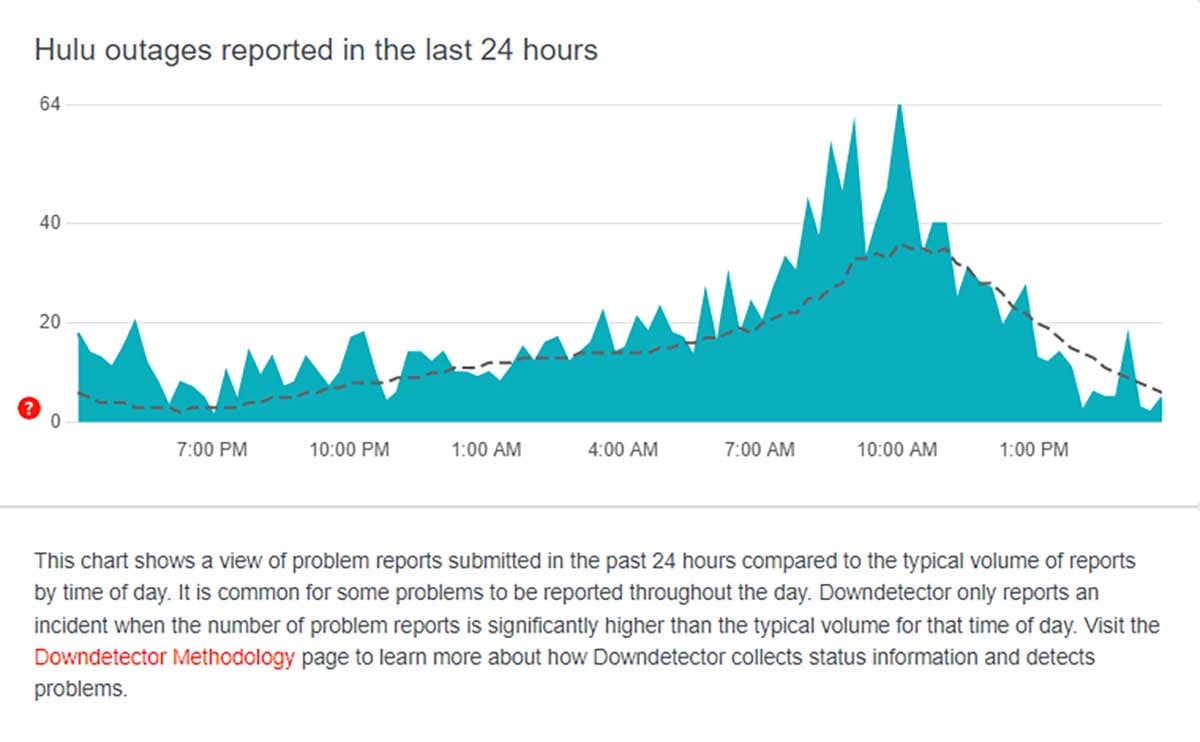 Sometimes, like other streaming platforms, Hulu's servers can have some technical issues, and that's when you might get Error code 503 on your own device. If the problem is with the Hulu servers, you will need to wait for Hulu's technical support team to resolve the errors.
To verify if your Hulu errors are due to server issues, you can use some online sites to check. Such as DownDetector, IsItDownRightNow or ExpertExchange. These online services will collect real-time reports and then show you the current status of your Hulu server.
If you find that the current Hulu server is unavailable, please be patient and wait for the technicians to fix it before trying to access Hulu again.
Clear browser cache​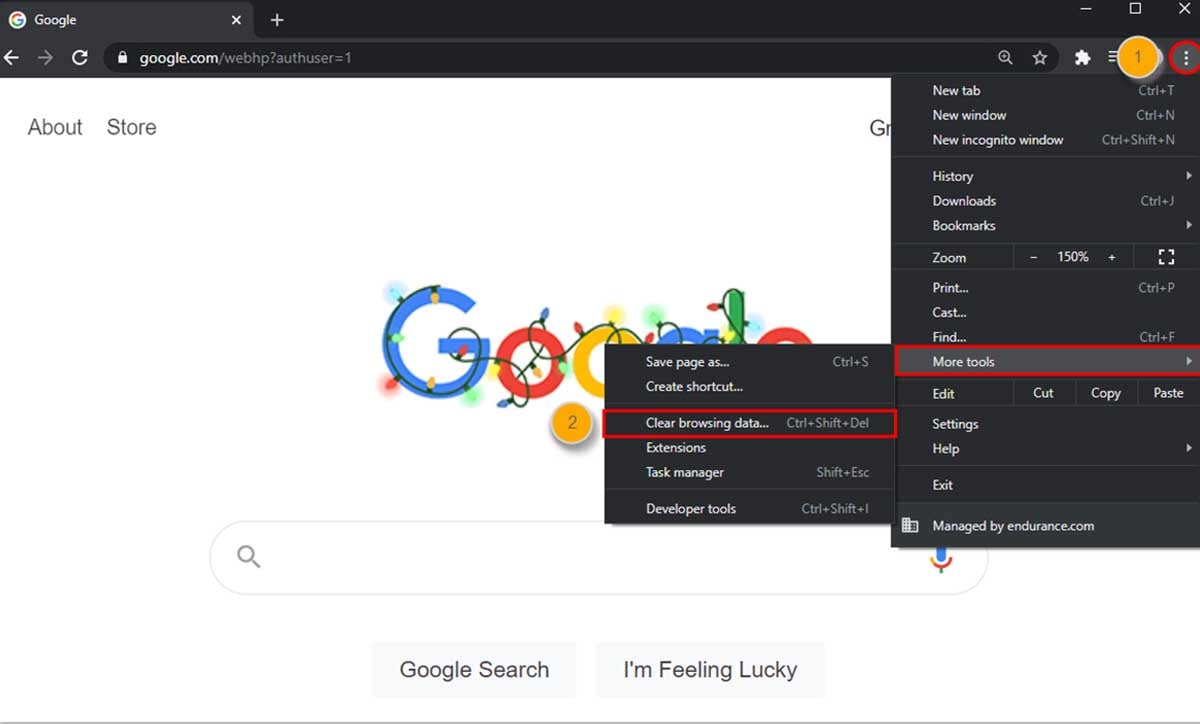 If you are using a browser to access Hulu, this method will usually solve your problem quickly. According to previous user reports, many unexpected issues are caused by old browser caches when visiting or using some websites in a web browser.
If you're getting 503 errors on Hulu and haven't cleared your browser's cache in a while, follow these steps to try clearing your web cache.
Here are the steps to clear the cache for Google Chrome, and similar steps for Firefox, Edge, and other web browsers.
1. Open your Google Chrome.
2. Click the three dots menu icon at the top right.
3. Move your mouse cursor to
More Tools
.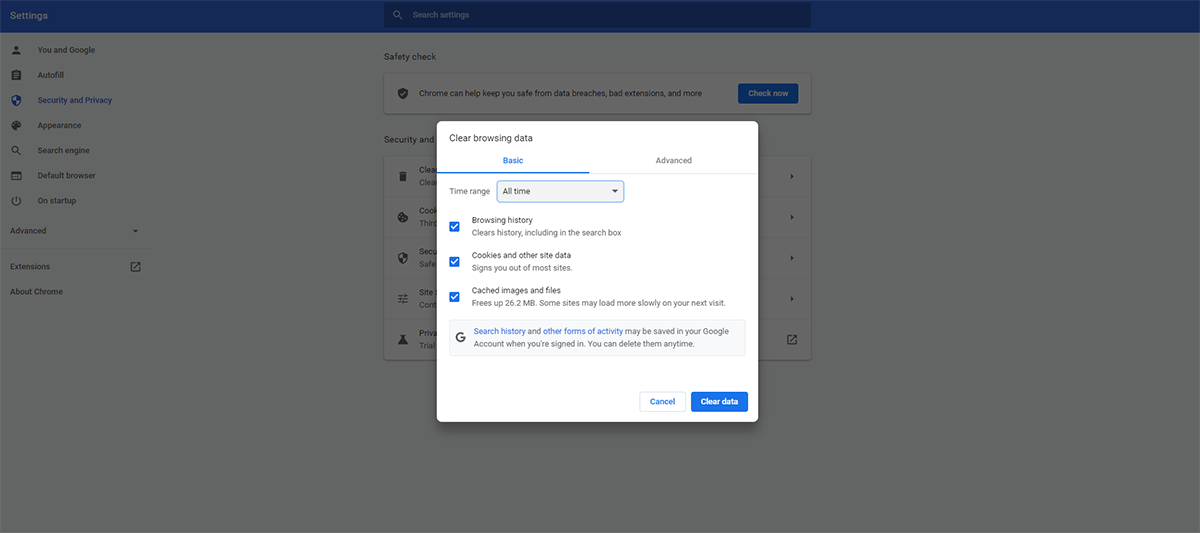 4. Click on the
Clear browsing data
option.
5. In the pop-up window, select
All Time
for the time range.
6. Check the "
Browsing history
", "
Cookies and other site data
" and "
Cached images and files
" checkboxes.
7. Then click
Clear Data
to confirm.
8. Restart your browser.
9. Visit Hulu again and check if the problem is solved.
Note
: After clearing your browser cache, the user information you have logged in on that browser will be lost and you will need to log in again after restarting.
Check Hulu subscription plans​

This method may be overlooked by you, but it happens often. You need to check if your Hulu subscription plan has expired. If your subscription service has expired, Hulu servers will block access to your account.
Also, if you subscribe to the basic plan of the streaming service, it may not allow you to stream on multiple devices at the same time. Also, you should check if you have subscribed to more than one plan with the same account. The generation of multiple orders may also be the reason why you are not able to access Hulu properly.
Update the Hulu app​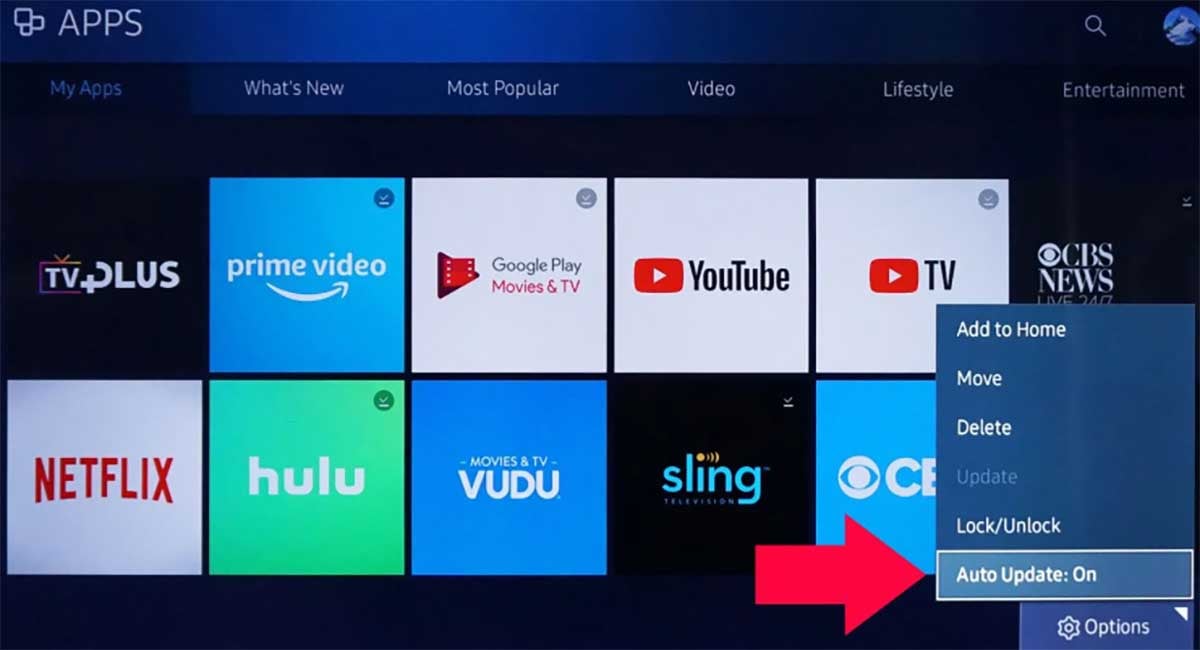 If you are using Hulu on a mobile device or smart TV, make sure you have the latest version installed. Usually, the app is updated by pushing a new version to fix known bugs and provide new features. You can check your Google Play Store or App Store for updates to the Hulu app that are available.
You can check for updates on Microsoft Windows by going to the Microsoft Store.
Reinstall the Hulu app​
Sometimes your Hulu application may have some temporary errors, you can uninstall Hulu and reinstall the application.
This may fix some errors caused by an incorrect or incomplete installation of the application. Please check if Hulu is working properly after reinstalling the application.
Fix DNS errors​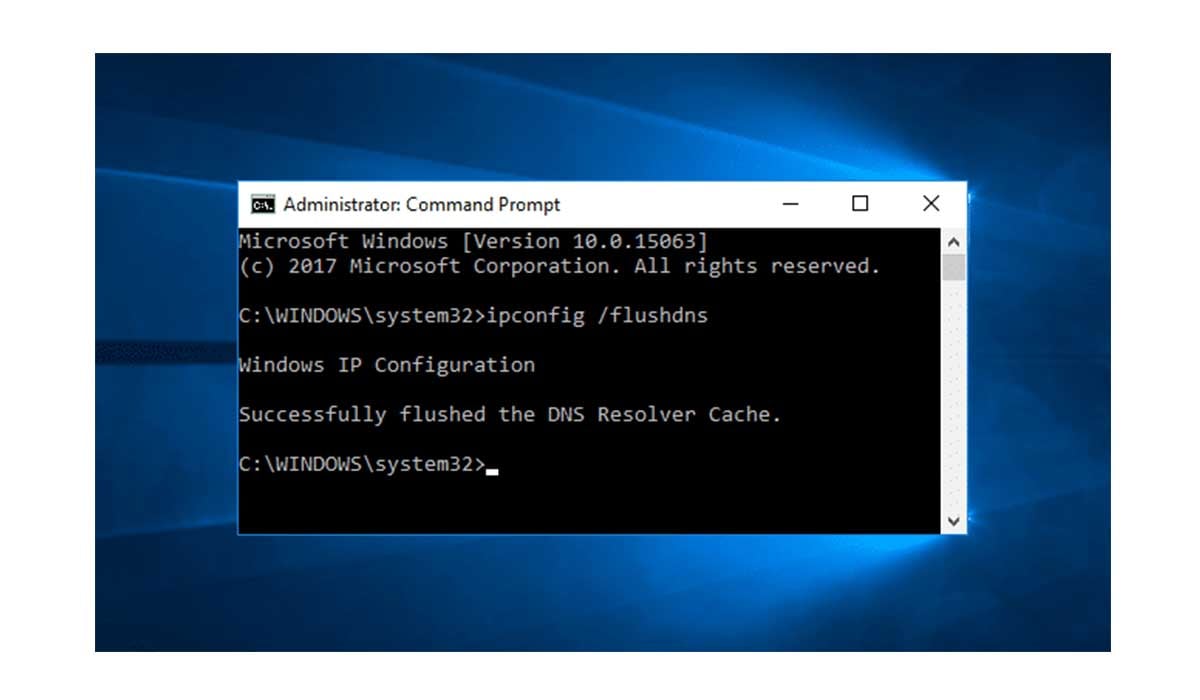 Hulu error code 503 may also be due to some DNS errors or incompatible DNS settings, and you will need to contact your Internet provider to fix these DNS errors.
If you are using a computer, you can refresh your DNS by following these steps.
1. Right-click on the Start option on your PC to open Command Prompt.
2. In CMD, type ipconfig/flushdns.
3. Wait for a while and the screen will show Successfully flushed the DNS Resolver Cache.
4. Now reopen your browser and access Hulu.
5. Check if the error still exists.
Restart your device​
This is a good way to fix errors for any device. Try restarting the device you use to access Hulu, such as a PC, smartphone, or smart TV.
In addition, you can also reboot your WiFi router and modem.
This method will fix most software issues. After restarting your device re-access Hulu and check if the error code disappears.
Contact Hulu Support​

If you have tried the above options and they did not resolve the problem, you can call Hulu or contact them through Hulu's support page. They will provide you with more information as well as help you fix the error.
Summary​
5XX is usually a server error, if you encounter Hulu error code 503, you can fix it by trying the method in the article. Other than that, if the failure is on the server, you will need to wait for Hulu to fix it.
1. Check the status of the Hulu server
2. Clear browser cache
3. Check Hulu subscription plans
4. Update the Hulu app
5. Reinstall the Hulu app
6. Fix DNS errors
7. Restart your device
8. Contact Hulu Support
FAQs​
What is the Hulu error code 500?​
Error 500 is a Hulu Internal Server error that occurs when the server is unable to connect to the database and thus cannot fulfill the request.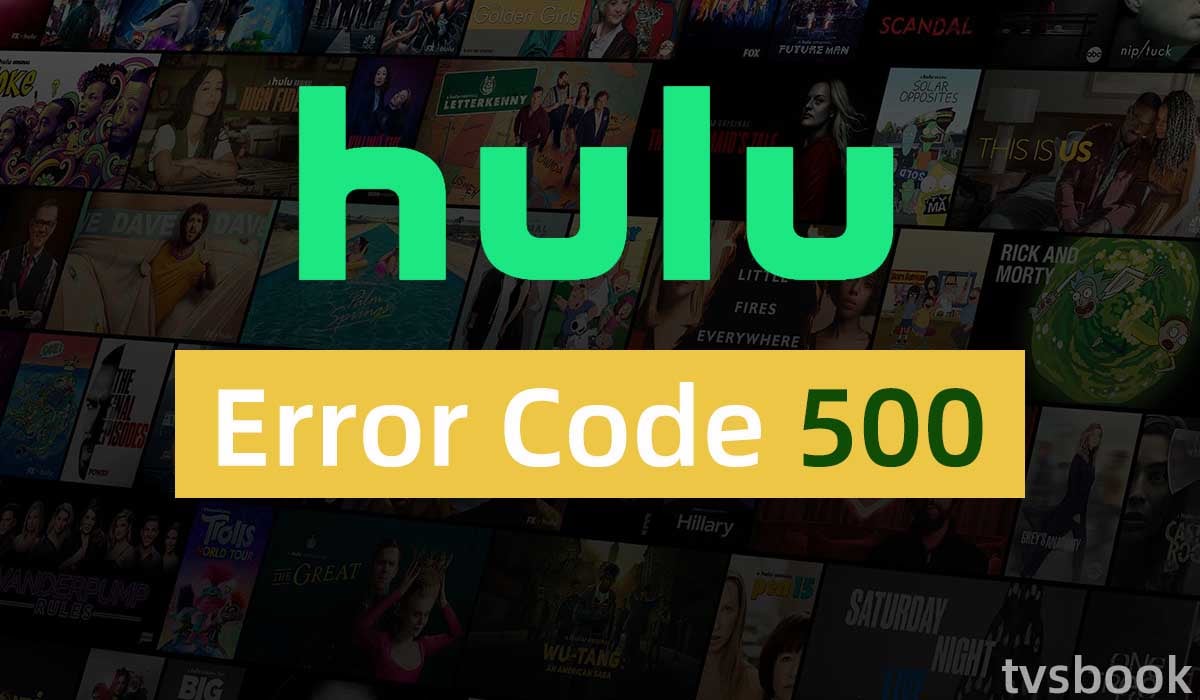 How to fix Hulu error 500 on Roku TV?​
1. Check the Internet connection
2. Clear the cache on your Roku device
3. Reboot the router
4. Reinstall the Hulu app
5. Restart Roku TV
What is the Hulu error code 504?​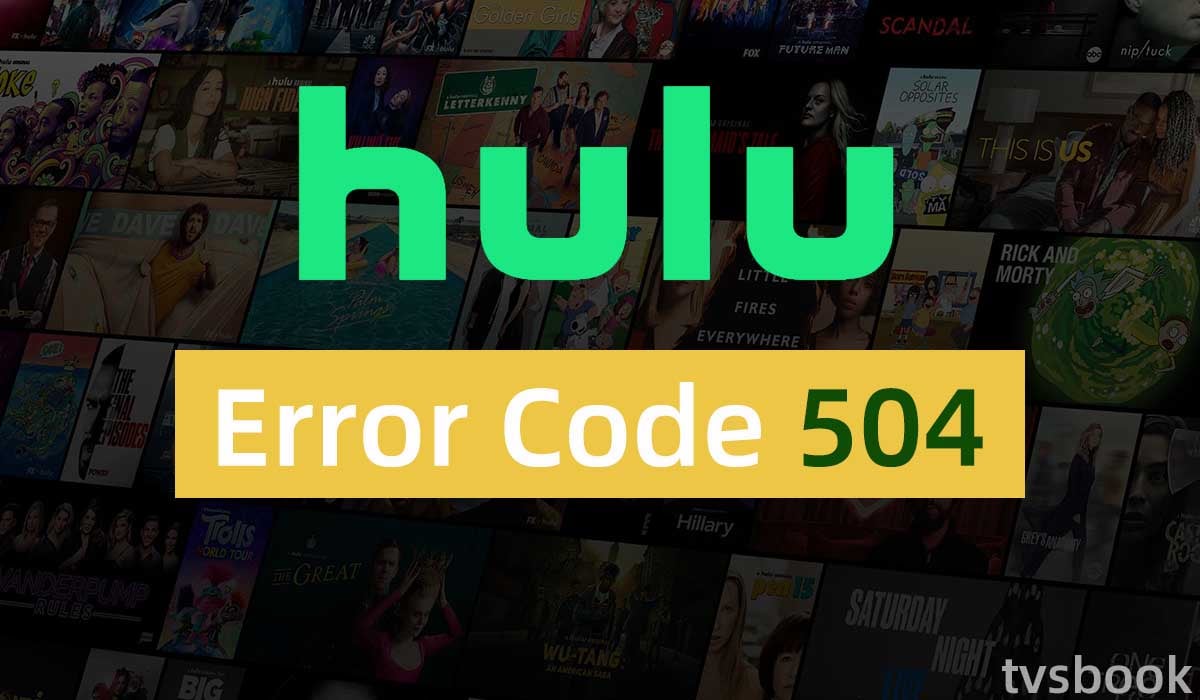 Error 504 on Hulu is another HTTP status response error that is caused by a Gateway Timeout. When two servers are involved in the processing of a client-initiated request and one server does not receive a timely response from another server, this error code is generated.
How to clear Hulu cache?​
To clear the cache on Hulu, use the cache clearer in your browser. The procedure is applicable to all browsers, including Chrome and Firefox. In Chrome, use the three-dot option in the top right corner. Select more tools and then the option to clear browsing data.
Related Reading:
How to Sign Out of Hulu on TV, Computers, and Phones