Hello, I am Lemon. Action movies have always been one of the most popular movies. Throughout the world of film, action movies have always been favored, and people have also demanded action movies. It is getting higher and higher. Today Lemon will introduce a few action movies on Douban high score, I hope you will like it.
5. Bloodshot
Release date:
March 13
Cast:
Vin Diesel, Eiza González, Guy Pearce, Lamorne Morris
Director:
David S.F. Wilson
Why it's worth watching:
With
F9
, the next chapter in the NOS-powered
Fast and Furious
saga, pushed to 2021 because of the outbreak of the coronavirus, Vin Diesel fans will have to make due with
Bloodshot
, a frenzied adaptation of a popular Valiant Comics title first published in the '90s. Like many non-
Fast
thrillers from Diesel, the results are a mixed bag, emphasizing the star's muscular frame, gravely voice, and no-nonsense attitude while failing to fully activate his oddball charisma. He plays Ray Garrison, a gun-toting Marine who gets brutally murdered by some shady assassins and brought back to life by an even shadier bio-tech corporation headed up by Guy Pearce's smarmy, sweater-wearing Dr. Emil Harting. Outfitted with a combination of
Deadpool
-like regeneration abilities and
Limitless
-like mental gifts, Garrison becomes a vengeance-driven hired gun for the company, but he soon discovers that his boss might be tinkering with his memories to get the desired results. Despite some ultra-choppy, borderline incomprehensible action sequences,
Bloodshot
has a handful of clever science-fiction concepts, charming supporting performances, and
Groundhog Day
-ish twists that elevate it above many of Diesel's lackluster non-
Fast
blockbuster attempts.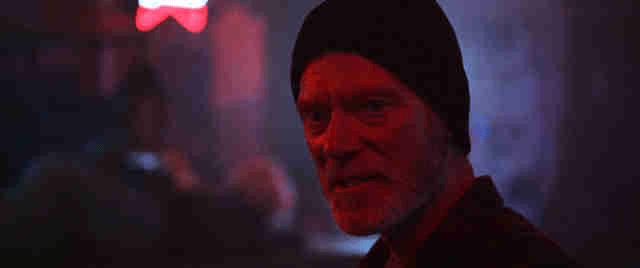 RLJE Films
4. VFW
Release date:
February 14
Cast:
Stephen Lang, William Sadler, Fred Williamson, Martin Kove
Director:
Joe Begos (
Bliss
)
Why it's worth watching:
Paying tribute to a number of John Carpenter films, most importantly the siege-classic
Assault on Precinct 13
, this action-horror hybrid from genre specialist Joe Begos announces its nostalgic intentions with the first notes of the woozy synth score on the soundtrack. Set in a near-future where drug-addled punks wander the streets looking for their next hit, the movie centers around a group of hardened, no-bullshit veterans who drink their days away at the local VFW hall. The bartender Fred, played with the requisite grizzled charm by 67-year-old Stephen Lang, is celebrating his birthday, but the arrival of a young woman on the run (Sierra McCormack) throws a wrench in his plans. Soon, Fred and his fellow old-timers, including George Wendt from
Cheers
and blaxploitation legend Fred Williamson, are barricading their watering hole and preparing for a different type of war than the ones they fought overseas. While the movie only tentatively explores the intergenerational tensions of its premise, Begos delivers the splatter-filled gore effects VOD viewers expect from these low-budget B-movies. Mostly, it's a blast to see Lang, gripping in supporting turns in recent films like
Don't Breathe
and
Avatar
, take on a starring role.
Vertical Entertainment
3. Blood on Her Name
Release date:
February 28
Cast:
Bethany Anne Lind, Will Patton, Elisabeth Röhm, Jared Ivers
Director:
Matthew Pope
Why it's worth watching:
At less than 90 minutes, this dread-soaked, Southern-fried neo-noir doesn't waste time turning the screws on its put-upon protagonist. Leigh (Bethany Anne Lind) is introduced having recently survived an attack and possibly killed a man lying dead on the floor of her garage. She knows exactly what happened; the viewer is kept in the dark. As the tension builds, more information about Leigh's situation is revealed and the circumstances surrounding the man's death, which involve Leigh's currently incarcerated ex-husband, become clearer. Working in the same steely tradition as the recent indie hit
Blue Ruin
from director Jeremy Sauliner,
Blood on Her Name
doubles-down on family drama instead of loading up on gunfights, brawls, or stand-offs. When violence does occur, it has an impact. Even if some of the dialogue rings generic at times and the supporting performances aren't all of the same caliber, the movie's resistance to cheap irony is admirable and Lind gives the type of grounded, lived-in performance that makes an indie like this feel like a hidden gem.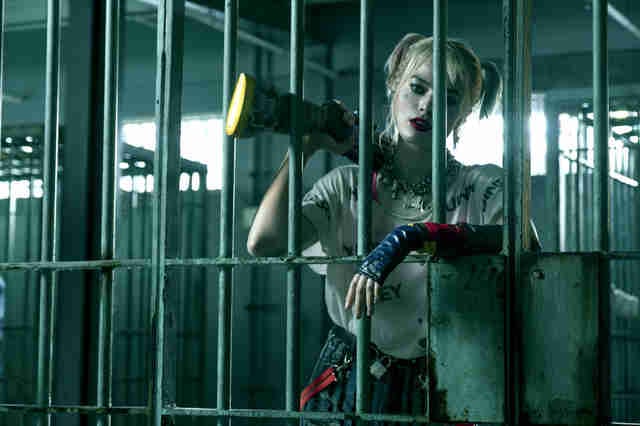 Warner Brothers Pictures
2. Birds of Prey
Release date:
February 7
Cast:
Margot Robbie, Mary Elizabeth Winstead, Jurnee Smollett-Bell, Rosie Perez
Director:
Cathy Yan (
Dead Pigs
)
Why it's worth watching:
Birds of Prey
, the recently retitled
Suicide Squad
spin-off starring Margot Robbie's joyfully defiant Harley Quinn, didn't exactly light up the box office in the same way last year's Oscar-nominated
Joker
movie did, but it's a lot more fun. That's mostly thanks to the tightly choreographed, inventively staged fight scenes, which director Cathy Yan films in a way that channels both the hand-to-hand combat of John Wick and the more baroque tendencies of the Joel Schumacher
Batman
era. (A multi-character throw-down in a funhouse towards the end is particularly well executed and a car chase involving a pair of roller-blades finds a new spin on a scene you've seen a million times.) If the convoluted flashback structure occasional grates and some of the jokes fall flat, the action more than makes up for it, which is pretty rare for a big studio superhero release these days.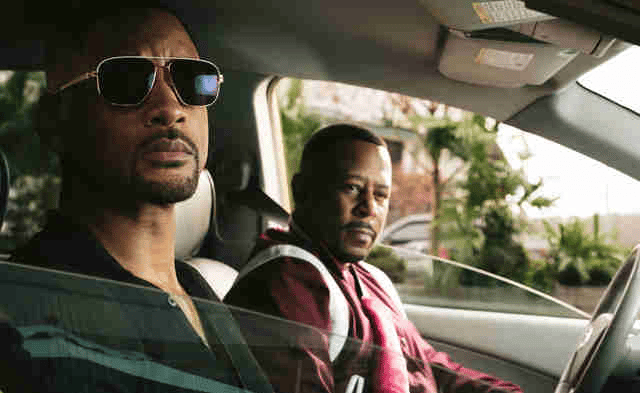 Sony Pictures
1. Bad Boys For Life
Release date:
January 17
Cast:
Will Smith, Martin Lawrence, Vanessa Hudgens, Paola Núñez
Director:
Adil El Arbi and Bilall Fallah (
Black
)
Why it's worth watching:
In what hasn't exactly been a great year for action movies so far,
Bad Boys for Life
has to be the biggest surprise. Given its lengthy production history, its January release date, and the departure of series director Michael Bay -- the action auteur gets a winking cameo here, perhaps taking a break from shooting Netflix's
6 Underground
-- this movie could've been a disaster. Instead, Smith and Lawrence easily slip back into the roles that made them action movie icons in the '90s and the writers find a way to update the garish, over-the-top aesthetic of the series for the franchise era. In a wise decision, directors Adil El Arbi and Bilall Fallah don't even bother trying to top the excess and mayhem of Bay's
Bad Boys II.
Bad Boys For Life
is a gentler, sillier movie than its predecessor, less interested in moments of vulgarity than in scenes of sitcom-like human connection and familial melodrama. There are explosions and car chases through the streets of Miami and jokes about getting too old for this shit, but the material is given a light touch that lets the two stars do what they do best.
Last edited: