Is it worth buying a 4K TV? Currently, the best TVs are those that use a better resolution than Full HD. But is it worth buying a new TV? Will we use it in 100%? Today in our guide we answer your questions.
1. What is 4K Ultra HD resolution?

​
A few years ago, the first 4K/Ultra HD TVs appeared in stores. In a nutshell, these are models that offer four times the resolution of existing Full HD TVs. Ultra HD resolution has
3840 x 2160
pixels and Full HD has 1920 x 1080 pixels. This means that a Full HD picture has 1920 pixels horizontally and 1080 pixels vertically, while an Ultra HD picture has 3840 pixels horizontally and 2160 pixels vertically. So the image is more detailed, the details are more visible on the 4K matrix. All because we get a higher number of pixels on the screen.
Nowadays Full HD TVs are a rarity in all stores. Major manufacturers have been focusing mainly on 4K models for a few years now, offering just one Full HD TV series each year. Some don't even have Full HD TVs, but their offer immediately starts with 4K resolution TVs. Production of such TVs is no longer profitable. With such competition in the market, it is more profitable to offer 4K pictures, so every year the Full HD models disappear from the stores at a dizzying pace.
2. How to say - 4K, Ultra HD, or maybe 4K Ultra HD?

​

In the beginning, when TV sets with the new resolution appeared in stores, there was a problem with the proper (universal) name of the new technology. Some said it was 4K, others - Ultra HD. In addition, some TV manufacturers marked their models combining Ultra HD and 4K.

The words 4K/Ultra HD and even 4K Ultra HD are used interchangeably today. They mean the same thing, a better resolution than the one known until recently (Full HD). It is still a picture with a resolution of 3840 x 2160 pixels.
3. Is it worth buying a 4K TV if there are no programs in Ultra HD?

​

In fact, with this question, every customer looking for the best TV should start the conversation with the salesperson in the store. The truth is that everything depends on the video signal that will be displayed on the new TV. The easiest way to do this is to use an example:

When displaying the same image (e.g. a particular movie, TV show) on an Ultra HD TV (and for comparison on a Full HD TV), the image quality will always be more detailed (better) on the former. It does not matter that the video signal is not broadcast in Ultra HD resolution. 4K TVs scale the image they get to the best possible quality. In other words, they improve (say, by 20-60 percent) any signal as much as possible. Only 100 percent will we get the most out of a 4K TV when broadcasting a 4K signal.
4. So where will I see the biggest difference (and therefore better image quality)?

​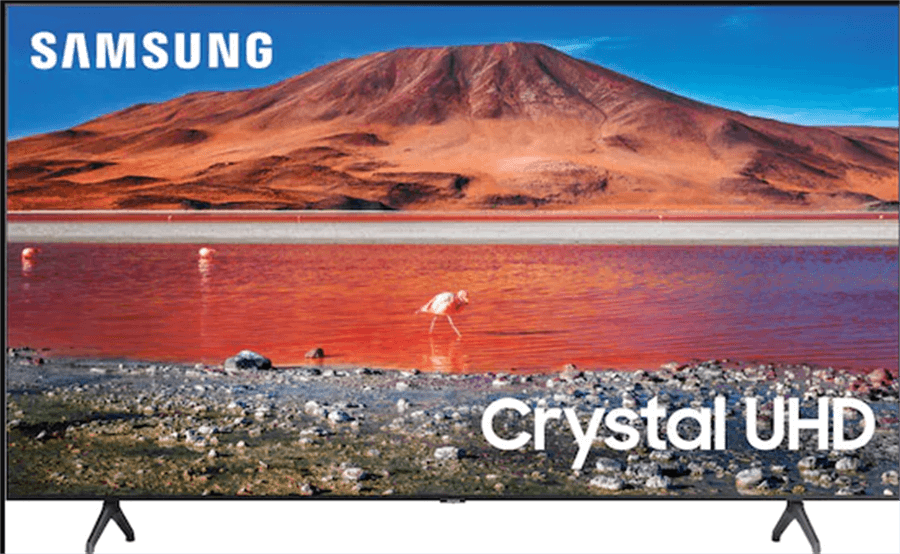 Definitely wherever the quality of the displayed material (broadcast TV program, movie from hard drive, from Blu-ray disc) will be the best possible. Currently, TV programs offer lower resolution than Full HD in their TV programs. So we will see a greater difference when watching a movie from Blu-ray that was recorded in Full HD resolution.
However, it does not end here, because in order to watch 4K movies you can buy a camera supporting Ultra HD resolution (e.g. GoPro) and record them yourself. Unfortunately, for such equipment, we often have to pay a lot. Fortunately, there is YouTube, where we can find more and more content recorded in 4K resolution.
5. where can I watch movies in 4K?

​

When it comes to watching full-length movies, series, and even blockbusters in 4K resolution, we have good news. The world's largest on-demand 4K movie providers are delivering hundreds (and maybe thousands) of 4K movies every year all the time. There's a reason the best 4K TVs support services like Netflix, player, Amazon Prime Video, and the aforementioned YouTube, because there's a lot of evidence that these online content providers will make a huge fortune in the future.

This means that when you watch such a video, you are aware that you are just taking full advantage of your 4K TV.