This premium Dolby Atmos home entertainment system features nine speakers inside the soundbar, precisely arranged in the cabinet, including two upward-firing dipole speakers.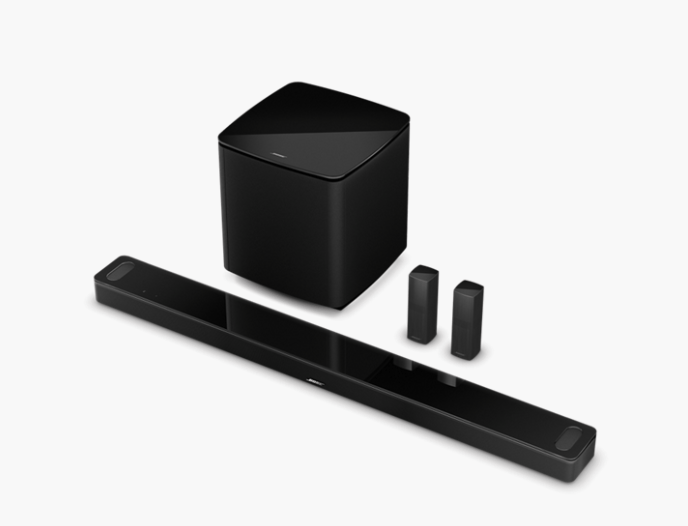 They work in tandem with the proprietary PhaseGuide directional sound transmission technology to deliver multi-directional sound to different areas of the room.
When there is no Dolby Atmos-capable source (such as stereo or 5.1), Bose TrueSpace enhances the spatial sound field experience, remixing the signal to add a "sky channel" without the need for ceiling speakers.
This home entertainment system includes a sound bar as well as a wireless subwoofer and wireless surround speakers. Officially, the Home Entertainment System 850 is available in black and white.