I am using the Sony 55HX850 TV in living room at hom that was bought at a large price in 2012. It has been used for many years and still has a good quality. Except for the 55-inch size, it feels slightly inadequate when playing PS4 Pro. So I thought, just get a projector. after many comparison, i chose Epson HC2150 Projector and finally got it by 699 dollars on Amazon.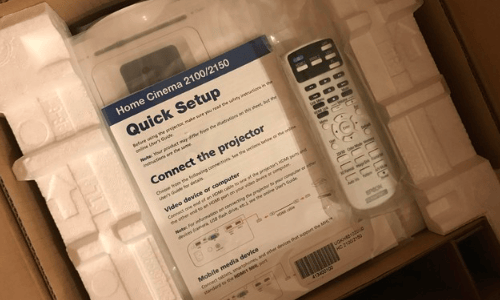 In fact, it is very simple inside, a projector , a power cord, a remote control , two remote control batteries, quick installation guide.
Appearance Gallery
Take it out of the box, the body is covered with a protective film, the white plastic shell feels easy to be scratched, but this thing is not like a mobile phone, and no one always moves it.
The indicator light is blue. The model identification is also here.
With the lens cover open and 1.6x zoom, the lens is said to be better than the previous generation. 2500 lumens, 60000: 1 contrast ratio.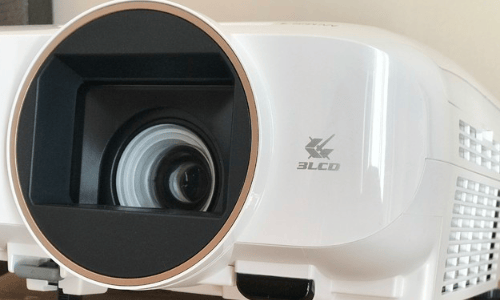 The height adjustment mechanism on the front of the fuselage is very convenient very quickly. Pulling the gray button upward unlocks the small strut, which can adjust the elevation angle.
Look at the big eyes on the other side. There is the technical logo of 3LCD, below is the infrared receiving port of the remote control.
The filter can be taken out.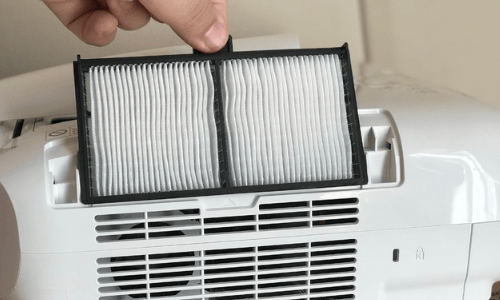 Behind the fuselage. A USB power port (for powering the TV stick), a USB maintenance port, an old-fashioned D-Sub port, two HDMI ports (one of which supports MHL), a power port, a rear infrared receiver port, and a 3.5mm audio output port . Should there be a fiber output better? On the right is the tasteless 10W body speaker. Underneath are two feet that can be adjusted in height by rotation.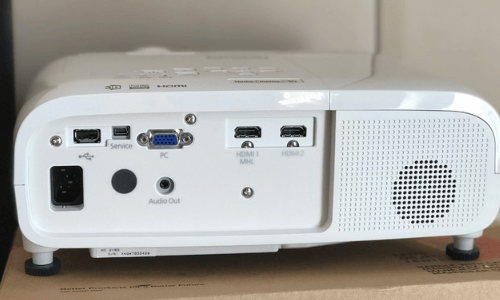 experience feelings
Tried a simple boot. Because I was too lazy to remove the Xiaomi box, PS3, PS4 Pro, and XBox 360 at home, I took an Apple TV and tried it. In addition, because there is no white wall at home, I can only try it with the roof.
The machine menu defaults to English and can be set to many other languages. Don't worry about this. The machine comes with Miracast function, but I can't use it. Apple's devices are all at home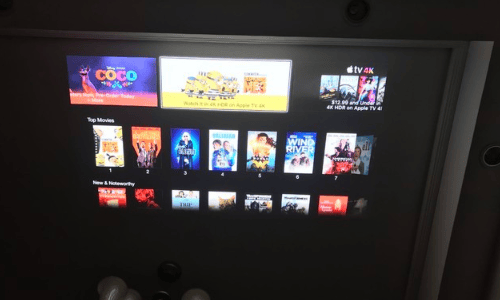 The color is pretty good. The fuselage has automatic vertical trapezoidal correction, which should be automatically controlled according to the gravity sensor. The horizontal trapezoid can only be manual. If I throw it vertically upwards, I have to turn off the automatic vertical correction. If there is a regular curtain, the machine also provides a four-corner adjustment method to manually adjust the four corners of the picture, which is more accurate.
Last edited: