On April 19, Huawei Technology Co., Ltd. was granted a patent for "AR glasses". Is it good?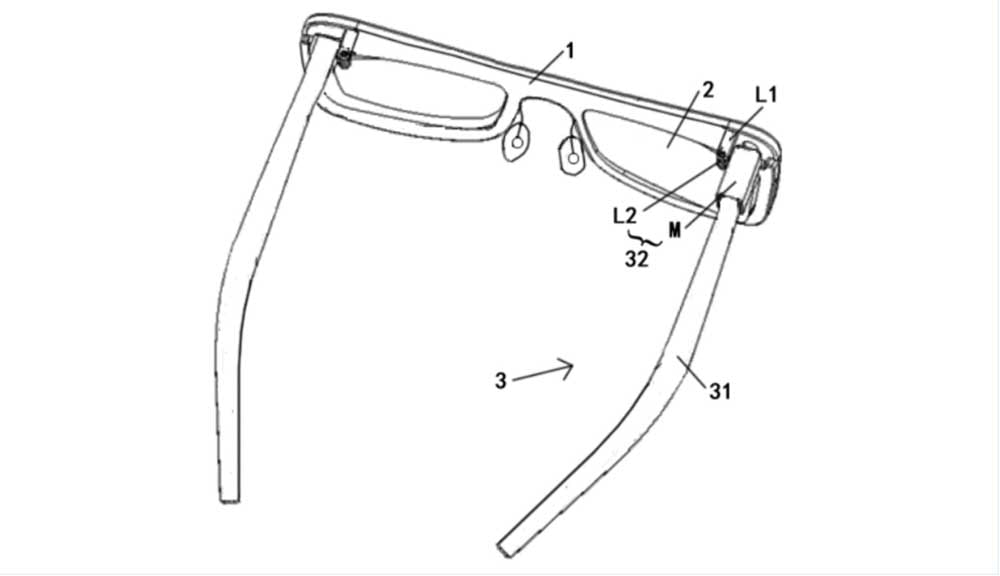 Abstractly, the present application provides AR glasses. The glasses include a frame and a waveguide lens mounted on the frame, and a first connection part is provided on the frame corresponding to the waveguide lens; a mirror leg assembly, including a mirror leg body, an optical machine module, and the mainboard module, and the mainboard module is provided in the mirror leg body, and the optical machine module includes an optical machine body and a second connection part connected to the optical machine body, and the optical machine body is connected to the connection end of the mirror leg body away from the free end.
The mirror leg assembly and the frame are rotatably connected by the first and second connection sections so that the mirror leg assembly can switch between the folded position and the open position, and in the open position, the mainboard module can control the optical machine body to project the image beam to the waveguide lens.
This application decouples the optical module from the frame, and the optical module is set independently as part of the mirror leg, which makes it easy to disassemble, reduces maintenance costs, and reduces the size of the glasses, enables the folding function, and reduces the material consumption, making the whole machine volume and weight lower.