Fluff might be a desirable quality for a bun waiting to be lathered with butter and white cream, but for a movie that is seeking to drive away our lockdown blues it can serve only a limited purpose. While there is nothing overly unlikeable about Maska, screenwriter Neeraj Udhwani's directorial debut, the film does not brim over with irresistible delights either.
Ratings:.2.5/5 Review By: Saibal Site: NDTV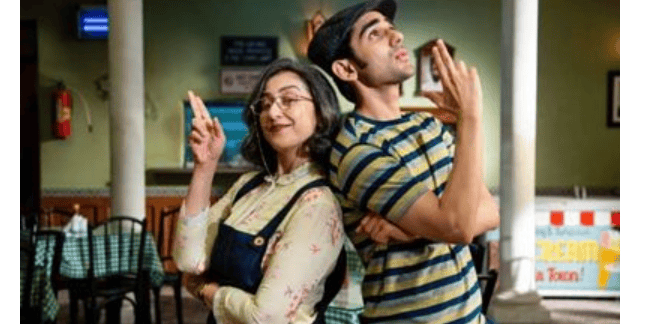 MASKA STORY:
Believing in the adage "Success comes to those who dare to dream", a confused, young millennial sets out on a desperate journey to fulfil his fantasy of becoming a movie star until a summer romance with a clear-headed girl helps him discover the fine line between dreams and delusions.
MASKA RELEASE DATE:
Mar 27, 2020 ( India)
MASKA CAST:
Manisha Koirala
Javed Jaffrey
Nikita Dutta
Shirley Setia
Prit Kamani
Writer:
Ishita Moitra
Neeraj Udhwani
Director:
Neeraj Udhwani
If only writer-director Neeraj Udhwani had focused less on "it's all about loving your family" and more on "it's all about lip-smacking bun-maska", Maska would have been a lot more watchable. However, since we're in isolation, you can give Maska a shot. It's a short film, thankfully.
Ratings:.1.5/5 Review By: Swetha Site:Firstpost