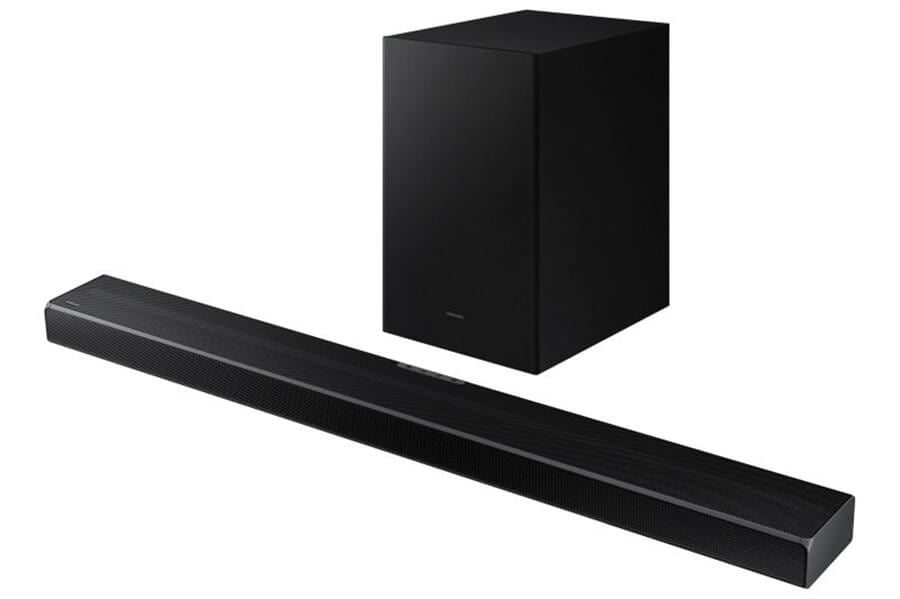 Soundbar refers to the integration of multiple channels of speaker functions in a box of long bar speakers
Its main features are:​
1. Each channel has a separate cavity to ensure good isolation and separation.
2. Unlike traditional audio, the soundbar is placed horizontally for use.
3. Mainly with flat-panel TVs, such as LCD TVs, plasma TVs and other uses.
Pros​
1. Easy installation, simple connection and simple operation.
2. Designed in accordance with the size of the LCD TV, able to form an integrated visual effect with the flat-panel TV.
3. Simple wiring can eliminate the traditional home theater speaker connection complex and space arrangement tedious troubles.
Cons​
The soundbar is, after all, relying on algorithms to simulate the realization of a variety of sound effects, and limited power. Sound effects are not as good as traditional multi-channel audio